Urwerk 103T Tarantula in red and grey gold
For Baselworld Urwerk presented the new 103T or Tarantula. Today Urwerk comes with this model in red gold and grey gold.
In april i blogged about the new Urwerk 103T Tarantula, so i won't go to deep into the specifics. The two previous models where in stainless steel and white gold. The stainless steel treated with AlTiN (Aluminium, Titanium, Nitride) has a matte black. The white gold version is polished, giving the watch a shiny and chic look.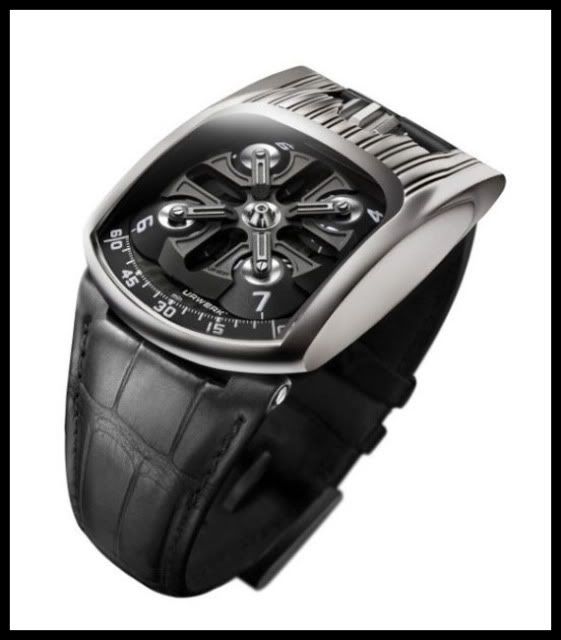 Urwerk presents the 103T in two different metals, red gold and grey gold. If you like to read more about the specifications, you can read it about it here. For now i'll show you the new models in red gold and grey gold. The red gold version looks very good, but since i'm more a white metal kind of guy it is no surprise that i just love the grey gold version 🙂
Since i never heard of 'grey gold' i googled it…. Here's some background info.
Gold is a very soft metal when it is pure (24 Kt. is pure gold). Gold is the most malleable (hammerable) and ductile (able to be made into wire) metal. To make it harder (and less expensive) it is usually alloyed, which means mixed with other metals.
Yellow gold and red gold are well know alloyes, but grey gold is new, at least to me. Yellow gold is mixed with a 50/50 copper and silver alloy. Now i hear you think… if it's 50/50 copper and silver, where's the gold? Remember that pure gold is 24Kt. So 18Kt yellow gold is only 75% gold. The other 25% is the mix of copper and silver. Grey gold is mixed with 15-20% iron. This would imply that grey gold is alsways around 20Kt.
Both the red gold and grey gold versions are limited to 60 pieces, like the black version.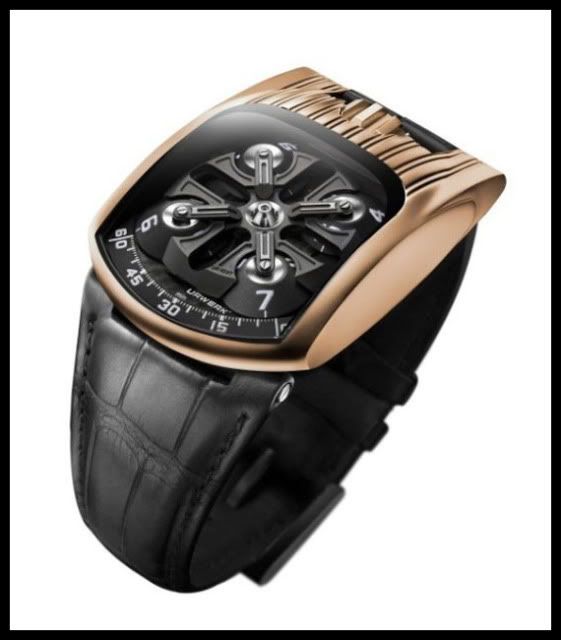 https://monochrome-watches.com/urwerk-103t-tarantula-in-red-and-grey-gold/