Industry News
The New G100, L100 and D100 Movements of La Joux-Perret Are Strong Alternatives To ETA
New alternatives to popular workhorses, with strong arguments under the hood.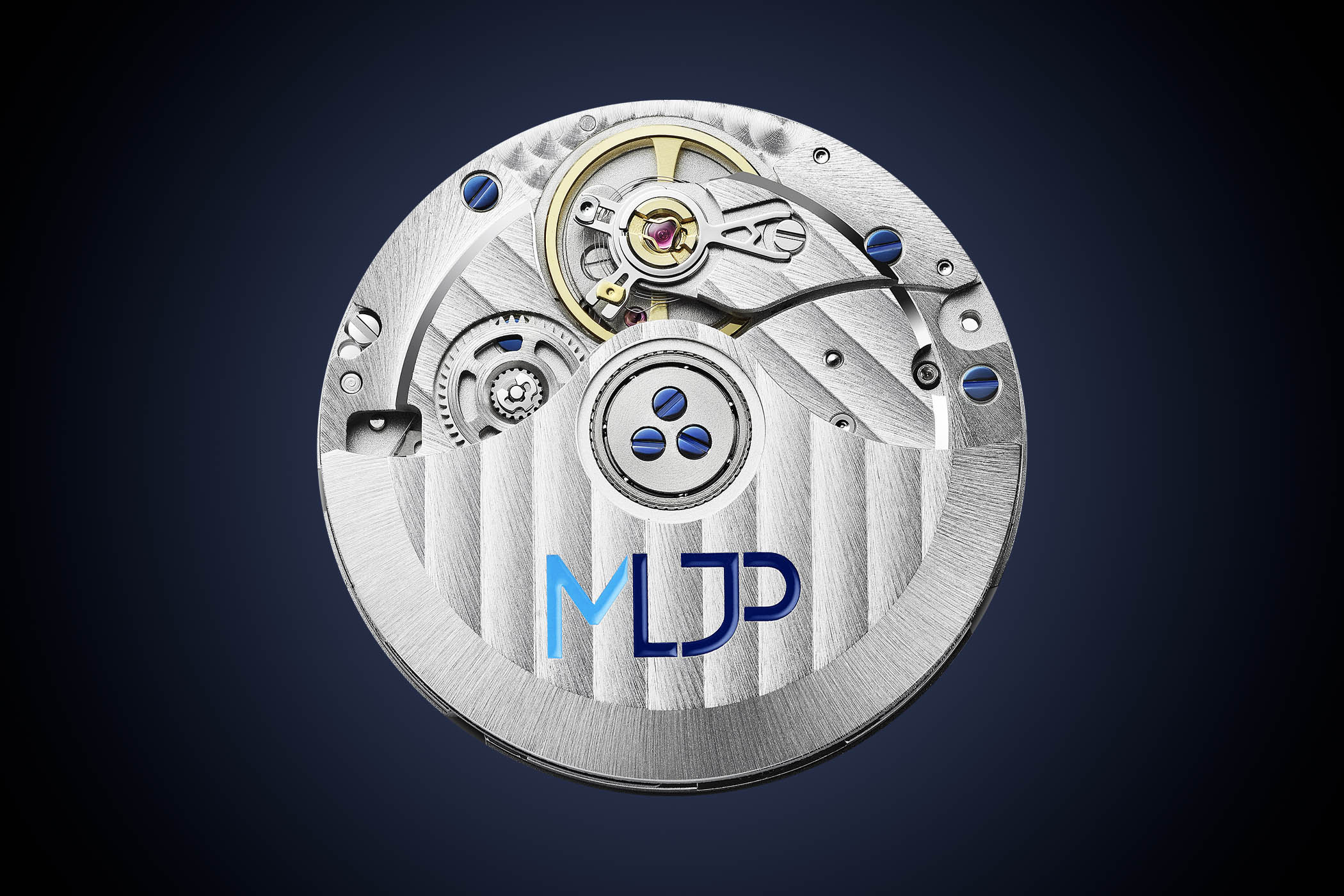 If the words in-house and manufacture are overly used these days, the reality is somewhat different. Many brands source their movements – or parts of their movements – from third parties. The Swiss entry-level/mid-range movement market is dominated by a few players. Two names immediately come to mind: ETA and Sellita. ETA, part of the Swatch Group, had been shaping and dominating the movement market for years. As their near-monopoly declined (ETA now focuses on supplying Swatch Group's brands), Sellita emerged as the main alternative to ETA, in particular with so-called clone movements based on the architecture of ETA workhorses. Among the companies gaining importance is La Joux-Perret. Founded in 1990 in La Chaux-de-Fonds (formerly Jaquet SA), the company specialized in assembling and finishing ETA ébauches and in the development and manufacturing of complications. La Joux-Perret was acquired by Citizen in 2012. In a market where the supply is currently tense, their latest movements, the G100, D100 and L100 are offering interesting options to brands. As such, we expect to see them in new watches in the coming months – as it has already started with Furlan Marri or Elka Watches for the G100, or Frederique Constant and Fortis for the L100. 
The G100, a powerful alternative to the ETA 2824
The ETA 2824 and its clones, in particular the Sellita SW200-1, are the most ubiquitous of all Swiss mechanical movements. The G100 by La Joux-Perret is a solid, pragmatic movement with similar dimensions (25.60mm x 4.45mm) thus guaranteeing total compatibility with the casings of the ETA 2824. However, it is not a clone and comes with a different design. In particular, its 68-hour power reserve is a real plus.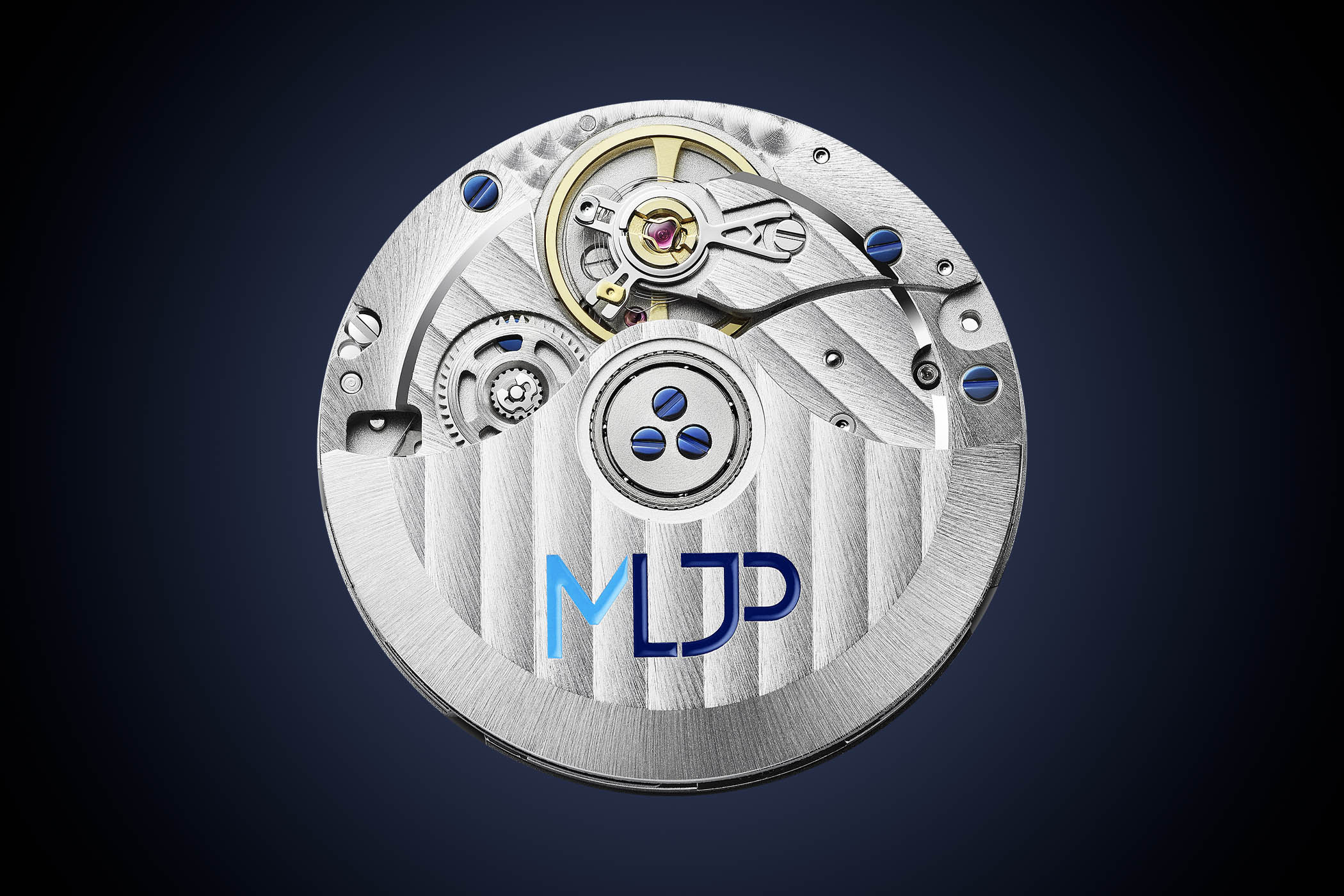 Presented a few months ago, the G100 now starts to appear with several brands, Reservoir, March LAB, Anordain to name a few. And as said, very recently Furlan Marri or Elka Watches.
A new iteration with the balance wheel visible at 6 o'clock is announced for the end of 2022. New versions with GMT (24h central hand) and small seconds at 6 are planned for 2023.
Quick facts: La Joux-Perret G100 – automatic with central rotor on ball bearing – 25.60mm diameter, 4.45mm thickness – 28,800 vibrations/hour or 4Hz frequency – 24 jewels – 68h power reserve – hours, minutes, hacking seconds, date
The L100, A 7750 alternative with column wheel
Just like the G100 is an alternative to the industry's most popular three-hands-and-date movement, the L100 is a replacement for the ubiquitous ETA Valjoux 7750 chronograph and its clones (mostly the Sellita SW500). If the G100 is built on the 7750 architecture, it comes with an important modification. The chronograph is activated by a column-wheel instead of a cam-and-lever system, which will be seen as a marketing advantage.
The power reserve has also been beefed up to 60 hours (versus 48 hours traditionally for the 7750). it is already available in different configurations, such as a classic Valjoux layout with 6-9-12 counters and day-date, but also in a tri-compax 3-6-9 layout with date-only.
Quick facts: La Joux-Perret L100 – automatic integrated chronograph, column wheel – 30mm diameter, 7.9mm thickness – 28,800 vibrations/hour or 4Hz – 26 jewels – 60h power reserve – hours, minutes, small hacking seconds, chronograph, date or day-date
The D100, the Return of the ETA-Peseux 7001
A cornerstone of the industry, the Peseux 7001 is a small and slim hand-wound movement measuring 23.3mm in diameter and only 2.5mm in height. Often regarded as a classic, it was the base calibre for many other movements, with many independent watchmakers using it as a base for all type of developments.  As the movement is no longer supplied and the ébauche stocks are drying up, it is interesting to see a new source for this legendary calibre. If the L100 and G100 are already powering watches today, the D100 is expected for 2023. With the La Joux-Perret D100, the Peseux 7001 comes back with a few tweaks such as a modified click mechanism and with a longer power reserve (50 hours versus 45 hours).
Quick facts: La Joux-Perret D100 – hand-wound movement – 23.3mm diameter, 2.5mm thickness – 21,600 vibrations/hour or 3Hz frequency – 17 jewels – 50h power reserve – hours, minutes, seconds (central or off-centred)
For more information, please visit www.lajouxperret.com.
https://monochrome-watches.com/the-new-g100-l100-and-d100-movements-of-la-joux-perret-are-strong-alternatives-to-eta/