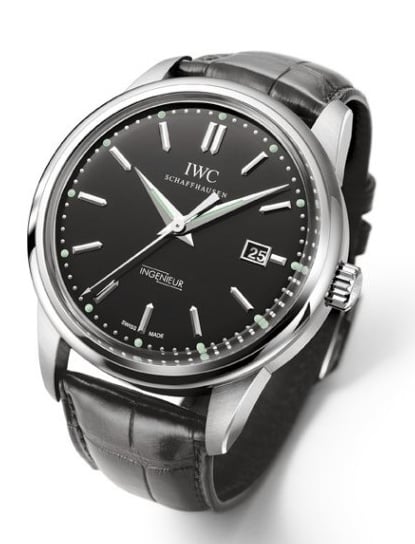 Last year Longines announced a re-issue of an old Longines dive watch, the Longines Legend Diver. This year IWC does the same, only not with just one watch but with six vintage beauties. The resemblance of the six re-issues is incredibly close to the original models. Here are two of these beauties, the re-issue of the Aquatimer and the Ingenieur.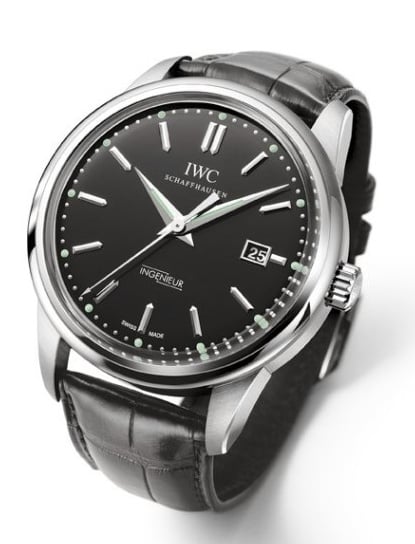 Personally i think the Aquatimer is a fairly good copy of the original, but somehow it misses a bit of the vintage looks. I think they did a better job with the Ingenieur giving it a vintage look. If the writing on the dial would have been 'International Watch Co.', like on the original version, i would have liked it better. At Horomundi you can read more about the specifications of the six IWC re-issues.
Shortly Longines started delivering the Legend Diver to dealers in several countries, but dealers and customers in the Netherlands will have to be more patient. Although the Legend Diver was presented at last years Baselworld it's still not available at local AD's. So while Longines keeps us waiting, here's a nice photo to enjoy the beauty of the Legend Diver. Personally i think the Legend Diver has more of the vintage looks and that's why i prefer this one over the IWC Aquatimer.
https://monochrome-watches.com/re-issue-iwc-aquatimer/