New versions of Sarpaneva Korona K3 Northern Stars
After the new Korona K3 Northern Stars was presented during Baselworld, Sarpaneva released a few new variations. Simply great to see how variations in metal and dial  give the K3 Northern Stars all their own identity, yet stay so recognizable.
The moon is one of the most remarkable and recognizable features of Sarpaneva Watches. The debate is still going on whether the moon like agry, amazed, sad, smiling or aristocratic. One thing is for sure… it's intriguing!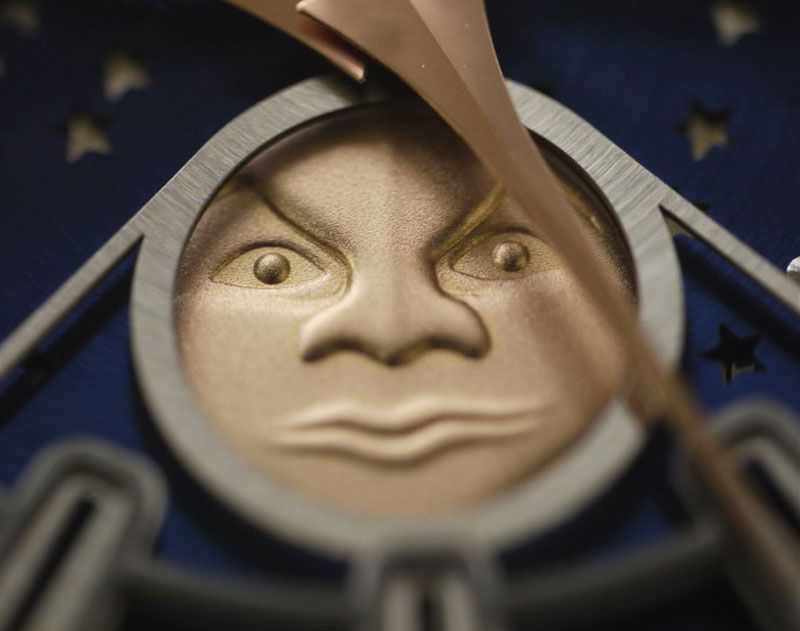 The new variations of the Sarpaneva K3 Northern Stars are simply stunning and I'm amazed to see that this watch can get so many different styles by using different metals for the case, moon and hands, different finish of the case and different colors of the dial.  Here are five different options… which one would you choose?
The K3 Northern Stars with an electric blue dial in white gold case (or stainless steel) was already shown at Baselworld. The next also comes in a white gold or stainless steel case, yet the dial is not treated and remains in its natural color. The moon faces are in white gold. I love this version!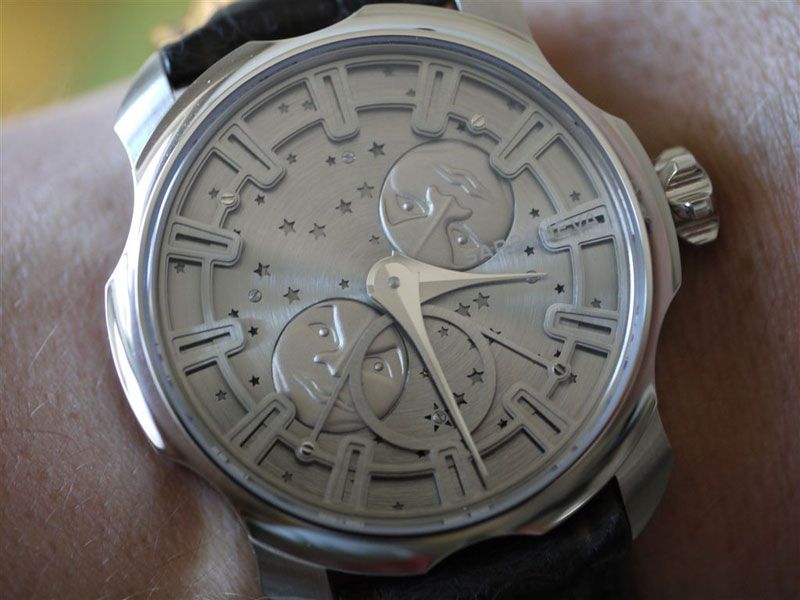 The following also has a white gold or stainless steel case, with the same metal dial, yet with rose gold moon faces and rose gold hands. Very elegant.
Another variation, not shown at Baselworld comes in a black DLC case. During Baselworld Sarpaneva showed a similar version with a black dial, now the black DLC case comes with the electric blue dial.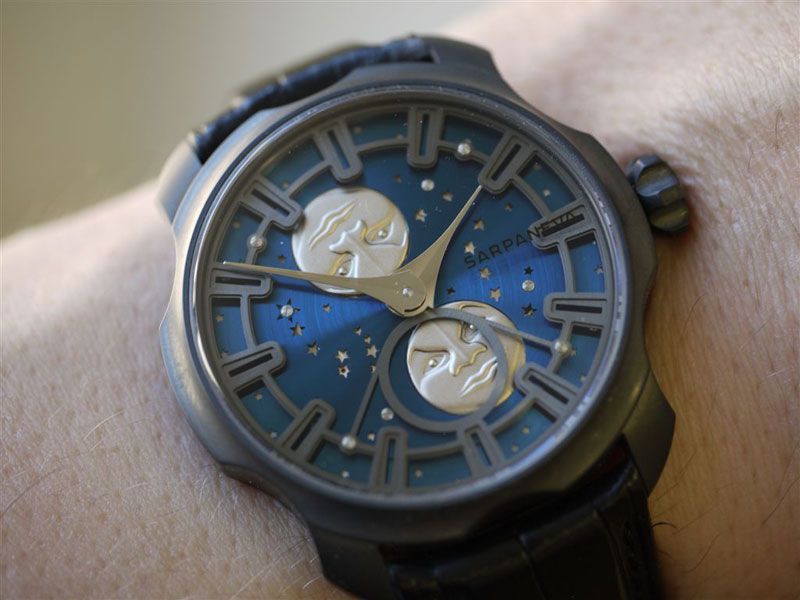 And last, but definitely not least… the Korona K3 Northern Stars in a rose gold case, black dial and hands  with rose gold moon faces.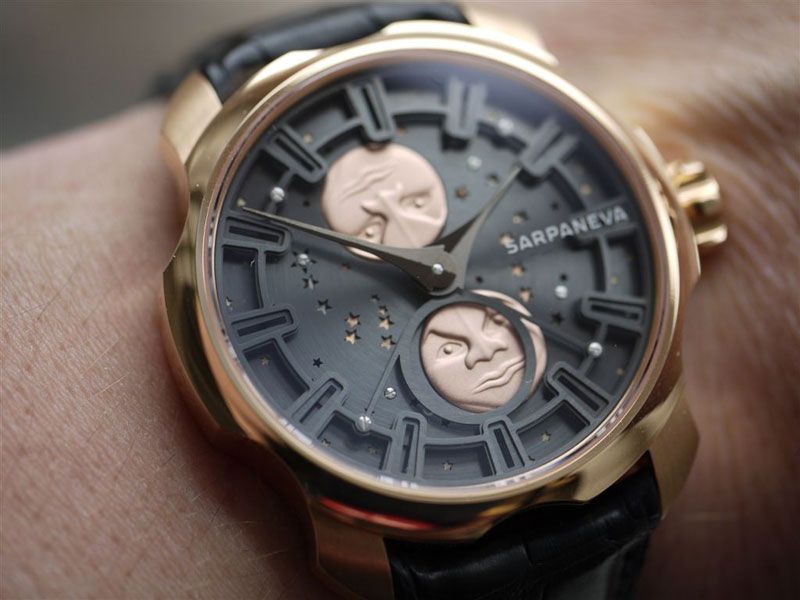 Now there are six versions show, four in this post and two in earlier posts (see links above) and I can imagine a few more variations. However which one is your favorite? Is it already shown or would you prefer different combinations of metals, colors, finish… Let us know!
https://monochrome-watches.com/new-versions-of-sarpaneva-korona-k3-northern-stars/