Linde Werdelin presents the Oktopus II Double Date at Baselworld
Linde Werdelin presents the Oktopus II—Double Date at BaselWorld 2012. This is the first Linde Werdelin with a big date display and as we've come to learn Linde Werdelin, they designed it to be a very cool looking watch. 
Linde Werdelin is known for bringing us the coolest sports watches around, like the SpidoSpeed, 3-Timer and the 2-Timer we put to the test when traveling in India. They even brought us a watch with tattooed case! Now one of their first models, the Oktopus, gets revamped with a new design and a big date.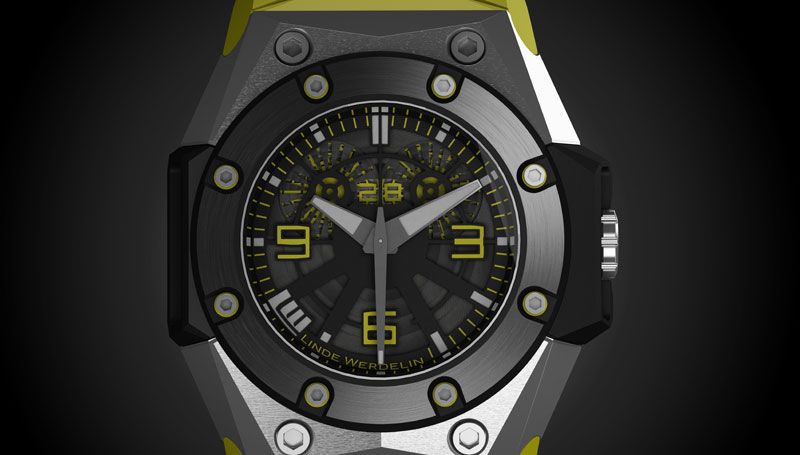 At this moment we only have computer rendered images, but they give a good idea of the actual watch that we'll show you next week from Baselworld. The Oktopus II Double Date is available in three version, titanium/ceramic, titanium/ceramic/yellow and in rose gold/titanium. I think the version with yellow dial accents suits the sporty character of the watch best, however all models look very cool.

The thing Linde Werdelin puts most effort and time in, is the design of the watches. This is not a watch brand delivering watches with magnificent in-house movements, however creating a case like they do does take a lot of time, effort and money to develop. And all models can be equipped with either The Reef of The Rock, their dive and mountain sport instruments.
Here's a video of Morten Linde and Jorn Werdelin talking about their newest creation.
Oktopus II – Double Date in titanium and ceramic will retail at CHF 8,800. Oktopus II – Double Date in titanium, titanium DLC and ceramic with yellow accents in dial will retail at CHF 9,400; Oktopus II – Double Date Rose Gold and titanium will retail at CHF 18,500. All exclusive of VAT.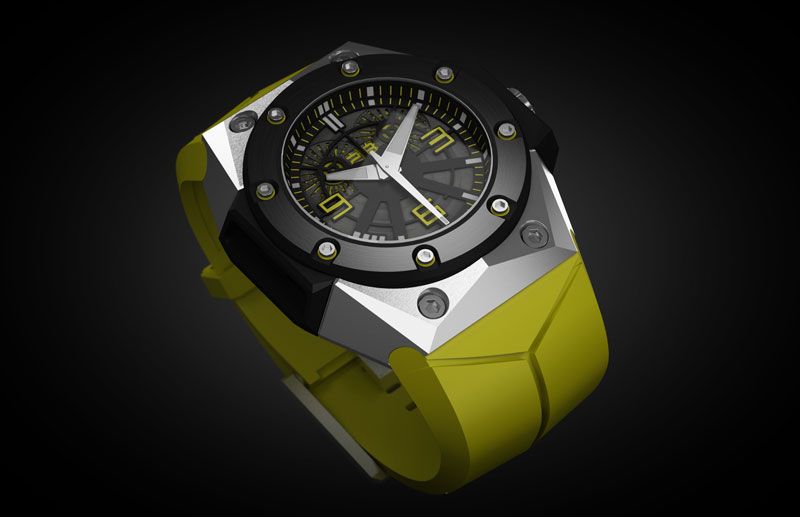 More info on the Linde Werdelin website.
https://monochrome-watches.com/linde-werdelin-presents-the-oktopus-ii-double-date-at-baselworld/