Linde Werdelin – a perfect combination
Today my new chronicle was published at World Tempus. Well in time for the holiday season you can find out about the combination of watches and attachable instruments Linde Werdelin offers.
Last week i already blogged about my search for a perfect vacation watch and in my recent chronicle you can read about my ongoing search for the perfect vacation watch. Linde Werdelin sets itself apart from other high-end watch brand, by offering a combination of watches and sports instruments. A perfect combination…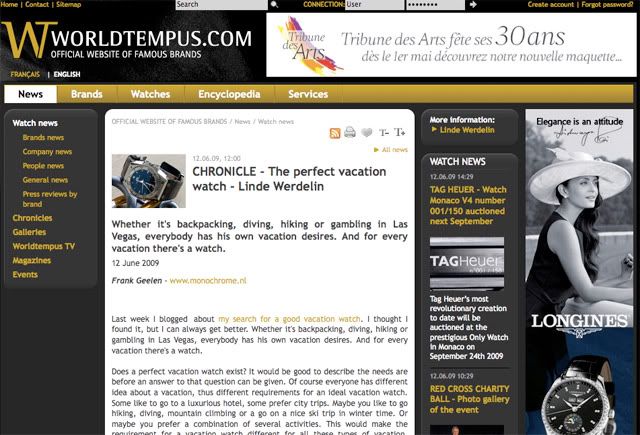 Linde Werdelin recently launched The Lab blog. Morten Linde, creative director and co-founder of the brand, gives readers a peak behind the screens of this innovative brand. The most recent blog is about testing the instrument The Reef, Linde Werdelin's sea instrument.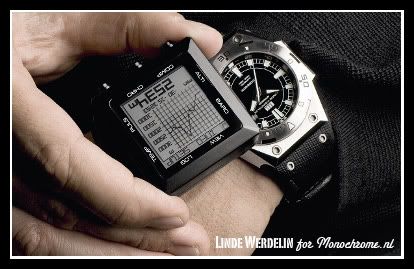 At Baselworld 2009 Linde Werdelin reveiled 4 new models. All models have the same case that is waterproof up to 300 meters, so the sports intruments can be attached. You can ckeck out the new and old collection at Linde Werdelin's website.
The  new models are available in steel, DLC, steel/gold, full gold and even gold with a DLC bezel. Although i'm not keen on watches, larger than 44mm I need to say that Linde Werdelin, measuring 46mm, does not feel oversized at all. If I had to compare it's size I would say it looks and feels like a 44mm Panerai.
Inside ticks a trustworthy ETA movement, except in the new SpidoLite SA. This is also the only model with a see through caseback, so you can see the vintage A Schild caliber 1876. Sven Anderson, one of the founders of the AHCI, did the finishing on these vintage movements.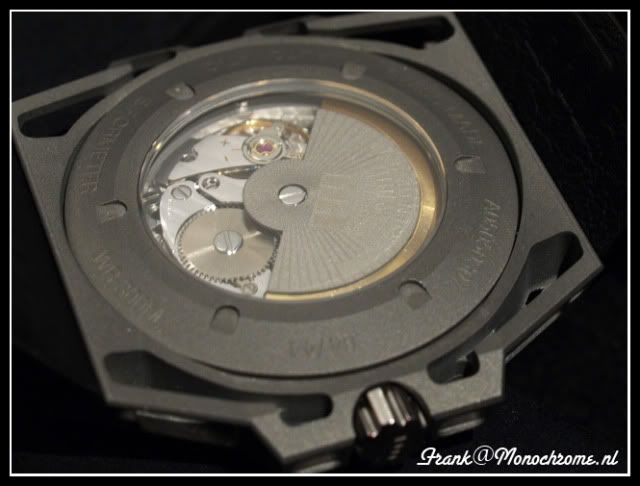 The SpidoLite titanium case is is already lighter and because the case is skelletonized, it is 60% lighter than a Linde Werdelin in steel. Now one more photo of my personal favorite of Linde Werdelin, that I took at Baselworld.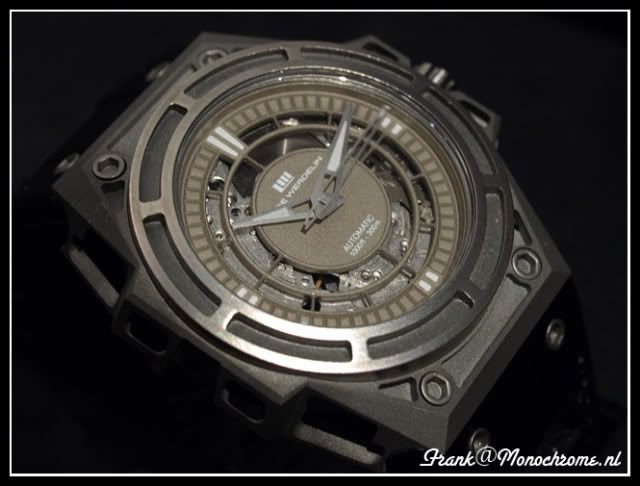 Fratellowatches did a very nice review of the Linde Werdelin 2 Timer.
https://monochrome-watches.com/linde-werdelin-a-perfect-combination/