Linde Werdelin chronograph – Spido Chrono?
Linde Werdelin just released a few teasers of a new watch, that will be released in January during the SIHH/GTE. Finally a chronograph and in the most beautiful Linde Werdelin case, the SpidoLite case!
It looks promising, a chronograph in the SpidoLite case. But unfortunately Linde Werdelin did not share more details at this time. Looking at the two teaser pictures, it clear that the case is skelletonized like the SpidoLite. And from the looks of it, it is also a titanium case. The big difference, are the two pushers besides the crown.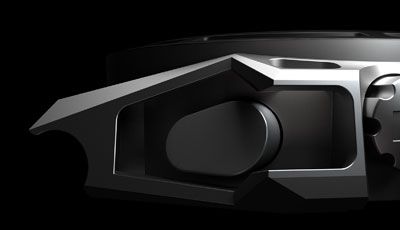 And one more teaser picture with the spider logo.
To learn more about Linde Werdelin, you can visit the Linde Werdelin website and Facebook page.
https://monochrome-watches.com/linde-werdelin-chronograph-spido-chrono/