Interview
Matthias Breschan, CEO of Longines, On Upcoming Strategy And Launches
The 2023 Longines collection will be all about Heritage, ladies' watches and dress watches.
One of the oldest names in the Swiss watch industry, Longines is the market leader in the highly competitive CHF 1,000-5,000 price segment. On the occasion of the brand's presentation of its 2023 novelties in Switzerland, we had the opportunity to sit down with the brand's CEO, Matthias Breschan, to discuss their strategy and some teasers of what to expect for the year. 
Xavier Markl, MONOCHROME – Matthias, thanks for having us. You have been appointed CEO of Longines three years ago, right in the middle of the pandemic. How has the brand transformed under your direction?
Matthias Breschan, CEO of Longines – I joined Longines in 2020. Naturally, I was proud and honoured to join such a brand. But the moment, right in the middle of the pandemic was challenging to say the least. July, 1st most of our points of sales were closed. Yet, I really figured out that the brand was really strong, and that you could recover and get out of these difficult times super quickly. As early as in August 2020, we could achieve a higher turnover than in August 2019, in particular thanks to countries that were recovering at a faster pace. The second half of 2020 was actually very good. We were not able to catch up on what we lost in the first semester but it was a good semester. 2021 was excellent and now for 2023 we clearly aim for a historical record year for Longines, and we maintain our objective to reach a CHF 2 billion turnover in 2025.
Most importantly, with such a longstanding brand, whenever you have a change of CEO, it is not the brand that has to adapt to the CEO, but instead, the CEO has to adapt to the brand. It was my role to find out what makes Longines so strong and unique and to make sure we evolve in the right direction to stay strong for the main 20 years.
The rich brand's history seems to have been a major focus and source of inspiration for you. Can you tell us about this?
Indeed, we have used – and we will use – the rich history of the brand a lot more. Vintage watches are getting more and more popular. Young people are getting more and more interested in vintage watches. In this respect, they want to have brands with an authentic heritage, with a real history.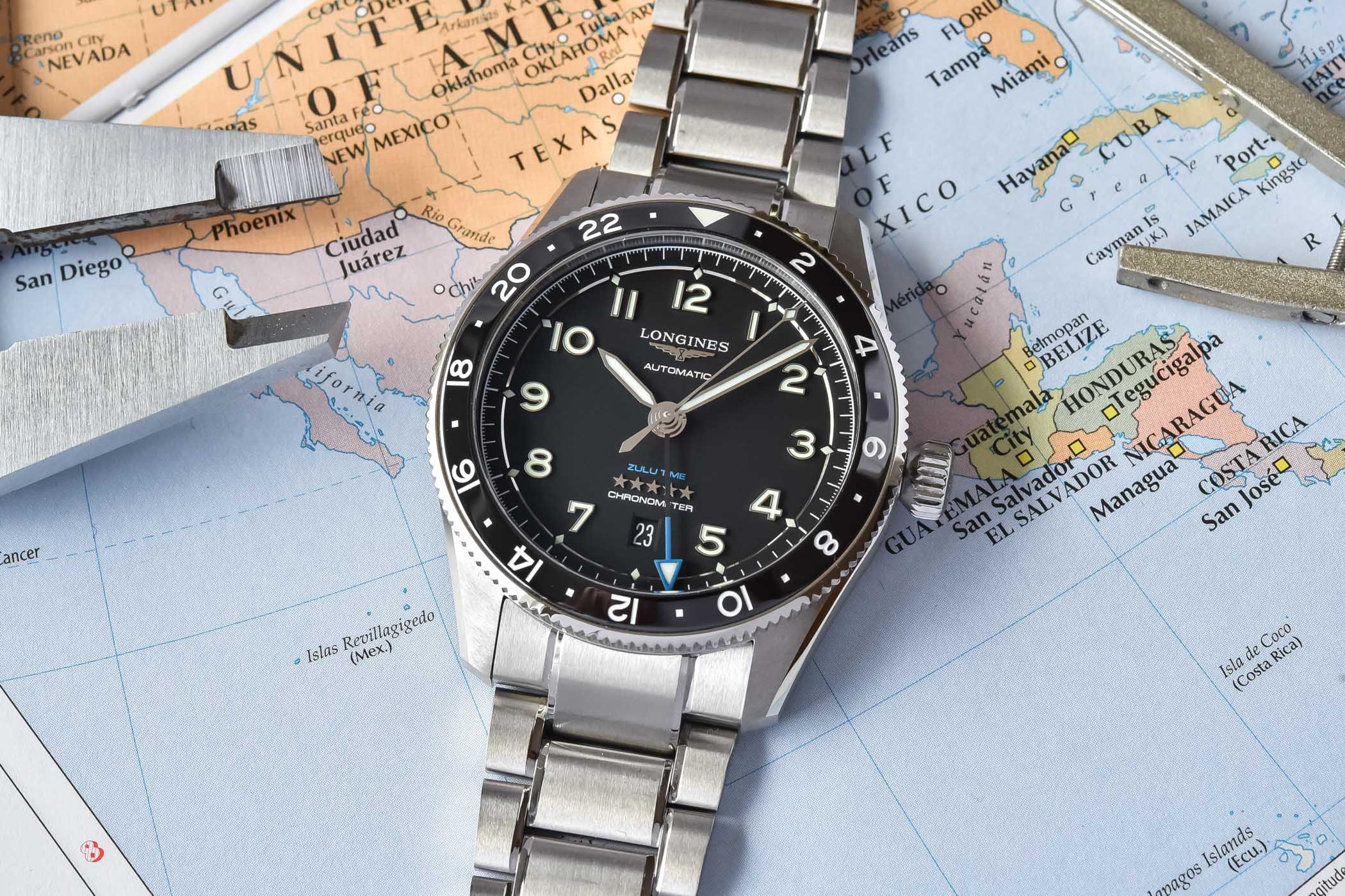 In this respect, we have developed last year a new movement to recall that Longines invented the GMT movement in 1925. Then we developed a high-frequency movement for the Ultra-Chron to recall that we have been a leading company in high-frequency technology, that we were a leader in sports time-keeping, with the capacity to time events to the 10th of second in 1914 and to the 100th of the second in 1916.
This year, we continue with the release of a new Majetek, which is a nod to the fact that we invented the turning bezel, which was not created for dive watches but originally for pilot watches. And of course, with our new flyback chronograph, we want to recall that Longines invented the flyback movement.
You have launched the collector's corner, giving a second life to pre-loved Longines icons. How has the program evolved?
We do not have the intention to open a new, entire business field for certified-preowned watches. The approach with this Collector's Corner that we have launched in Geneva and that we will bring to other stores is different. We buy on the vintage market important, iconic watches, for instance, an Ultra-Chron. Thanks to our archive, we can trace all our watches and check if they are original and with original parts. We restore and sell these watches to collectors. But the objective here is to celebrate the exceptional history and heritage of Longines.
What are the main novelties for Longines this year?
The keywords that describe our 2023 collection are Heritage, Ladies watches and Dress watches.
Starting with watches for ladies, Longines is totally dominating the market in its segment, from CHF 1,000 to CHF 5,000. The same goes for dress watches. Longines has an extremely balanced clientele, we sell equally well to men and women. We sell equally well sports watches and elegant dress watches.
On the sports segment, we start with the new Spirit Flyback and you'll have a lot more throughout the year. You will see several novelties for the elegant and ladies' watches segments.
Besides product, what are your next challenges?
Business-wise, the challenge is very clear, it is to break through the CHF 2 billion mark by 2025.
https://monochrome-watches.com/interview-matthias-breschan-ceo-longines-2023-strategy-and-future-collections/