First wrist shot of Sarpaneva Korona K1
Buying a new watch should be like a small party. Buying my new watch was more than that… it was overwhelming.
I just got home from a wonderful trip to Helsinki, where i picked up my new watch. In the next days, weeks, months i will post more about visiting Stepan Sarpaneva. Stepan explained a lot about the production of the Korona watches and the modifications he does on the movement. And he gave me some insight in his plans for new watches to come. Most exiting!
The Korona K1 feel very comfortable on my wrist and is a joy to look at. Now a quick wrist shot of my new watch 🙂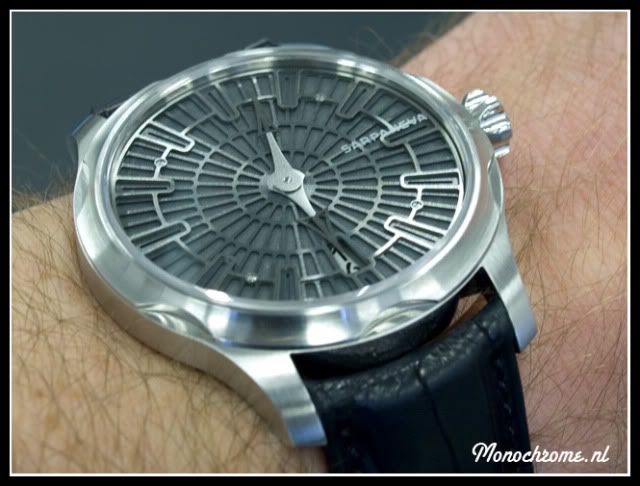 In the next weeks i'll blog about my trip, about the Sarpaneva watches and the technical aspects.
https://monochrome-watches.com/first-wist-shot-of-sarpaneva-korona-k1/