Chronicles at Worldtempus.com
Worldtempus.com, the official website of famous watch brands, published my first 'chronicle' about my quest for a Sarpaneva.

Worldtempus.com is a well known website about wristwatches, the watch industry and background information. They just started to publish short stories of a few selected bloggers under the name 'Chronicles'. This morning my first 'chronicle' was published at Worldtempus.com.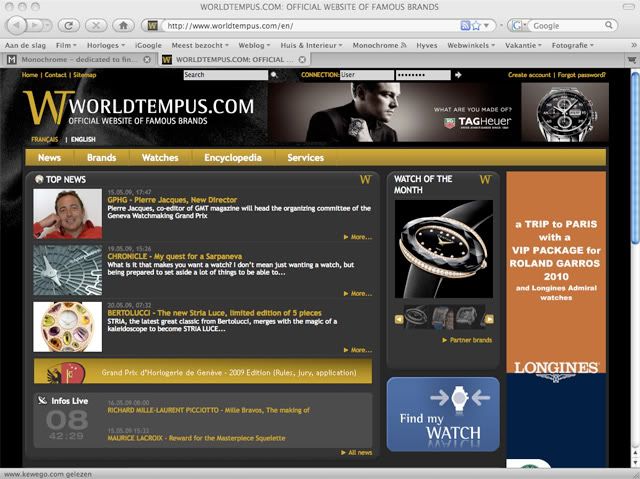 A new Chronicle will be published every two weeks. My first story is about my desire to buy a special watch, a watch to mark a special period. Click here to read the story on World Tempus. Part 2 of my story will be published tomorrow here on Monochrome.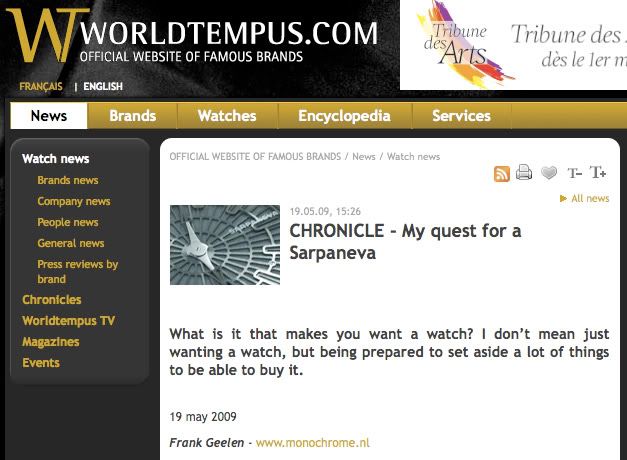 World Tempus is like Monochrome, dedicated to fine watches. They give a full overview of the latest news from the watch industry. This can be about new watches, a new CEO's or the latest financial reports of this luxury watch industry. Besides news, World Tempus also offers an online encyclopedia with technical and historical information about watches. And of course the Chronicles… personal stories of a few selected bloggers about their passion for wristwatches.
https://monochrome-watches.com/chronicles-at-worldtempus/