Azimuth – where is the inspiration?
I guess it's incredibly difficult to create a new watch. I'm not talking about technical developments, but creating a new design seems hard. And let's be honest, the margins are there… it can't be to big, nor too small. A watch must be comfortable on the wrist and an automatic caliber has to provide the time in some way.
Azimuth is a brand that has has given me mixed emotion since the first one i saw. Some of their models show a true unique design, other models seem *very* inspired buy other brands. The new Mr Roboto was inspired by the Lantern Robot of the 1950s. Azimuth's designers show that a timepiece's practical functionality does not have to take a back seat to aesthetic visual designs. With an ingenious design and user-friendly functions, this good-looker is set to be a head-turner at this year's Baselworld.
Mr Roboto's left 'eye' is the hour register, right 'eye' comes with GMT indication, the nose region joint with the mouth region are the seconds and retrograde minutes placements respectively. When it comes to design Azimuth shows creativity with this model. The movement is a modified ETA 2836-2 movement, placed in a 316L stainless steel case of 43mm wide and 50mm from lug to lug.
Now maybe you wonder why the title and first paragraph are not that positive about creativity and Azimuth. Well, the answer is simple. The Mr. Roboto is only one of the new releases of Azimuth this year. Two ther models have such a resemblance to other watches that just can't be denied.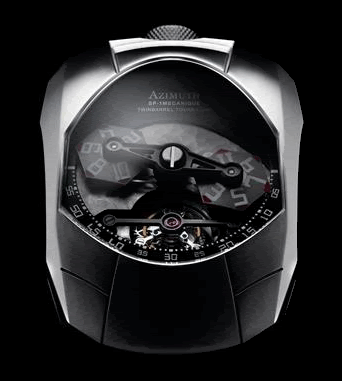 I won't even show the watch that most likely inspired the Azimuth designers. You will probably recognise it and if not just take a look at the website of Urwerk. Azimuth states to be inspired by "the most hard core contemporary super cars that only the most well heeled and affluent watch connoisseurs can appreciate" and they go on with "Azimuth Twin Barrel Tourbillon represents a brand new era of micro-machine making". I will spare you the rest of the marketing blabla that goes on and on, completely neglecting the fact that this design is a mere rip-off.
Although a 5 day power reserve twin barrel tourbillon could be an excellent achievement for a brand like Azimuth, the press release is hardly paying attention to the movement. At this moment Azimuth only release CAD drawings, so no photos of the actual watch.
Another new release of Azimuth is also heavily inspired by another brand. The new Azimuth SP-1 Mechanique Roulette features a mechanical roulette. This funy feature is also seen on the Franck Muller Las Vegas. But when taking a closer look the seconds hand looks exactly like the Corum Bubble Casino. It must be said that the Azimuth SP-1 has a rectangle case and i wonder how comfortable that wears.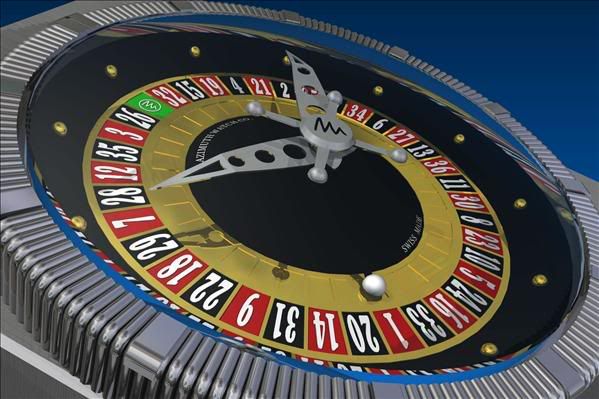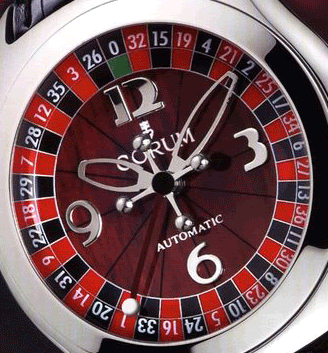 For more pre Basel release take a look at Perpetuelle.com
https://monochrome-watches.com/azimuth-where-is-the-inspiration/