Video
Understanding the Audemars Piguet Royal Oak Selfwinding Perpetual Calendar Ultra-Thin
Up-close with the world's thinnest perpetual calendar and winner of the GPHG 2019.
In 2018, Audemars Piguet introduced a concept watch named RD#2. It was based on a Royal Oak, it was very thin, it was even 2mm thinner than the iconic Royal Oak "Jumbo" Extra-Thin 15202. The most impressive feature was that it even comprised a perpetual calendar. This year, Audemars Piguet introduces the final version of the RD#2, a watch named the Royal Oak Selfwinding Perpetual Calendar Ultra-Thin, the world's thinnest perpetual calendar. By entirely changing the architecture of the automatic movement and its perpetual calendar mechanism, Audemars Piguet has managed to incorporate all the parts on one single plane. And that's how Audemars Piguet achieved this world-record creation measuring just 6.3mm in height. This achievement has even been awarded the Aiguille d'Or at the GPHG 2019, the Oscars of the Watchmaking Industry, further proof of the brand's innovative spirit and technical expertise.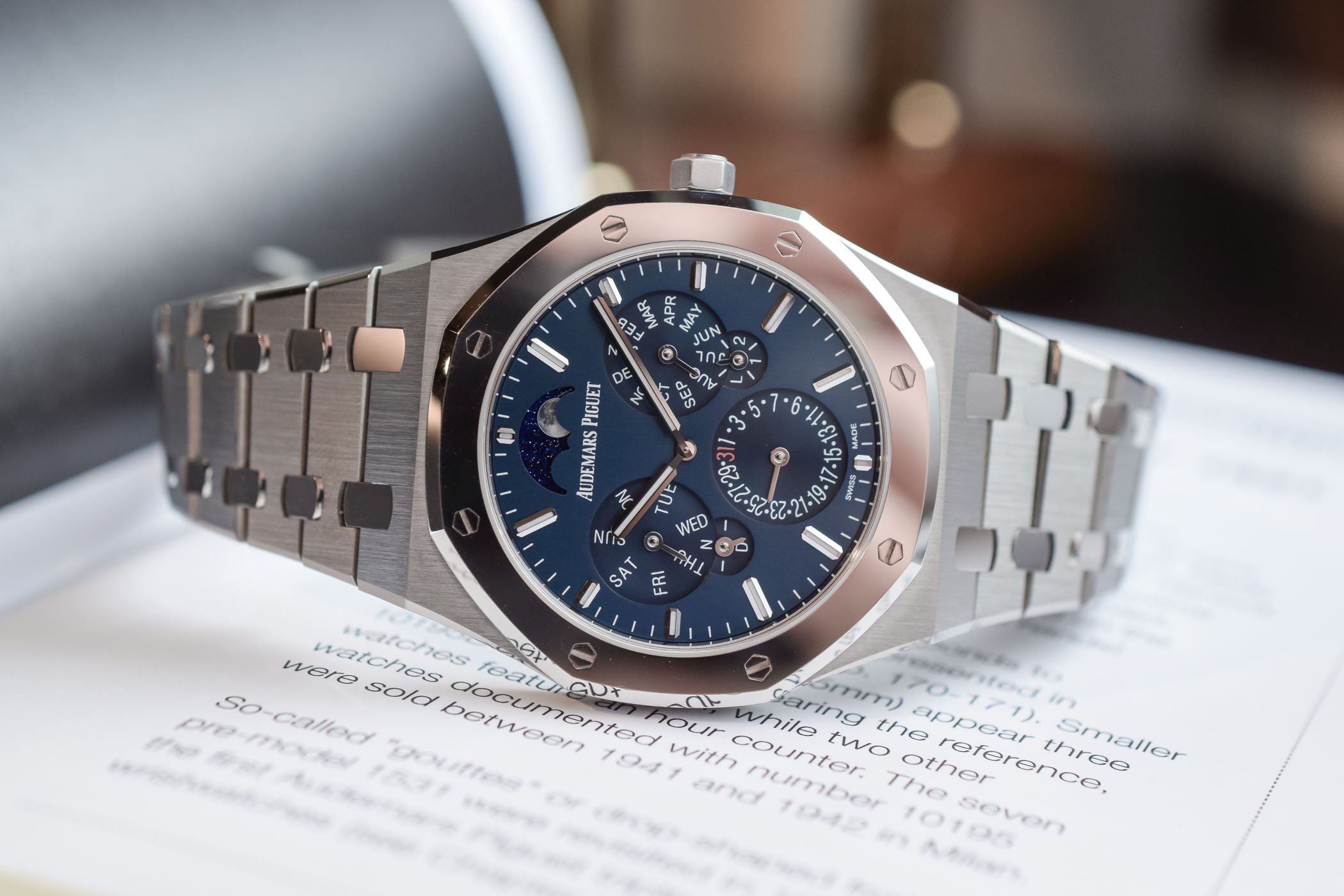 In this new movie, we'll be talking to Michael Friedman, Head of Complications and historian, Giulio Papi, Technical Director, and Lucas Raggi, Development Director, who will explain in details how it was possible to create such an ultra-thin movement and watch, and how the Audemars Piguet Royal Oak Selfwinding Perpetual Calendar Ultra-Thin came to life.
More details at www.audemarspiguet.com.
https://monochrome-watches.com/audemars-piguet-royal-oak-selfwinding-perpetual-calendar-ultra-thin-video-review/