Interview
Armin Strom's Serge Michel on Current Affairs and the Future of the Brand
Discussing technical innovation, current strategies and the launch of the Tribute 1 "First Edition".
Two years ago, we sat down with one of Armin Strom's owners, Serge Michel, and as we all know, a lot has happened since. So now, midway through 2021, we felt it was time to have another chat with Serge and see what is going on. How is the brand doing amidst the pandemic, how have the recently launched novelties been received, and what does the (near) future hold for Armin Strom? We are about to find out!
Frank Geelen, MONOCHROME – Good to finally talk to you again, sadly through a screen – but still. How are you doing? How is Armin Strom doing?
Serge Michel, Armin Strom – Very happy to see you too again. I have been doing very well, thank you. Luckily, we had no big issues during the pandemic, and we're starting to feel the effects of the world opening again. Of course, we had lockdowns, delays, and travel restrictions, but it seems like the world is heading in the right direction, and we are too.
Could you explain what that means for upcoming events? We have Geneva Watch Days in August, Dubai Watch Week a little later, and Baselworld being revamped for 2022 as well.
We're still waiting to see what travel restrictions will be in place. We're looking at doing some local events here in Switzerland, but for many of our retailers around the world, it is still difficult to manage travel. Time will tell, I guess, but after the summer, things should change for us. We're looking at events in October, November, and December, for instance. By then, multiple events will be held, I hope.
We don't plan to participate in Geneva Watch Days; we just have too many things going on, like product developments and launches. Our main events for us this year will be Watch Time New York and Dubai Watch Week, and of course, Watches & Wonders in Geneva next year. Baselworld, I think, will be difficult to synchronize, as it is the same date as W&W.
You recently announced the Armin Strom Tribute 1 "First Edition" under the System 78 collection. Could you explain to us a little more about the concept of System 78 and how it has been received?
Yes, of course. We have the Gravity Equal Force, the Lady Beat, and now the Tribute 1. They share the same platform, allowing us to scale production. We can share components between the different models. In all of our collections, except the masterpieces like the Minute Repeater Resonance, we work with the modular system.
As you know, we are a fully integrated manufacture, and we do everything in-house when it comes to development and fabrication. We have the CNC machines, the turning centres, the wire erosion machines and everything, including our engineers, to operate them.
The screws, for instance, are used in different collections. There are diverse parts shared between the Tribute 1, Gravity Equal Force and Lady Beat. The same goes for the Mirror Force Resonance and the Pure Resonance, where we also have parts that are shared between the two. If we wouldn't work with this modular system, we could not offer such exceptional quality for that price.
But when it comes to decoration, all is done by hand. If we do one or ten parts, that's more or less the same time-consuming process, but on the industrial side of things, it helps if we can do larger numbers, of course. Most of the time, the investment in the machining is "lost" in setting up, but once it's running, it's running. It has always been our philosophy to do as much in-house as possible, and know-how is the most important thing. It starts at the construction department, designing and construction parts.
Does that also imply a renewed strategy for launching new products? Will you focus on e-commerce, for instance, or do you still have faith in brick-and-mortar retailers? Or perhaps a combination of the two?
At the moment, we don't know. We have a network of outstanding retailers worldwide, and we're happy to work with them. Of course, we see the landscape changing, and it's something we keep an eye on and talk about, and our partners know that we sell directly too, but where we can, we will respect them. And in all honesty, they do an excellent job for us.
They provide a chance for clients to go hands-on with our watches, learn about the brand and the philosophy, and experience it for themselves. And regarding our retailers, we're not necessarily looking for more retailers rather reinforce our partnerships with the existing ones.
Logistically it is also quite challenging to sell directly, as you get watches shipped back and forth just to see them. If a client has a local retailer that they can go to, say somewhere in the US, he can physically touch and feel the watch. That is still very much appreciated.
But that doesn't mean e-commerce is not important for us. We were very early with our online configurator, for instance. It worked well, but in the end, it gave the customer too many options, I think. We have taken it offline and are now reworking it, and I'm sure it will be back at some point, but we'll use it differently.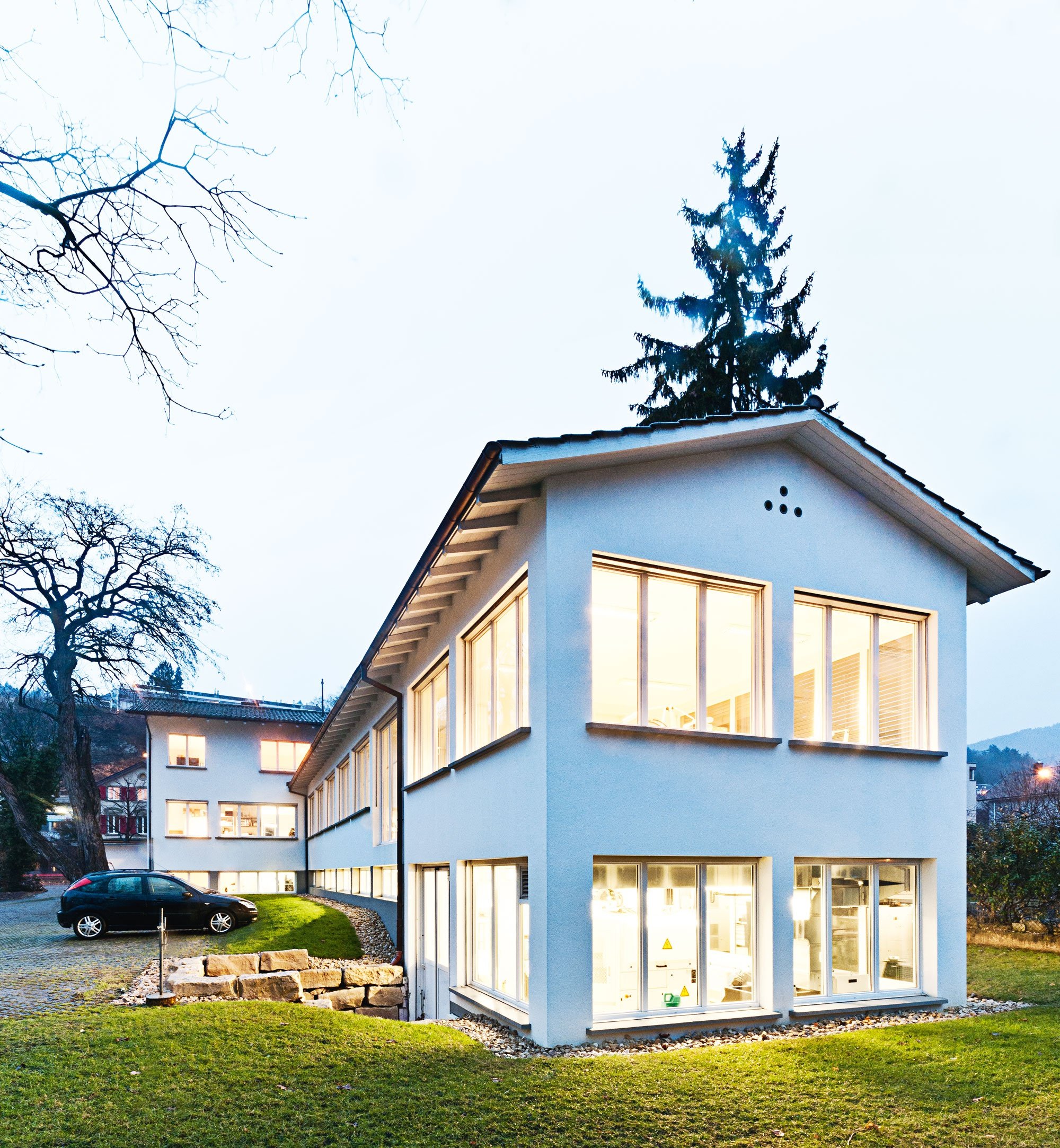 That sounds like the Tribute 1 "First Edition is, deservedly, quite the success! What about the other recently introduced models, like the Gravity Equal Force or the Lady Beat?
Both are doing very well too. It is interesting to learn about launching and selling ladies' watches as it is a different game. We launched the Lady Beat in a white and a black version, and we might add some colours in the future. What is intriguing is that certain markets are more into the mechanical, technical appeal in ladies' watches, while in other markets, it is the complete opposite.
Looking at the Gravity Equal Force, it is one of our best performing models. We've had lots of positive feedback, much like the Resonance, but that is, of course, more limited in terms of people who can afford a watch costing over CHF 50,000.
That's also the reason why Claude and I came up with the concept of System 78. We wanted to make independent watchmaking more accessible. From a young age, I admired these types of watches but couldn't afford them; if you don't have the budget, you don't have the budget.
That said, our System 78 collection (Lady Beat, Tribute 1, Gravity Equal Force) changes this for us and opens up a new audience of collectors and enthusiasts. And we have more coming up under the System 78 concept, but we have to limit capacity as we currently have a production capacity of about 400 watches per year so we have to divide that carefully between all collections.
The System 78 collection doesn't feature the lip on the bezel anymore. How did you gradually say goodbye to that signature element in your watches? That must have been challenging.
We have a history with the lip. Mr Armin Strom always had this lip on his unique watches when he started making timepieces. The purpose was to engrave it with an initial, or number, perhaps even a family crest, something significant for the client. As a growing brand, we're not usually doing unique pieces anymore.
If we do a unique piece for someone, and the client wants a certain engraving done, then it's a great thing to have that lip there. But if we do batches, 1 of 10 or 1 of 50, you do not want to necessarily engrave that part. Only a very small percentage of our clients eventually wanted that part engraved, so in reality, it gradually became more and more a design element than a functional piece.
As you know, our main focus is on the movement, and a bit less on the case, not that we don't want to have a nice case to hold the movement. We need that too. But the DNA of Armin Strom is to make good-looking movements. So over time, we concluded that we probably needed to reduce the lip. We still have it in some watches, but it became a pure design element. Clients can have a personal message somewhere else on the watch, much to the satisfaction of retailers who now have the chance to offer this again.
In terms of strategy, do you use a more or less similar approach in every market, or do you see differences between Europe, Asia, and the Middle East, for instance?
The Tribute 1 is a perfect example of this. We received a stronger and stronger demand from Asian markets for smaller, less bulky watches. We are used to making rather large watches, as you know, but learning the demand for smaller sizes, the initial idea was to come up with a 38mm watch. But as trends evolve, we now see other markets moving towards smaller dimensions too. That convinced is us to go down this path and develop something geared towards Asia.
But seeing it being sold everywhere, we're happy with the initial response. We're also pretty curious what will happen next when we have a bit larger numbers as an extra addition to the Tribute 1. The same goes for the Lady Beat, as I mentioned before; we're still learning a lot through that watch. Seeing where it performs well and where it's more difficult is a valuable lesson for us.
What we noticed with the Resonance collection is that we have many more requests for the Pure Resonance from Asian markets than the Mirror Force Resonance. It was to be expected as it is smaller and more classical. The Mirror Force performs better in the USA and the European market. Overall we produce more of the Mirror Force, but this is probably because Europe and the US are bigger markets for us.
The Middle East is different for us. We worked with a retailer before we switched to manufacture movements, and when we did, that retailer wasn't right for us anymore so we stopped. We now work with one partner and several close relationships with private collectors.
If we're talking collectors, what do you see as the current trends as a manufacture?
There are a few changes, yes. As we're digging into new markets with our System 78 collection, we learn more about our existing clients but also from first-time Armin Strom buyers. The trend seems the focus is more on the movement instead of offering a classical gold watch. And that is precisely where Armin Strom could fit.
I think so too, and I have been seeing the same shifts. It's gone from the three-piece suit to jeans, sneakers and a t-shirt. Well, not completely, but it has levelled out a bit.
That is very true. It's not that the "older" style of collecting is disappearing; there's just a new type of collector emerging. We're still a young brand with a young team. We create watches for the son of the father who collects Patek Philippe or Vacheron. It's more like the second generation of watch collectors.
And in terms of new watches, is there anything you can share with us and what we can expect in the near future?
We have a lot in development currently, so yes, you can expect a few things from us. Both under the System 78 collection and with our other models. One of the things we're thinking of doing is bringing back the configurator – but in a different way. For the rest, I can't share too much now; you'll just have to wait and see, haha!
For more information, please visit ArminStrom.com
https://monochrome-watches.com/armin-stroms-serge-michel-on-current-affairs-and-the-future-of-the-brand/