Armin Strom – Sculpting Time – Inside the Armin Strom Manufacture (VIDEO report)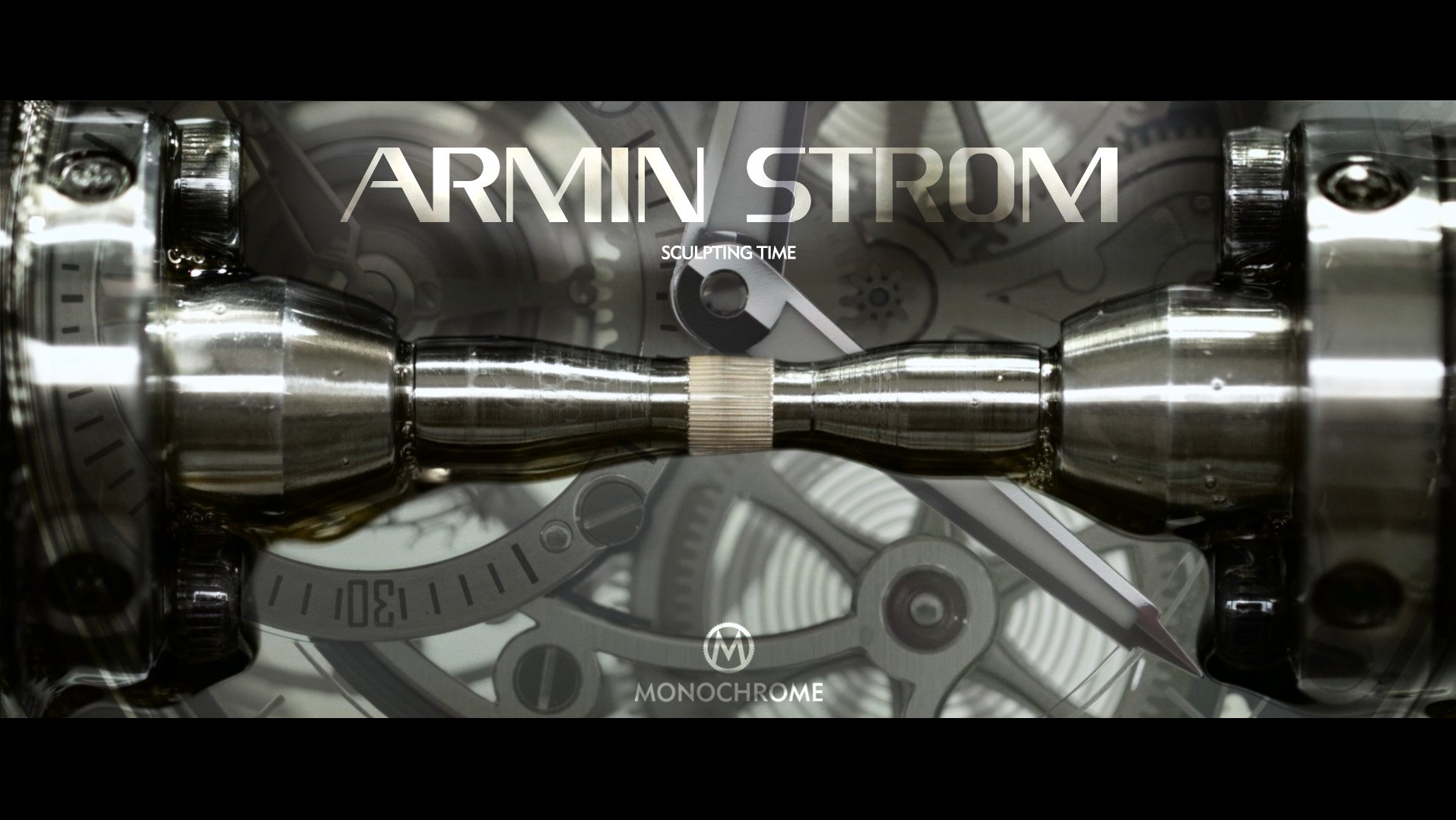 Having the possibility to visit a manufacture from A to Z is not something that many can do. Discovering the process of creation, development and manufacturing behind a watch either. Finally, looking at watchmakers assembling a watch or finishers painstakingly polishing a chamfer is not opened to all collectors. But that's exactly what we're going to show you today, in a video that retraces the entire process of creation and handcrafting of a Haute Horlogerie watch. For that, we've been visiting Armin Strom, an integrated manufacture known for doing (almost) all in-house and for their superbly executed skeletonized movements – and we opened all the doors. Here is an in-depth visit inside the Armin Strom manufacture.
What makes Armin Strom special? Armin Strom was founded by Mister Armin Strom, born in 1938. After obtaining a degree in watchmaking, he opened his first business in 1967, a watch store in the old city of Burgdorf, next to Bern, Switzerland. Besides selling and restoring watches, he soon began to create his own timepieces, in a workshop behind the salesroom. His first masterpiece was a gold pocket watch with hand-engraved movement. It is in 1983 that the true DNA of Armin Strom started, when he introduced his first skeleton watch – something that later became the hallmark of the brand.
Armin Strom, as a brand, was born in 2006, when the company was incorporated. Not only the brand was created but also the concept of the actual collection and the idea of a modern manufacture. In 2008, owner Serge Michel and director Claude Greisler decided to develop their own in-house movement and in 2009, the new manufacture was inaugurated, in order to build the new Calibre ARM09. This was the real starting point of the actual Armin Strom collection, which now relies mainly on modern skeletonized watches, with high-end finishes and in-house movements.
Don't be fooled by the sporty look of these watches. They are in fact more complex and much more finished than you can imagine. We're talking about haute horlogerie here, with movements entirely decorated by hand (you'll see that in the video) and conceived, developed, manufactured and assembled (almost entirely, we're talking 98% of a movement's parts) by Armin Strom. Armin Strom is an independent and integrated manufacture. They both design and create the movements and the watches. In the first part of the movie, Claude Greisler explains how he conceives the entire watch as a entire object. The movement is part of the watch and its design, participating the overall look. While some brands conceive a movement and integrate it into a case, designed afterwards, Armin Strom watches are a single entity. Secondly, because everything in the movement and the design is done in-house, this gives a great flexibility and creativity, even to the final clients that can "play" with material, colors or finishings.
Once the movement and the design validated and tested, the manufacturing process starts. Armin Strom being entirely integrated, they have all the machines to do every single part of a movement, to the exception of three of them – hairspring, mainspring and rubies, which are three parts that requires specific and costly equipment. All the rest, including bridges, plates, wheel, pinions, screws or gear train, are done in-house. Once out of the CNC machines, these parts are controlled – under microscope, with tolerance to about 4 to 10 microns. Because all the parts are then decorated and finished, watchmakers must make sure that from the beginning, when the parts are produced, the dimensions and surfaces are perfect. Once decorated, it is impossible to adjust the shape anymore.
The following step concerns decoration and finishing. All the parts undergo a series of decorative process. For instance, bridges are bevelled and then the surface is polished by hand. The flat surfaces can be brushed, satined, grained, sand-blasted or receiving a circular graining or Geneva stripes. The barrels receive a snailing or a sun-ray pattern, as well as being engraved. The wheel are circular grained and their spokes are chamfered and polished. Apart from these traditional executions, one of the main specificities of Armin Strom is to engrave its movements. As you can see on the photo below, this step is done by hand by a trained engraver, using a microscope, a rotating plate on top of which the parts are inserted in wax and finally a simple cutting tool, to create arabesques or floral motifs – and that's something only a few can do…
Before going to the watchmaking assembly, these parts go through the "Galvanic kitchen", where several cleaning bathes and galvanic layers are done on the surface of the parts, to increase their resistance (via a nickel coating) and to give them their final color: rhodium (silver), ruthenium (dark grey), yellow gold or pink gold.
The final step is of course the assembly of the movement and the tests that the watches must undergo. After being assembled by watchmakers, the movement (non-cased) is tested for accuracy, amplitude and power reserve. This step lasts for approximately 1 to 2 weeks. Finally, the watch is assembled. The movement receives its hands and dial, and the whole module is inserted in the case. Then, a second series of tests is done on the final watch, again to control the accuracy and precision of the movement and to control automatic winding and water resistance (again a 2 to 3 weeks test procedure). The watch can finally receive its strap and be delivered to the final client.
---
We hope this video and explanations will help you to better understand how an Armin Strom watch is conceived and manufactured – and to also understand what "in-house" and "haute horlogerie" means. We'd like to thank the Armin Strom team, including owner Serge Michel, director Claude Greisler, Bettina Fleury and Corinne Deutsch (PR management), who made this shooting possible. More about the brand on www.arminstrom.com.
Video directed and edited by our friend Julien Couson, PMG Productions – All rights reserved to Monochrome-Watches
https://monochrome-watches.com/armin-strom-sculpting-time-inside-armin-strom-manufacture-video-report/