The Petrolhead Corner
A Water-Wrecked Ferrari Mondial turned Netflix-star
All Netflix stars are not that appealing...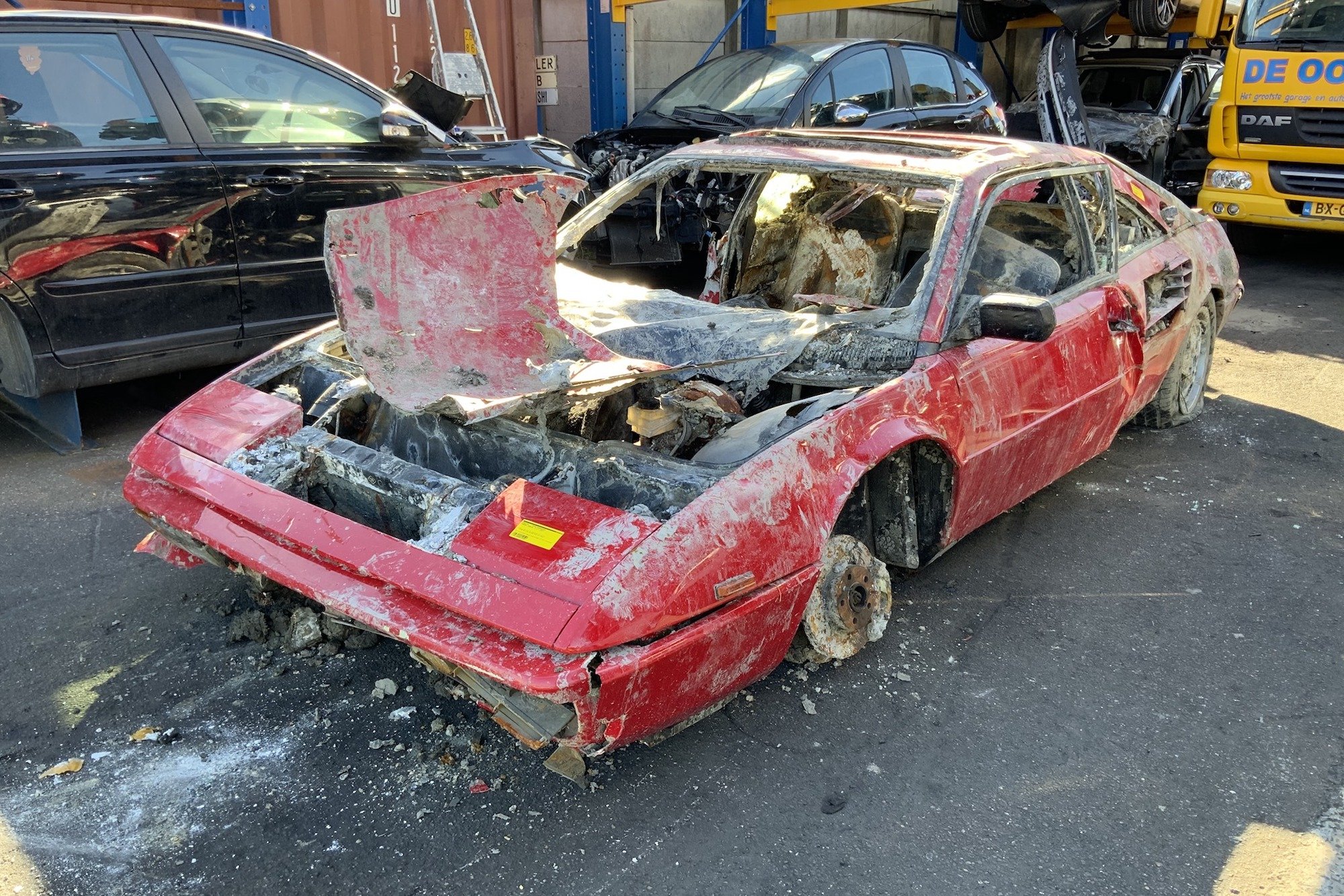 Car related stories turn up in the most unusual places, in the most unusual ways. From all corners of the world, interesting stories are uncovered. This week's story in our weekly automotive column that is the Petrolhead Corner is about a not-so-loved, very 1980s Ferrari Mondial being dragged out of the water in Amsterdam. What followed thereafter is nothing short of comic-book gold! It was destined to be scrapped, then turned into a water feature in a zoo and now, apparently, will become a Netflix star…
Amsterdam, the Netherlands, a few months ago. News broke about a group of Dutch firefighters who happened to stumble upon a sunken car during a training exercise in the Amsterdam channels. It grabbed headlines for quite a while as it proved a challenge to salvage it. Rumours started to buzz around as to who's car it would have been and why it ended up in underwater. It turned out it wasn't just any ordinary car but an actual Ferrari!
The Ferrari Mondial is a mid-engined 2+2 GT penned by Pininfarina and was produced from 1980 to 1993, in various versions. Among the very long list of incredible cars by Ferrari, the Mondial is a bit of an oddity and loved by few. It's not the best looking car, to begin with, as its proportions seem a bit off to most people. It also has a bad reputation due to the fact the electrical system proved dreadfully unreliable. The power-to-weight ratio of the car simply didn't live up to the Ferrari badge as original road-tests of European and US spec Mondial's achieved zero to sixty times between 8 and 10 seconds. Not exactly lightning fast! Later versions would improve this though, but its legacy was irreparably tarnished.
All things aside, it still is a Ferrari at heart and as such it does have a certain natural appeal. It's also one of the very few Ferrari's ever built that can seat four people, and the Convertible version the only true open-top four-seater.
Back to the sunken Ferrari. It proved very tricky to uncover the Ferrari from the muddy beds of the Amsterdam channel. The car was submerged for 26 years altogether, not doing it any good to the car. Salvage workers, including specialised units from the Dutch police force and fire brigade, set about to try and resurrect it. It didn't prove easy but eventually, they managed to do so. Investigations led to a car, this one, in fact, being stolen in 1987 but never to be found again. The then owner received damages from his insurance company and in 1994 the search was ceased and the car was declared lost. 
Upon salvaging the long lost Mondial the car proved to be in such a state it couldn't be restored. As a result, the car was set to be scrapped by a local junkyard. News of the car went quite viral earlier in the year and as a result, there was quite a bit of interest from collectors and enthusiasts. The new owner decided against scrapping it and at one point considered donating it to a museum. Discussions also lead to plans of putting the car on display as an underwater feature in the Amsterdam Zoo, Artis. Due to the worldwide Covid-pandemic though, the reconstruction-plans that could include the Ferrari in the zoo have been postponed so there is no chance that will happen anytime soon.
So, what is to happen with the unsalvageable Mondial? About a week ago, reports aired that the car would be featured in a Netflix series, set to start recording in February of 2021. Not much detail is known for now, only that the show will revolve around a couple of young entrepreneurs making big money in the phone-sex business at some point in the eighties. Using their newfound riches they decide on buying this Ferrari Mondial. How the story evolves with the car ending up at the bottom of the IJ river in Amsterdam remains to be seen though. Netflix hasn't officially confirmed this story to be true but the owner is adamant about it, and the script is being finalised.
More information on the Ferrari Mondial is provided by ClassicandSportscars.com and DriveTribe. More information on this particular story in English is scarce, but can be found on TheDrive.com and AutoEvolution.com. Amsterdam TV-broadcasting company AT5 have this clip up on YouTube, which I suggest you watch with subtitles if you're interested.
https://monochrome-watches.com/a-water-wrecked-ferrari-mondial-turned-netflix-star/