Value Proposition – Ball Watch Engineer III Bronze Star and Silver Star – The Future Is Now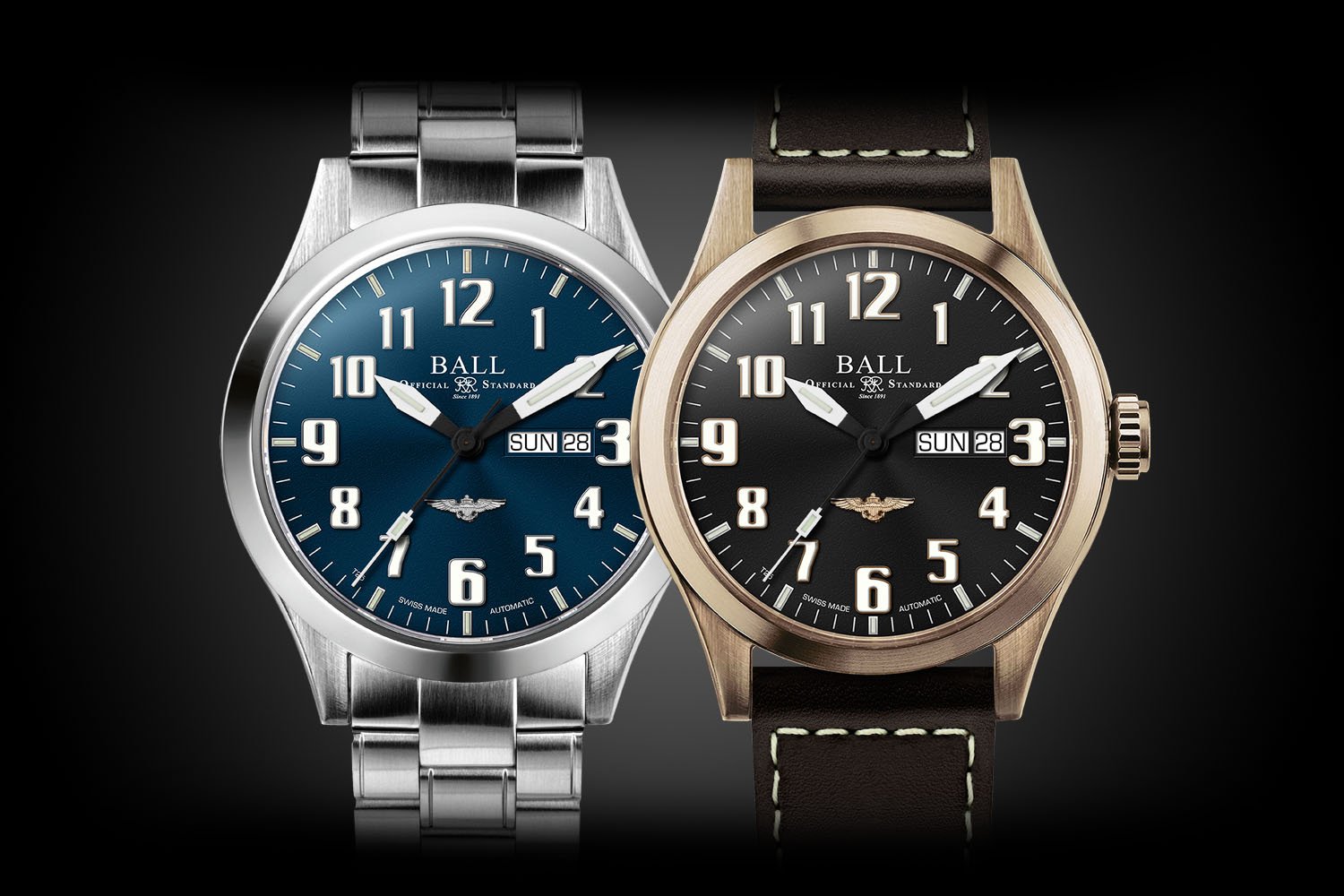 We all look for different things in watches, whether that be the design, features or even just the price. One thing we can all agree on is that we want our watches to look good, and specifically look good on us. The Engineer III Bronze Star and Silver Star – coming from Ball Watch, offers all the great aspects of a modern day timepiece and is available to pre-order online now.
The Ball Watch Company are dedicated to providing timepieces which are unique and stylish and they pride themselves on their high quality finish on every watch. This creative looking pilot's watch is designed for those with a love in the field of aviation and has all the features required for keeping you up in the air; but it's not just those in the air who can enjoy this watch. The Ball Watch Company have made sure that the Engineer III is attractive to everyone and is topped up with the latest gadgets and goodies you can ever wish for. The design and features found in this watch is simply cool. The Ball Watch Company have made a watch that is creative and inspires the world of flying.
Ball are giving customers the choice to decide between the Limited Edition Engineer III Bronze and the Engineer III Silver, with the Bronze edition featuring a black dial whilst the Silver features a blue or a black dial, depending on your choice. The dial itself gives off a strong and sturdy aura, with strikingly sharp hour, minute and second hands as well as bold aviation inspired hour markers working their way around the face. The day and date feature to the right of the watch makes it easy to read with a plain white background for extra legibility.
Although this watch looks very cool, it's not all about the looks and in-fact with Ball, they put the emphasis onto their technology that flies high above the rest. The Ball Watch Company have integrated amazing Spring-Lock technology to the automatic movement, which reduces shock impact by 66% and if that's not good enough these watches also have Balls' specially designed Amortiser anti-shock system. It's clear to see that Ball have invested their efforts into ensuring the safety of the pilots up in the air and make their landing as safe as possible. They have also included their anti-magnetic shield (which sounds pretty cool) but it actually helps the automatic caliber stabilise and ensures that the watches movement isn't affected during bumpy rides. Overall, this watch is resistant to shocks up to 5,000G, to magnetic fields up to 80,000A/m and to water-pressure up to 100m. Quite a strong watch, you'll admit.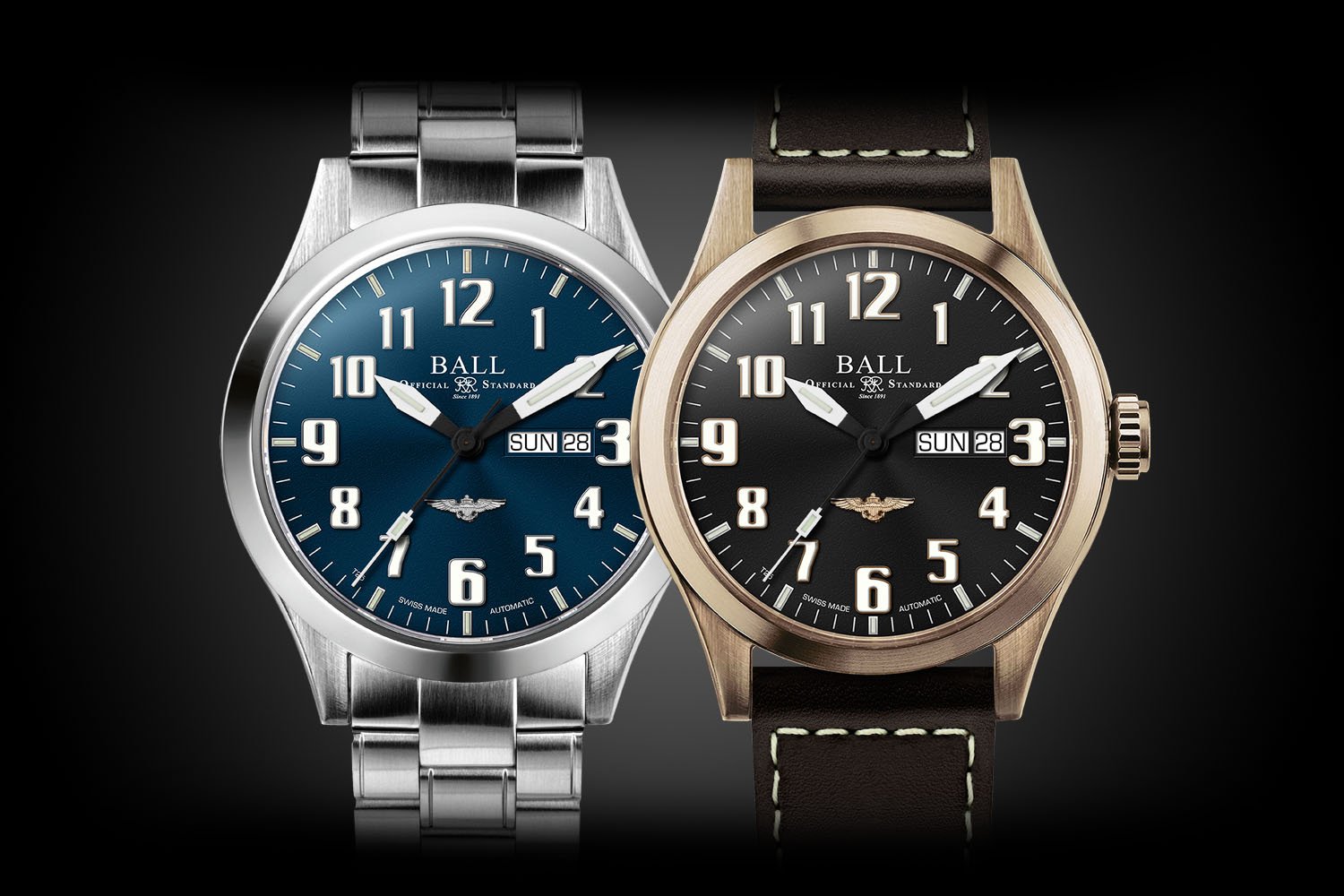 We could go on all day with the amount of features that the Engineer III has to offer – however, the one thing that really stands out for me is the micro gas tubes that are hidden away in the dial. It is a fantastic feature that allows for reading in darker lighting conditions as it automatically glows without you having to do anything. This feature can be found in all of Balls' watches and is a pretty neat addition if you ask me – see here for night shots.
The Engineer III in Bronze and Silver hits the mark in both quality and dependability and it's definitely the watch you need when you are flying high in the skies above. This timepiece does its job very well, telling the time is easy but telling the time whilst keeping style and masculinity is a different story. Even if you are not a pilot, the Engineer III is your opportunity to dive into the world of aviation and be able to own your own limited edition piece of history.
These outstanding timepieces can be Pre-Ordered now, with the 43mm Bronze Limited Edition being pre-ordered for the price of $1,275 / €1,136 and the Silver Edition (available at the same price in 40mm or 46mm, both in black or blue) coming in at $907 / €810. Looking at the full retail prices these come in at $2,300 and $1,650 respectively for the pieces. You can own your very own, highly detailed pilots watch for a very reasonable price, and with the highest rated technology and features on top of the world, you can't have too much to complain about when you wear this piece on your wrist.
---
This article is written by Matthew Catellier, who covers "Value Propositions" for Monochrome, and also publishes affordable timepieces on his own website Watch Review Blog.
https://monochrome-watches.com/value-proposition-ball-engineer-iii-bronze-star-silver-star-future-now/