Win an IWC Portuguese Yacht Club Chronograph and visit the Volvo Ocean Race with IWC!
IWC has a partnership with the Volvo Ocean Race and just launched a 'Money Can't Buy Experience'. What does this mean? You can win an IWC Portuguese Yacht Club Chronograph and a VIP trip to the Volvo Ocean Race!
IWC released the PortugueseYacht Club Chronograph during the SIHH 2010. This somewhat strange bird in the Portuguese collection is a sporty 45.5 mm large chronograph that is water resistant up to 60 meters. It looks like a mix between the classical design of the Portuguese collection and the new Aquatimer collection.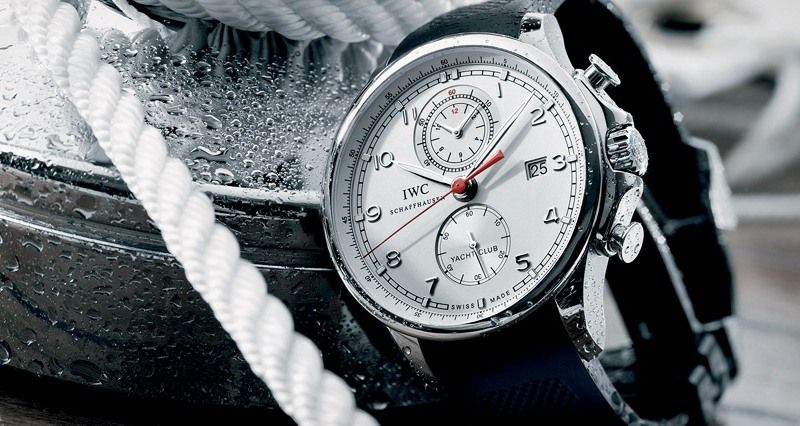 In the 1960's and 1970's the Yacht Club and Yacht Club II where part of the IWC collection and where considered the more sporty watches. Similar to the new Yacht Club Chronograph, which is the sporty model of the Portuguese collection.
Inside ticks IWC's manufacture caliber 89360, an automatic chronograph that can record up to a total of twelve hours on the common counter, and can be reset to zero via the flyback function at any time while running, so that it is instantly ready to start measuring a new time.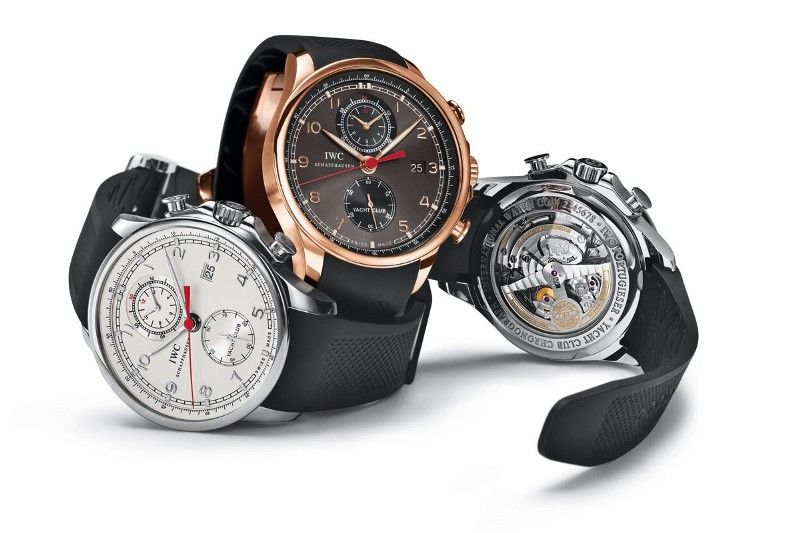 The Portuguese Yacht Club Chronograph is available in three variants:
steel with a silver-plated dial
steel with a black dial
18 carat red gold with a slate-grey dial
Now back to how to win this watch and a complete VIP experience at the Volvo Ocean Race… IWC randomly draws two winners and the price is, like mentioned before a Money Can't Buy Experiences. Luckily for us watch nerds there is a watch to win!
At the IWC website you'll fill out a form, answer a question and you're in the race! According to the IWC website this is what you can win:
Two round trip flights to a Volvo Ocean Race stage destination
Hotel accommodations (Including airport and hotel ground transportation)
An IWC Portuguese Yacht Club Chronograph
In-port sailing experience (subject to weather conditions at location)
A VIP visit to the Volvo Ocean Race Abu Dhabi Ocean Racing boat and private meet-and-greet with the team
Registration is open between 10 August 2011 and 16 March 2012. Contestants can win trips to one of two Volvo Ocean Race stages:
Experience 1: the race start in Alicante, Spain (29 October 2011)
Experience 2: a mid-race stage in Miami, Florida (19 May 2012)
IWC will select the winners via random drawings at the IWC headquarters in Schaffhausen, Switzerland. Experience 1 will be awarded on 30 September 2011 and Experience 2 on 30 March 2012.
CLICK HERE TO GO TO THE IWC WEBSITE AND ENTER THE CONTEST
Before we forget, the Yacht Club Chronograph is priced at $12,600 USD in steel and $23,100 USD in red gold.
https://monochrome-watches.com/win-an-iwc-portuguese-yacht-club-chronograph-and-visit-the-volvo-ocean-race-with-iwc/