WIN a visit to the Montblanc Watch Manufacture in Le Locle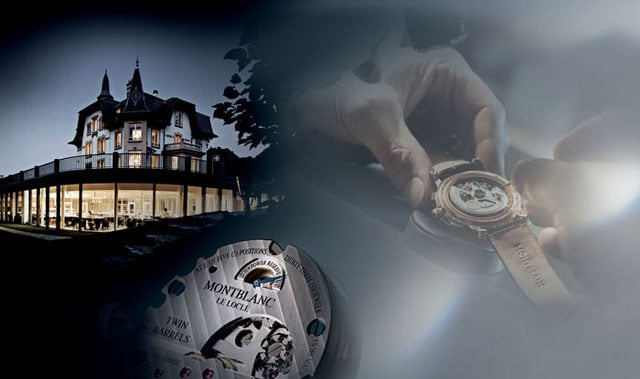 Have you ever dreamed about visiting a watch manufacture? Well, dream no further, here's your chance. Together with our friends of Montblanc we're giving you the chance to win a trip to the Montblanc Watch Manufacture in Le Locle! 
In the historic villa in Le Locle, is one of two Montblanc watch manufactures and this is the place of birth of the iconic Nicolas Rieussec Chronograph and the impressive TimeWalker TwinFly Chronograph, that is also equipped with an in-house movement.
You will have the chance to win a visit to the beautiful Montblanc watch manufactory in Le Locle. Fill out the form, subscribe to the MONOCHROME newsletter and when the sweepstake ends, we will randomly select a winner to be flown to Switzerland along with MONOCHROME founder and executive editor Frank Geelen (that's me).
The Montblanc watch manufacture in Le Locle is first of all a beautiful place, located in and underneath a historic villa. And it is the place where Montblanc watches are designed, developed, manufactured, finished, assembled and tested, before they are sent to dealers around the world.
So what are you waiting for? Click here to visit the sweepstake page, fill out the form, click the submit button and subscribe to the Monochrome newsletter. That's all it takes!
https://monochrome-watches.com/win-a-visit-to-the-montblanc-watch-manufacture-in-le-locle/