Opinion
What Makes the Seiko Prospex Diver's "Turtle" and "Samurai" Such Cool Pieces?
Watches that are so appealing that even seasoned collectors should consider them...
When it comes to watches, we can sometimes be a bit posh at MONOCHROME – or, put more elegantly, we can be quite selective and have a soft spot for anything high-end. We love watchmaking in its purest form with complex mechanisms and Haute Horlogerie decoration. We can't help it. But… We love watches in general and we also genuinely enjoy well-executed accessible watches. And in this field, Seiko with the Prospex collection is certainly among the best contenders. Think "Turtle" and "Samurai", think "PADI" editions, think cool diver's watches that retail for less than half a grand. And today I'll give you my personal view on why all watch enthusiasts, seasoned or new to the game, fortunate or not, should really consider taking a serious look at these two, very cool watches.
This article is not intended to be an in-depth review but more of an opinion piece. To learn more about the Seiko Prospex Diver's PADI "Samurai" SRPB99K1, you can read our review here. And to learn more about the Seiko Prospex Diver's PADI "Turtle" SRPA21K1, you can read our hands-on right here.
So, time now to explore the cool-factor of these two inexpensive but great dive watches.
A bit of history
The Seiko Turtle and Samurai are two of the most well-known watches of the brand, not only because they are relatively accessible, but also because they have performed extremely well over the years. In fact, they are modern icons based on over 50 years of history of dive watches at Seiko.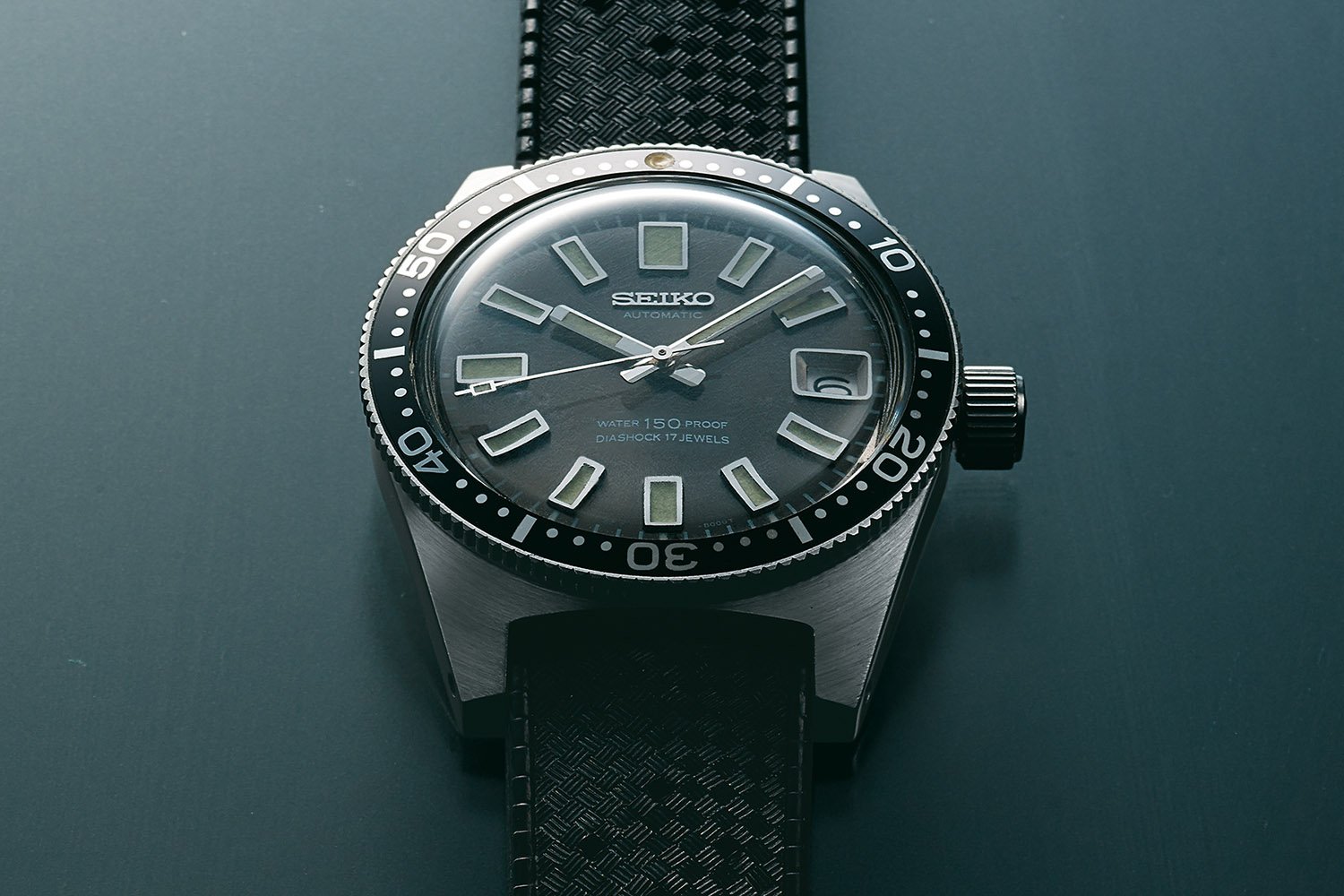 While the dive watch concept was already well-established in the Swiss watch industry – which started in 1953 with the Blancpain Fifty Fathoms and the Rolex Submariner, followed in 1957 by the Omega Seamaster 300 – it took over a decade for the Japanese watch industry to react. Still, the reaction was impressive. In 1965, Seiko introduced a watch known as the "62MAS", the reference 6217, the mother of all subsequent aquatic watches of the brand. This watch had a great influence on the industry and Seiko's reputation for professional dive watches is unquestionable. Seiko demonstrated its superiority and has been responsible for creating many of the features that are now widely accepted as industry norms. In fact, the ISO 6425 standards have been partially based on aspects of Seiko's diver's watches.
The Turtle
The Seiko Prospex Diver's Turtle is modelled after another iconic watch of the brand, the the "Captain Willard", or Seiko reference 6105. Produced from 1968 onwards, with a water-resistance of 150 metres, what caught everybody's eye was the crown positioned at 4 o'clock and the original shape of the case, which gave the watch its nickname.
The fame of the 6105 comes from fiction, as it was the watch Captain Willard wore in the masterpiece Apocalypse Now. By 1977, the 6105 was replaced by another important watch, the 63XX series, a collection that upheld all the values that had made Seiko dive watches so popular: it was cheap, super reliable, precise and tested for professional use. And when Seiko re-launched the "Turtle" in 2016, the brand took great care to retain the original design of the iconic and highly respected 63XX series.
The Samurai
The Seiko "Samurai" is more of a modern icon, a watch inspired by some of the boldest vintage Seiko Diver's watches, but not a watch that is a reincarnation of the past. It was launched in 2004 and was produced for a few years until it was removed from the catalogue. It was an affordable, reliable and well-designed modern dive watch, with an automatic movement and 200m water-resistance. Its design became iconic. And its combination of a large round bezel with a sharp, angular case became well-known amongst collectors.
The Samurai existed in various editions, including versions with a titanium case (discontinued in 2008, and reserved for the Japanese market) and a steel case with a "Clou de Paris" textured dial. The return of this iconic dive watch was announced with the 6,000-piece Lagoon limited edition in February 2017 before its official comeback to the permanent collection at Baselworld 2017 – a light update of the previous model as it comes with the same case, a reworked bezel, different indexes and hands, and a mechanical upgrade.
Watches to Consider because…
It is always tricky to be objective when it comes to recommending a watch. In fact, I can hardly be objective here, since the two watches you see in this article are mine (explains why they aren't worn on their original stainless steel bracelets). I can't help it, I love dive watches (even though I don't dive) and Seiko makes some of the best diving instruments in this price segment. But I'll try to give you some good reasons why the Seiko Turtle and Samurai are kind of must-have pieces in a collection, whatever is in your collection.
… They are very serious but playful dive watches
This might sound like a contradiction, but this is real. These watches are both extremely serious tools but also fun little toys, with a look that always makes me smile as soon as I strap them on the wrist.
On the one side, both the Samurai and the Turtle are very competent dive watches. I say both because, apart from the design, these watches are almost identical technically – same specifications, same water-resistance, same functions, almost identical movement. The Samurai and the Turtle might be a fraction of the price of a Submariner or a Seamaster, but when it comes to the diving capacities they have nothing to be ashamed of. They pack all the necessary features of a professional dive watch. This includes the 120-click diving bezel with 60-minute scale printed on an aluminium insert, a screw-down crown, 200m water-resistance (which is more than enough for 99.99% of the applications), a solid and well-protected case, highly legible and luminescent hands and indexes, enough magnetic resistance – all of that making them true dive watches, according to the ISO 6425 standards.
There can be no doubts that these watches, regardless of the price category they're playing in, are highly capable divers. Certainly, most of us won't use them as such but still, it is reassuring to know what they are able to withstand. Thus, on paper, they are very serious pieces but the good thing with Seiko is that it also thought about making some cool and visually playful editions. Besides the classic black or blue dial and bezel versions, you have plenty of options to choose from – black case with creamy indexes, special "Save the Ocean" editions with wave pattern and blue dial, the "Lagoon" versions, the "Dawn Grey" models… And you have my favourites, the PADI editions with their cool, slightly Rolex-inspired blue-and-red theme (PADI is the world's most trusted scuba diving training organisation).
On the Turtle, this PADI bezel is combined with a nice, sunray-brushed blue dial and multiple red accents on the dial and hands. On the Samurai, the dial is black but adorned with a very detailed and surprisingly well-executed wave pattern. Not only does this show great attention to detail despite the accessible price, but it also makes these watches lively, unusual and eye-catching. Serious on paper but originally designed and executed.
Finally, there's the customization part. Originally, both are presented on a stainless steel bracelet, which I've decided to remove – I'm not a fan of steel bracelets in general, having a small wrist.  But that's the thing with these watches. You can wear them with pretty much anything: NATO, rubber, canvas, elastic MN strap or even leather if you want. These watches are extremely versatile.
… The quality/price ratio is just impressive
Now we move to slightly more objective matters: perceived quality and its relation with the price. And for that, I'm going to link back to an old article we published on MONOCHROME, back in 2011: "The Cheapest High-End watch". Saying that, you might picture something from Patek or from the village of Glashütte. But we looked at things in a different way. Our criteria for a high-end watch were: a mechanical, in-house movement, a brand with undisputed pedigree, preferably still with the involvement of the founding family, a high level of collectability… And this is exactly what Seiko is.
Seiko is among those rare brands that are still owned by the founding family and where the watches are entirely produced in-house, from the cases, the dials and the movements. And if you remove the price from the equation, Seiko is among the high-end brands.
The Seiko Turtle and Samurai are, undeniably, very well-executed watches. The cases are sharp and precisely crafted, the bezels have nice clicks, the crowns screw precisely and don't feel fragile, the dials are detailed and precisely manufactured, the movements are solid, reliable and easily serviceable. Certainly, holding a Rolex in your hand will be a more satisfying experience – and just as well, since we're talking about watches 10 to 15 times more expensive. But these two Seiko, priced below EUR 500, never disappoint.
Wherever you look, you can feel the attention to detail and the precision of the work done by Seiko's watchmakers. The cases feel solid, the separation lines between polished and brushed surfaces are neat and the dials are surprisingly detailed. There are a few concessions, of course, such as the Hardlex mineral glass in lieu of a more resistant sapphire – even though after multiple years wearing these watches, I never experienced a scratch on the crystal.
Mechanically, the movements are manufactured entirely in-house – all the parts, including the hairsprings or the balances. Don't expect fancy decorations here but, in all fairness and understanding the sports/dive watch context, it would not make sense to spend time decorating the movements. This would only increase the price but not the perceived value. The movements in these watches, both from the 4R3x family (the only difference is the day-date vs. date-only function), are known as "entry-level" automatic movements. Yet, they feature a hand-wound capacity and a stop-seconds mechanism. Also, Seiko announces a precision of -35/+45 seconds a day… which is very pessimistic. By experience, my Turtle runs around -5 seconds a day and my Samurai around -7 seconds a day. And looking at forums, you see that most owners record accuracy within ±10 seconds a day. Not too bad for such a price…
What you'll get with these watches are nicely executed, no-nonsense pieces from one of the most respectable brands, with sales points all around the globe, no aftersale issues, a worldwide warranty, the certainty that the company will still be running for multiple decades and, as such, your watch will remain easy to service. The kind of watch you can trust on blind faith… and for a fraction of the price of your normal luxury watch.
… They cover the needs of most watch enthusiasts, newcomers or seasoned
Some watches are meant for a niche audience. These watches are meant for everyone… This is the kind of watch you can buy as your first mechanical piece. And it will deliver a lot of pleasure. It is the kind of watch you can easily offer your son, grandson, best friend, boyfriend, girlfriend (yes, I know women who wear models like this and are totally comfortable with it). Whether that person is into watches or not, you can't go wrong.
But they are also the kind of watch that can bring a lot of pleasure to a seasoned collector because if he's not too elitist, he'll understand the value of these watches, their sheer quality and how important they are for the watch industry. These watches are the perfect complement to the watch you wear for work, a great weekend/holiday watch that is fun, that looks good, that still performs and that won't let you down. So whether you have a single watch or multiple luxury pieces, these Seikos won't look inappropriate in your watch box.
And to answer the question of whether the Samurai is better than the Turtle or vice versa, it really is only a matter of design. Both watches are mechanically identical. One is sharp and a bit more aggressive in design, the other is more restrained, a bit more classic and comes with a slight vintage appeal. But proportions (diameter and lug-to-lug), as well as comfort, are pretty equal and won't change the final decision.
All in all, even though I've seen, touched and worn thousands of watches in my career at MONOCHROME, from ultra-accessible to ultra-high-end, these two little Prospex watches always bring me joy and pleasure.
Price and availability
Both watches are widely available special (but not limited) editions, which can be found at Seiko online stores, at Seiko boutiques and at retailers. The Seiko Prospex Diver Turtle PADI SRPA21K1 retails for EUR 449 in Europe. The Seiko Prospex Diver Samurai PADI SRPB99K1 retails for EUR 479 in Europe.
Mor details at www.seikowatches.com.
https://monochrome-watches.com/what-makes-the-seiko-prospex-divers-turtle-and-samurai-such-cool-pieces/