Weekly Watch Photo – Rolex Day Date with two different dials
This Weekly Watch Photo is about the changing looks of one watch, a Rolex Day Date. Watch enthusiast Jocke, has already treated us with many beautiful watch photos. His photo of a Rolex Sea-Dweller 16600 was the reason I wanted, no desperately needed, a Sea-Dweller. 
Recently he changed the dial from a Day Date, giving the watch an entire new look. The story starts with a beautiful brown dial, with matching creme colored day and date wheels.
After some work the day and date wheel and the dial are changed for a light blue version. This fresh new look, looks like that of the platinum Day Date II we showed you some time ago. Maybe because of the winter time, but I prefer the brown dial. Which color do you prefer?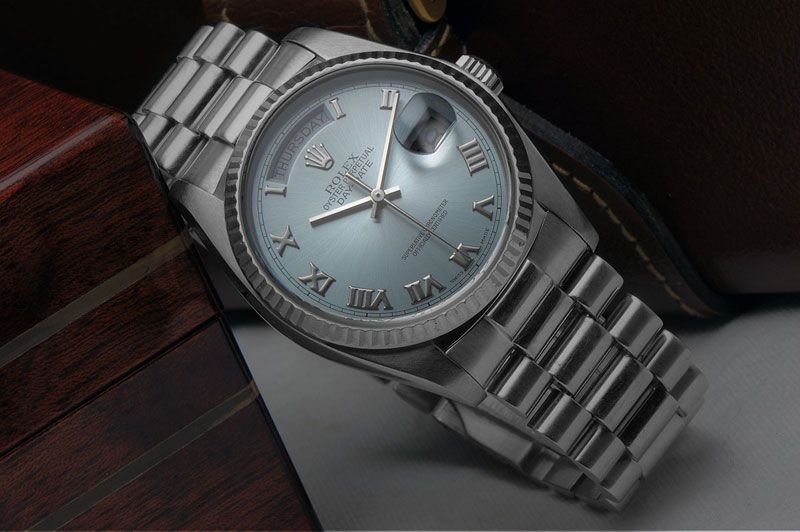 Jocke made an extensive photo report of changing the dial, which is well worth looking at!
https://monochrome-watches.com/weekly-watch-photo-rolex-day-date-with-two-different-dials/