Weekly Watch Photo – Panerai 1950 makes me thirsty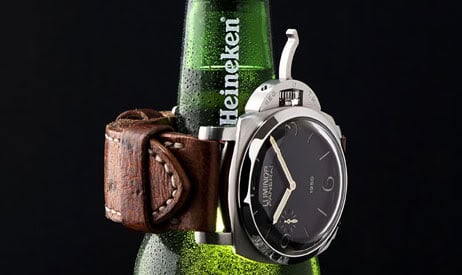 Last week the Weekly Watch Photo was introduced, so here is a new one. Seeing this beautiful photo made my thirsty!
Martin Wilmsen is a photographer and Panerai enthusiast. He combines both passion and shares this through his blog called Panerai Wristwatch Photo. By the photos you can tell Martin is a great photographer and is seriously infected with the Panerai bug. Do check out his blog for the beautiful Panerai photos and for some excellent tips on watch photography!
Here is the photo that made a huge impression on me and is the Monochrome Weekly Watch Photo!
Panerai Wristwatch Photo blog by Martin Wilmsen
https://monochrome-watches.com/weekly-watch-photo-panerai-1950-thirsty/