Watches and Charity: the IWC Ingenieur Automatic Edition Laureus Sport for Good Foundation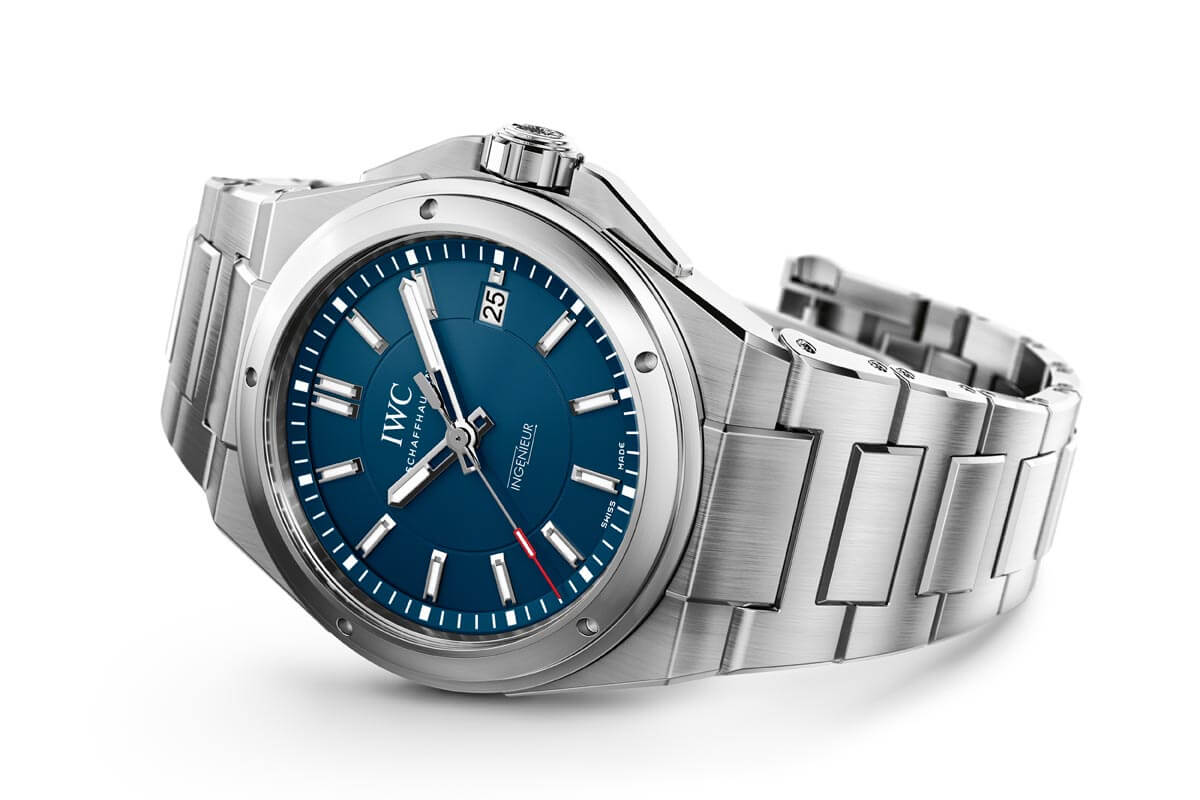 This is a bit of a personal story. I can't imagine that it'll come as a surprise that I have a thing for watches, to be specific, very fine hand-made and hand-finished watches. What might come as a surprise is that I also have a thing for the combination of fine watches and charity. IWC, the brand from Schaffhausen, has a long-term commitment with the Laureus Sport for Good Foundation and that leads us to their latest timepiece dedicated to this collaboration: the IWC Ingenieur Automatic Edition Laureus Sport for Good Foundation.
This year's edition is already the ninth for the Laureus Sport for Good Foundation. We covered previous versions like last year's Portuguese Chronograph Classic Laureus, or the Portuguese Yacht Club Chronograph Laureus from 2013. For the 2015 edition, IWC choose the Ingenieur Automatic, a very nice sports watch that we extensively reviewed for you. In all honesty, this version with 'Laureus blue' dial could well be the nicest of the lot. Unfortunately it's limited to  1500 pieces, and these Laureus pieces usually sell out rather fast. It's a great way to A) own a beautiful new watch and B) do something for a good cause. And that factor that we shouldn't forget, is that all Laureus pieces are good investments as well. On the second hand market Laureus pieces do not really depreciate, and rather gain in value.
Like all Laureus Editions, the IWC Ingenieur Automatic Edition Laureus also sports an engraved case back. The motif is selected from the 2014 drawing competition, which is organized by IWC within all the Laureus Sport for Good Foundation projects worldwide. The subject – "Time to celebrate" – encouraged many children and young people from all over the world to submit entries, and the jury selected the drawing made by 13-year-old Nakayenga Zahara from Nakulabye in Uganda. Her picture shows a group of happy cheerleaders with pom-poms, celebrating a goal.
Nakayenga Zahara grew up in the district of Nakulabye, close to the Ugandan capital of Kampala. HIV/AIDS is wide-spread here, sanitary facilities are few and far between, and good news is a rare commodity. Precisely for this reason, the Community Based AIDS Programme (COBAP) settled here to offer healthcare, rehabilitation and protection to people afflicted by HIV/AIDS. Many of those infected are children and young people, who thanks to financing from the Laureus Sport for Good Foundation now have access to sporting disciplines such as athletics, boxing, table tennis, volleyball and cycling. At one time, it was difficult to motivate the inhabitants of the slums to attend events providing information about health services. Sport has proven to be an effective means of establishing contact with the people and making them aware of issues as basic as these. COBAP employees organize sports events and use the half-time breaks to provide people with information. The results are encouraging: the rate of HIV infection has slowed, and drug abuse among young people is steadily declining.
No more words needed! IWC's collaboration with Laureus Sport for Good Foundation is a great initiative and furthermore every year leads to a very nice and collectible timepiece. More info via www.iwc.com
https://monochrome-watches.com/watches-and-charity-the-iwc-ingenieur-automatic-edition-laureus-sport-for-good-foundation/