Interview
Talking to Etienne Malec, Founder of Baltic on the Successful MR01, Only Watch, the Pandemic and More
In conversation with the founder of the very successful Parisian watch brand!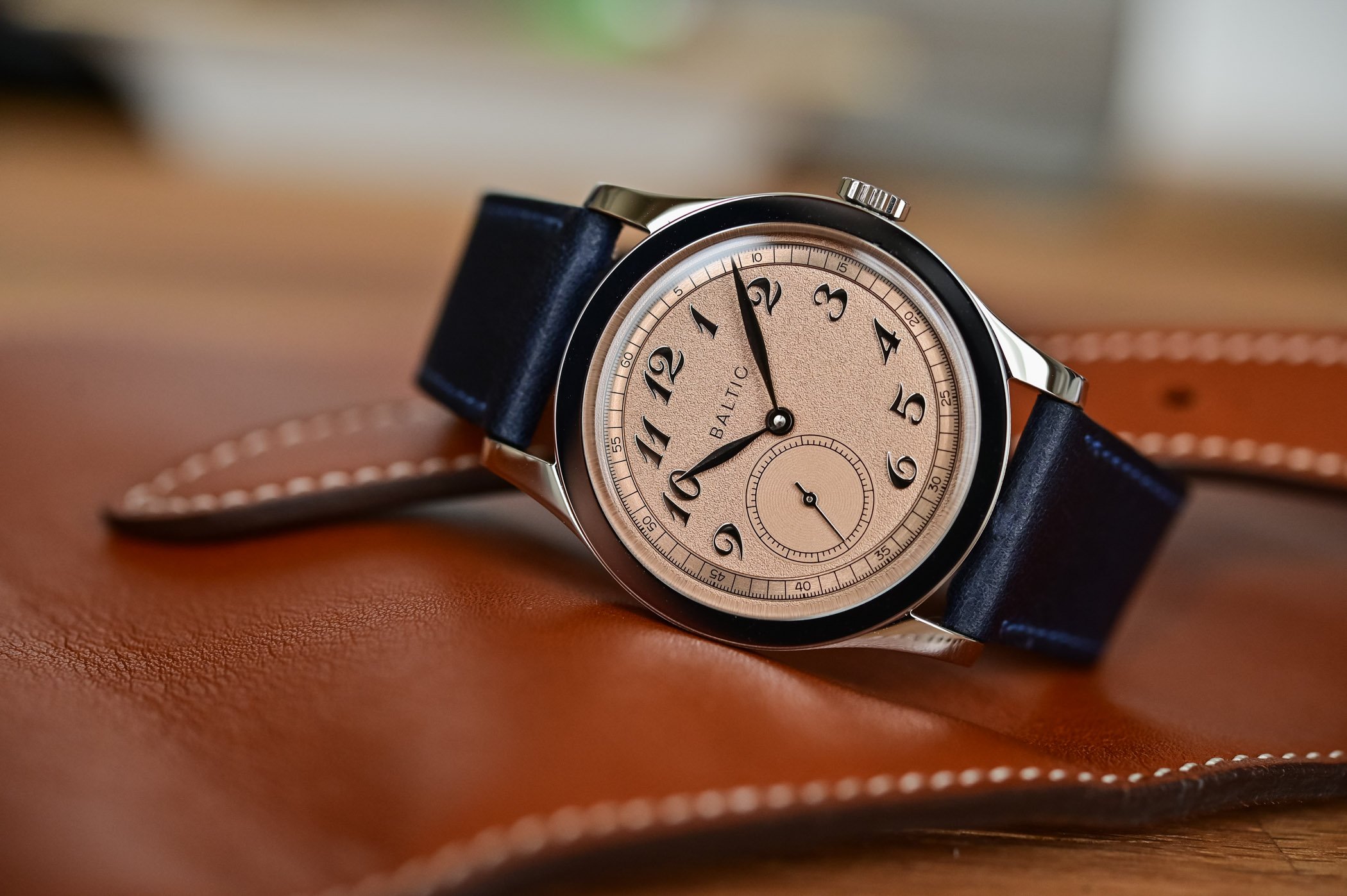 While we can say a lot of things about the year 2021, both in general and in watchmaking, one thing is for certain. It was full of surprises, left, right and centre. While we saw new records being set, an out-of-control grey market boom and iconic watches being discontinued, we also saw relative newcomers doing pretty awesome things. French independent watchmaker Baltic is one such surprise, as its MR01 took the enthusiast's world by storm. Soon after the first batch was sold out and delivered, prices on the secondary market shot up, despite promises of future batches. All the more reason to start the new year by chatting to Etienne Malec, founder of Baltic.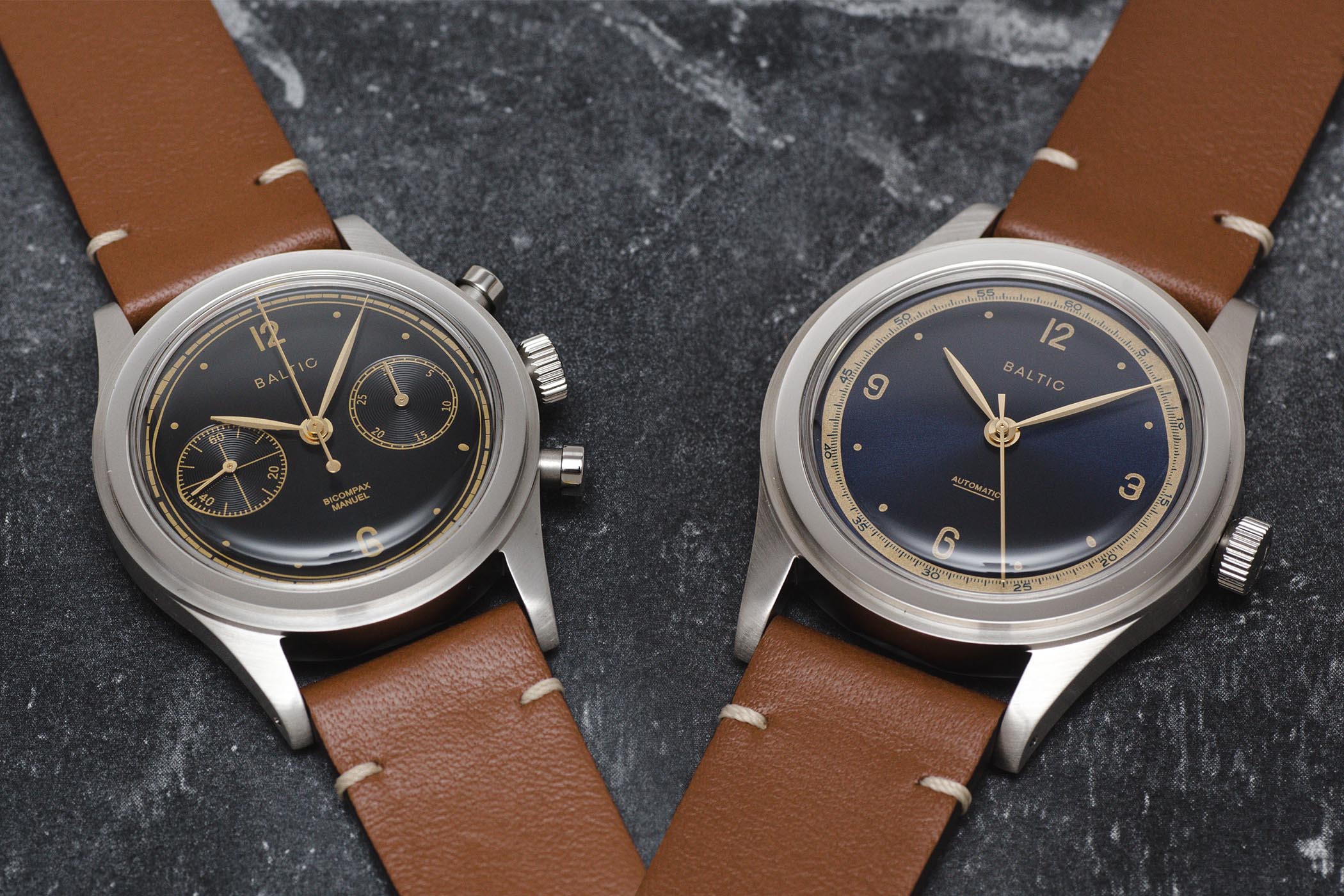 Robin, MONOCHROME Watches – Hi Etienne, thanks for catching up with us on all things Baltic. You've been very busy from what we could see happening in 2021. Can you get us up to speed on the current state of Baltic Watches?
Etienne Malec, founder of Baltic Watches – Well, it has been extremely busy! 2021 was quite a year for us, in fact, the biggest year we had. And 2022 has started even bigger, so with all the projects we have ongoing currently I'm sure this will be a very positive and exciting year again. We have a dense year as well in 2022, with more than 5-7 ongoing projects, including collaborations, new designs and some new ranges of watches. We are still developing our catalogue to reach where we wanted to be when we started: offering different kinds of watches, for every different kind of watch enthusiast, all in a very attainable, appealing package.
Your MR01 collection has been a huge hit, which we kind of expected when we first saw it. How has that been for you?
Unexpected! I'm the kind of person who believes it when it's actually done. Before that I'm always trying to be connected to the ground, not having immense expectations to avoid disappointment. For the MR01, it's a project I have been working on for more than 2 years before the release. I wanted to be able to get proper feedback on the movement, to establish a good relationship based on trust with the Chinese company that does the movement, and to make the perfect watch I wanted with this movement: A classical, thin, 40's inspired dress watch.
Once I got the first final prototypes I TRULY believed in the potential of the watch, but I knew this would be dividing opinions, and it might not be a commercial success in the end. But I believed in it enough to go full power on it and see how it goes. And we were not disappointed! So it is very positive indeed, and we will keep pushing on this model because I feel it deserves it.
The first batch sold out quick, and at one point we saw people asking three to four times the retail price for an MR01 on Chrono24. What's your impression of that?
Well, it's pretty complicated to give you an opinion on this. The watch atmosphere has changed drastically in the last 15 years since I've been in it. It's like the whole world shifted towards the same craziness in regards to collectable things, not just watches.
Before this, people were giving credit only to the biggest brands, now people are much more open-minded and give credit to newcomers too. (Which is positive). But then some people might think that this watch, or another one for that matter, might be the next one to rise. So they attempt to invest in it, flip it and make a quick profit on it. Of course, people were always satisfied to do a small profit on a vintage watch bought a few years back, but now it seems there is no limit, and people try this with everything. Which is a bit silly sometimes… The supply and demand might adjust prices on the pre-owned watch market, which might naturally adjust the value over time. But sometimes you can obviously see that some of them are not naturally increased by the market, but by people trying to make a quick profit. The same goes for cars, art, sneakers, cards etc…
Despite this, it is very positive of course to see that our watches don't lose too much of their value in general and remain on the market for a short time only. (not speaking about the obvious flippers here).
And the last note, we sometimes have people asking us if the Baltic they buy now might rise in value in the coming years. This is of course really not for me to answer, although it shows that some people put their cursors in the wrong direction. Collecting watches must be about watches, not trading.
In retrospect, would the launch of the MR01 be the biggest achievement in Baltic's short but impressive history so far?
I am a firm believer that the biggest achievement is always the next one! And I have some hints that we maybe have a bigger one coming, just maybe. It's only a matter of time.
That sounds intriguing! You've also entered a watch for the 2021 Only Watch collection. How did that project come about? And can we expect something along those lines in the near future?
I've always seen Only Watch as the highlight of horology happening every two years. I never believed we could be taking part one day. I thought this one was open to big names only… but one day I got Luc's phone number through a common friend. We had a long and passionate conversation on the phone and he told me a few days later "Alright, are you ready to be in?".
That was quite a shock. So we did our best to do the best watches we could in the time we had. Luc is now a very dear friend and we often see each other in Paris when he is around. Only Watch is such a positive burst of energy like he is himself. He is a very horizontal character, who doesn't care much about status. He truly believes everyone deserves their chance, no matter who you are or how big you are. I have an immense amount of respect for who Luc is, and for what he has done by remaining a simple, humble man. Kudos to him!
And to answer your second question, yes, OnlyWatch has opened doors for us and has given us new ideas that we want to work on. We have some things in mind but for now, it's too early to tell you more about it.
What has been the biggest challenge in your adventure with Baltic, and has that changed with the ongoing pandemic?
The biggest challenge for us is to stay visible and to keep doing our best to bring watches to our community. We have a lot of ideas, but are these coherent with our DNA? This question is redundant and it's a challenge to be coherent in the long run. The pandemic hasn't changed much for us in the end, because our business model is mainly focused on digital.
Would you say the pandemic has helped you in any possible way over the past two years?
Maybe, maybe not! It's hard to say for sure. I would say that it has changed people's minds quicker about buying things on the web and especially watches. So this has helped us for sure. Despite that, it has raised the global uncertainty and decreased some people's buying power, which might not help in the long end.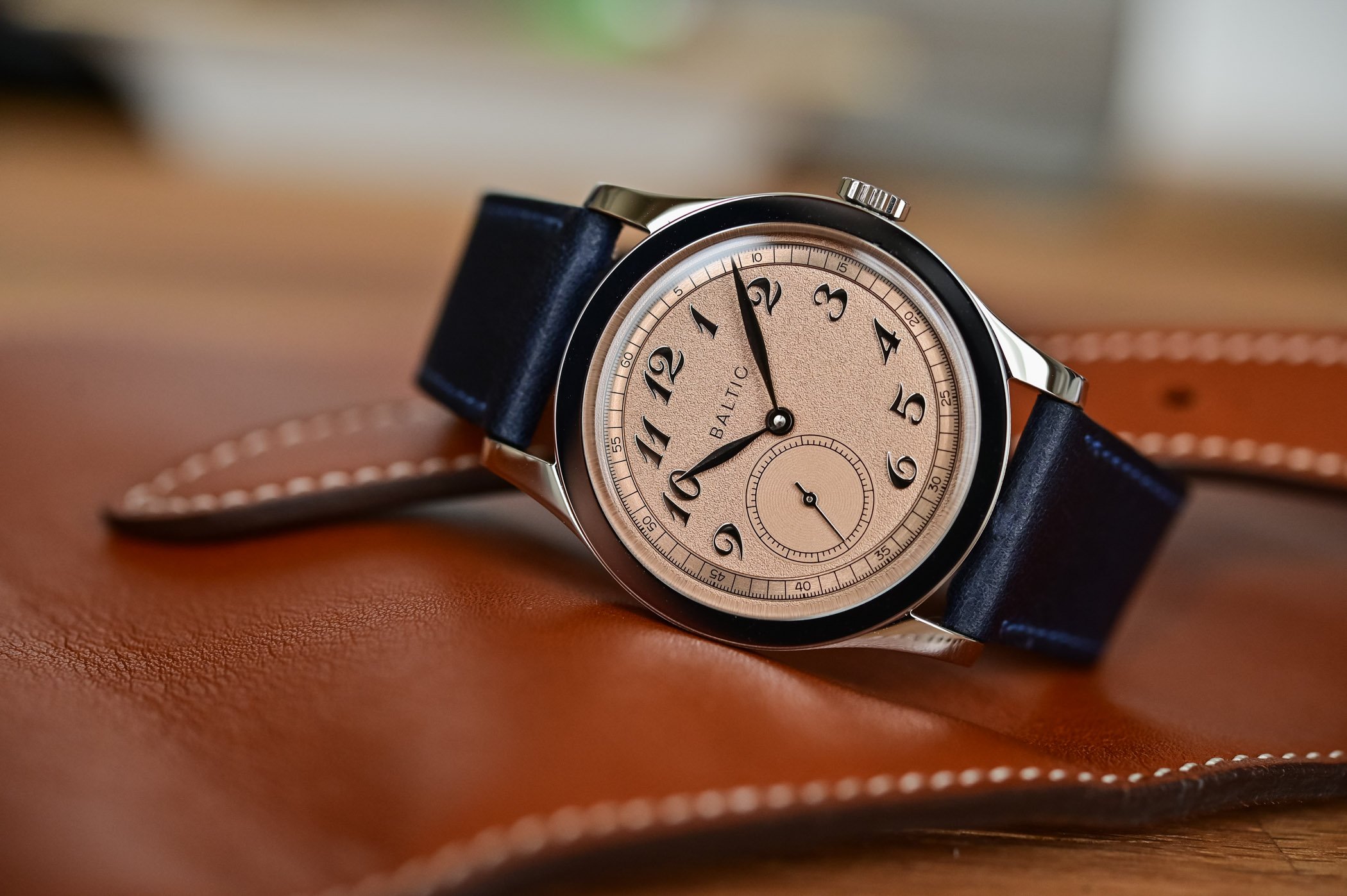 You've already hinted at a couple of things, but looking ahead, what's next in the story of Baltic? Which direction would you like to see the company develop towards?
For the future, I really hope that we will succeed in coherently sustaining our development by having a wider catalogue and therefore touch a broader audience. Also, step by step, I'd like to internalize some competencies to be less dependent and finally, we have a huge project to come in a few years. I feel this might be well received by the watch community.
For more information, please visit Baltic-Watches.com
https://monochrome-watches.com/talking-to-etienne-malec-founder-of-baltic-on-the-successful-mr01-only-watch-the-pandemic-and-more/