Sarpaneva Korona K0 – the Ruler of Water
It's already two years ago since Stepan Sarpaneva showed his prototype dive watch for the first time. It was at Baselworld 2010 and in the mean time he has perfected the watch, called Korona K0 – the Ruler of Water.
Sarpaneva created a new crown and moved it from the 3 o'clock position (on the prototype) to the 4 o'clock position. And now he is ready to officially launch his new dive watch. And as we have come to know Sarpaneva, he does it in style. Check out the new Korona K0 and the cool comic-story-press-release!
Before I 'digitally' shut up and give the floor to Sarpaneva's comic-story-press-release, I'd like to share some specifications of the watch and some first impressions.
The Korona K0 is a true dive watch, made entirely according to the ISO specifications for dive watches. A unique feature is that the dive time ring is integrated in the movement and can be operated by the crown. This makes it possible that all functions are operated by one crown. Sarpaneva made three version: Korona K0 (stainless steel as pictured above), Korona K0 Two-Tone and Korona K0 DLC Black (both pictured below).
Like all Sarpaneva watches, the new Korona K0 is handcrafted at Sarpaneva's workshop in Helsinki. And like all Sarpaneva watches, the new Korona K0 is also very limited in availability. My own Korona K1 was the last of 10 ever made of this model. So if you like this watch, do not wait too long. Sarpaneva won't say how many he will make, however like engraved on the case back, it is one of a few. Better take that serious.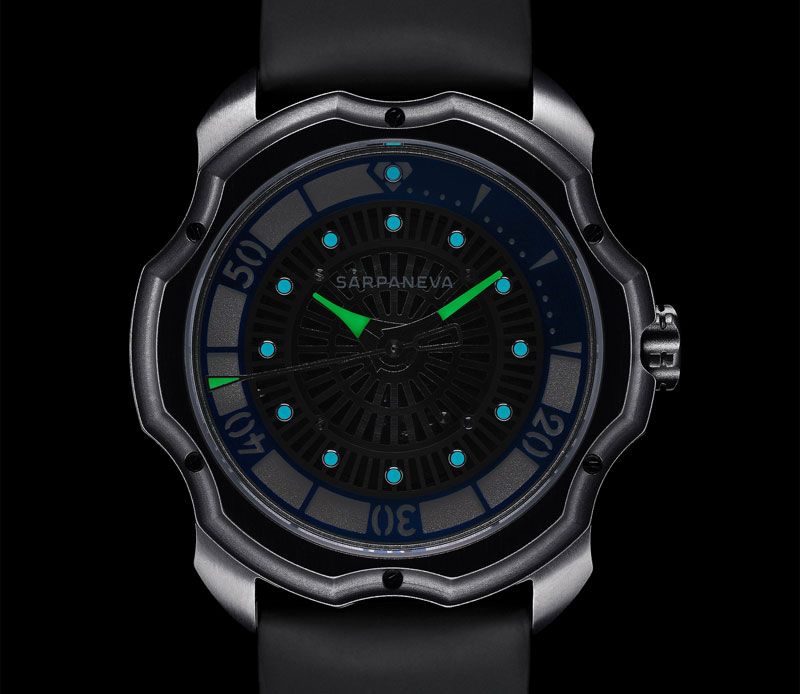 Another feature, also according to the ISO dive watch specifications, is the use of Superluminova indexes.
The Korona K0 is 46 mm in diameter and 11.2 mm in height. While it might sound like a rather big watch, I was pleased to see it wears very comfortable and not as big as other watches with these dimensions. This is mainly due to the short lugs that keep the strap close to the case and give the watch a smaller feeling. Another thing that is responsible for the smaller feeling, is the fact the height is just 11.2 mm! Considering the watch is tested to go as deep as 300 meter and because of that it needs a 2.5 mm thick sapphire crystal (with anti-reflective coating on the inside), the Korona K0's thickness is quite impressive.
Now without further ado… the cool comic-press-release.
Finland, the land of thousand lakes, is actually counted to be a land of 188 000 lakes. There is a lake for every 29 Finns. In that sense, it's no surprise that Finns also share thousands of tales about the unknown underwater.
Sarpaneva Korona K0 is inspired by a legend of a smith, whose daughters were pulled deep down into the murky mansions of a lecherous underwater creature Näkki. Anxious to save his daughters, the smith wrought himself a unique underwater instrument that told him the very limits of his life and the precise moment of his death, for it was the Ruler of Water.
Stepan Sarpaneva decided to bring the tale to life.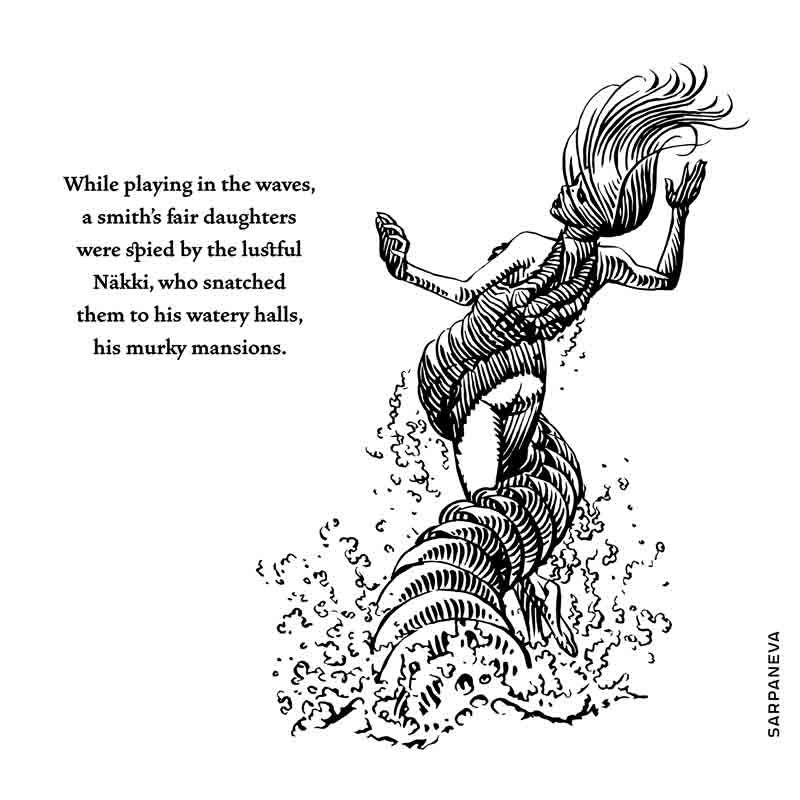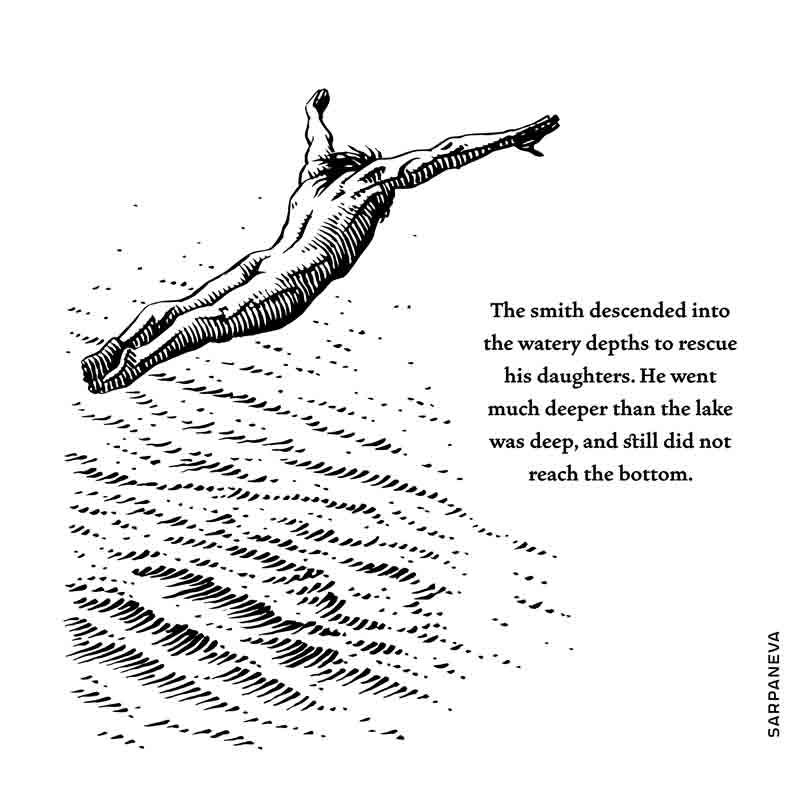 Specifications:
Movement: Modified Soprod A10 calibre, 28,800 vibrations per hour (4 Hz), automatic winding, 25 jewels, 42-hour power reserve, Rhodium-plated, perlage finishing.
The movement's mainplate is modified to incorporate the diver's timer ring. The timer ring (uni-directional) is manually adjustable by the first crown position.
Case: Stainless Steel, 46 mm in diameter, 11.2 mm thick, 2.5 mm thick sapphire crystal with multi anti-reflection coating on the inside, screw down crown, water-resistant to 300 meters.
For more information, visit Sarpaneva's website.
https://monochrome-watches.com/sarpaneva-korona-k0-the-ruler-of-water/