Recap
12 Dates That Marked the Watch Industry in 2020
12 events to understand why 2020 has been an 'annus horribilis' for the industry.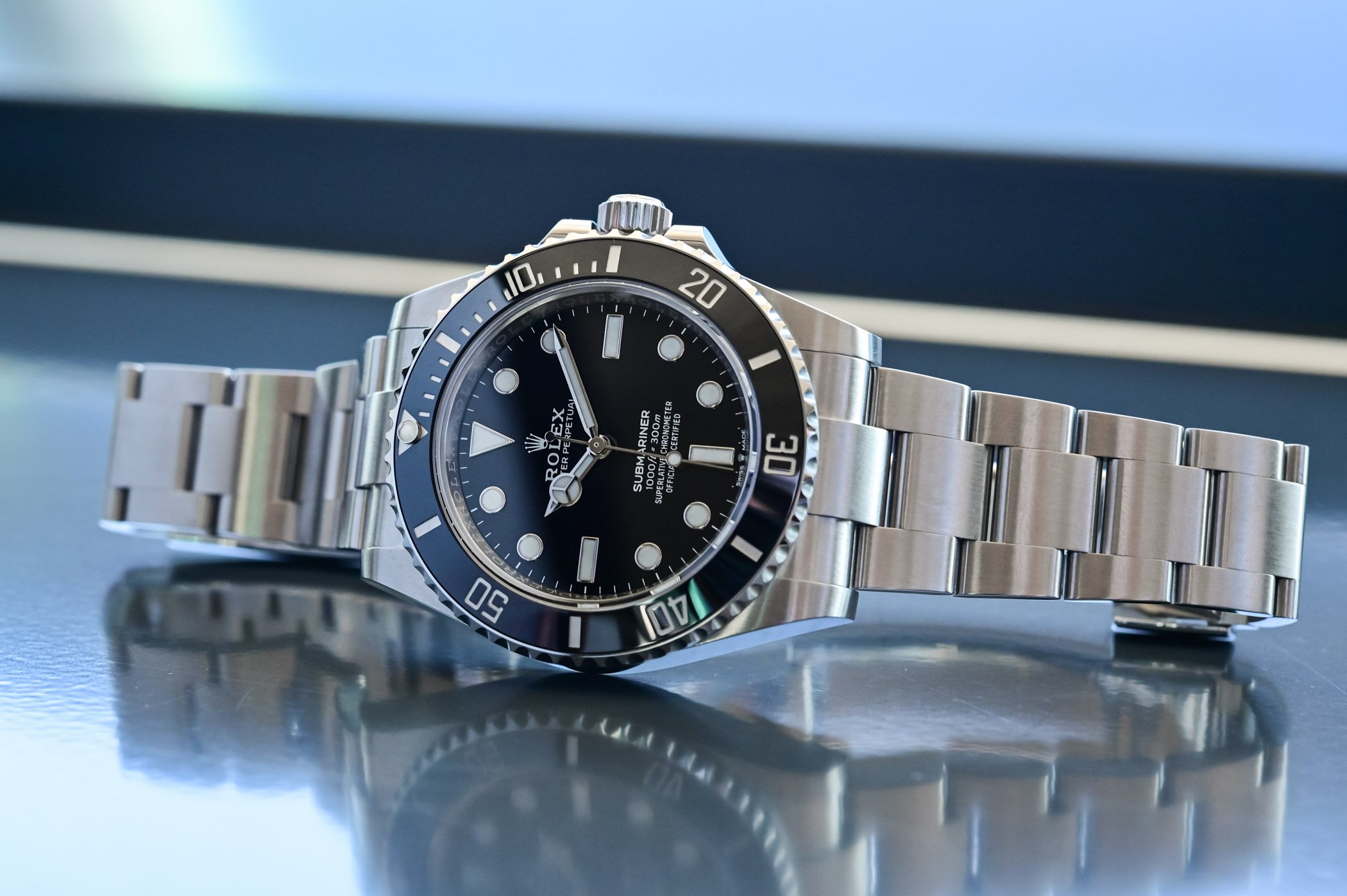 2020 will be remembered as a traumatic year and a turning point. The COVID-19 pandemic has been a world changer. As far as luxury watches are concerned, the outbreak of coronavirus has shaken fundamental aspects of the industry. Undeniably, it has been and still is an annus horribilis, with Swiss Watch exports plunging by 28.3% over the first nine months of the year. But 2020 will also be remembered as a catalyst for monumental changes for the industry: increased polarization, acceleration of digitisation, disruption of the tradeshow landscape, reshoring to China… We have picked 12 dates that in effect or symbolically explain some of the most striking evolutions and trends for the watch industry.
13 January 2020 – the timely LVMH Dubai watch week
Before the coronavirus pandemic spread around the world and hit the watch industry, LVMH Maisons Bvlgari, Hublot, TAG Heuer and Zenith hosted the LVMH Watch Week, from 13-15 January in Dubai. The event provided a timely opportunity for LVMH brands to showcase their new creations and the strategy of the group's watchmaking division to retailers and journalists from across the world.
27 February 2020 – Watches & Wonders and Baselworld cancelled/postponed
The world's two major international watch fairs joined the growing list of events cancelled, postponed or relocated across the globe because of the COVID-19 pandemic. On 27 February,  Watches & Wonders 2020, the new version of the Geneva-based watch fair (previously named SIHH) announced the cancellation of its 2020 edition. The following day, Baselworld officially postponed its event to January 2021 – which we now know won't happen at all.
20 March 2020 – Switzerland enters confinement
Naturally, Switzerland was not the first country to take such decisions, and consumer consumption had already collapsed in many areas with tangible effects on the watch industry. But as the Swiss government locked down the nation, most of the watch manufacturers decided to shut down. Majors brands like Rolex, Patek Philippe, Audemars Piguet, Hublot or TAG Heuer closed production sites for several weeks. More than that, the entire supply chain was disrupted with suppliers closed too. Swiss watch exports for April 2020 would be down by a staggering 81.3%.
26 March 2020 – China ban on International passenger flights
Worried that overseas travellers might trigger a second wave of coronavirus infections, China announced the suspension of practically all entries to the country, with almost all international flights cancelled. This announcement is just one of a long list that has all but wiped out the travel retail industry… and a bounce back is unlikely to happen for months.
Over the past years, Chinese consumers have spent a growing proportion of their luxury budget at home, a trend that has been encouraged by government policies. As both overseas travel and daigou activities are greatly affected, the COVID-19 pandemic is accelerating this re-shoring of luxury consumption in domestic China. As a consequence, Mainland China has become the number one destination for Swiss watch exports, which increased by 10.6% over the first nine months of 2020, while exports were collapsing in all other major markets.
14 April 2020 – Rolex, Patek Philippe, Chopard and Chanel leave Baselworld
Trade shows, and in particular Baselworld, have been under pressure for years. Swatch Group, Breitling and Seiko were some of the major exhibitors to leave the event over the past few months. When five industry heavyweights (Patek Philippe, Rolex, Tudor, Chopard and Chanel) announced their collective decision to 'pull out of Baselworld' and to join forces with FHH, the organisers of Watches & Wonders Geneva, they probably put the final nail into the coffin of the Basel fair. A few days later, LVMH brands also announced leaving Baselworld.
25 May 2020 – Digital Watches & Wonders
Although COVID-19 forced the FHH to cancel the physical edition of Watches & Wonders 2020, the foundation reacted by transforming it into an online presentation. Thirty participating brands, including Richemont's IWC, Vacheron Constantin, Piaget, A Lange & Söhne, Panerai or Jaeger-LeCoultre, presented their novelties on that occasion.
18 June 2020 – Swatch Group reshuffles its management team
During this challenging situation, Swatch Group announced major changes in its management team and appointments at the head of Longines, Tissot, Rado, Hamilton, Certina and Union. All appointments were internal promotions with managers who have worked at the Group for many years. This management reshuffle is also a generational change, with two industry veterans – Walter von Kaenel at Longines and Francois Thiebaud at Tissot – replaced respectively by Matthias Breschan and Sylvain Dolla.
A few days before, Frédéric Arnault had been appointed CEO of TAG Heuer (4 June 2020). Frédéric Arnault, 25 years old, is the fourth child of Bernard Arnault, Chairman and Chief Executive of luxury giant LVMH. His appointment as the head of TAG Heuer in the middle of the global crisis is a sign of the involvement of the Arnault family in LVMH watch operations.
15 July 2020 – Comco lifts ban on ETA deliveries
COMCO, the Swiss Competition Commission, announced that ETA (Swatch Group's movement manufacturer) would now be free to deliver movements to third parties with no obligations or restrictions. In December 2019, the regulator had issued an unexpected decision preventing Swatch from delivering to clients at its own discretion. Criticised by many at the time, this provisional measure meant that ETA had to stop supplying movements to third parties (except for small and mid-size watch companies) making supply difficult for many brands… This is over, and this (hopefully) final decision may have put an end to a 15-year long saga opposing Swatch Group and COMCO.
26 August 2020 – Geneva Watch days
Following the cancellation of Baselworld and Watches & Wonders, a group of brands, spearheaded by Bvlgari's CEO Jean-Christophe Babin, got together to host Geneva Watch Days 2000. Geneva Watch Days ended up being held in late August 2020. This was one of the very few multi-brand watch events of the year, with seventeen brands showcasing their novelties in the "capital of luxury watchmaking". It was also the occasion to inaugurate an original concept and format with a self-managed, decentralised multi-brand event.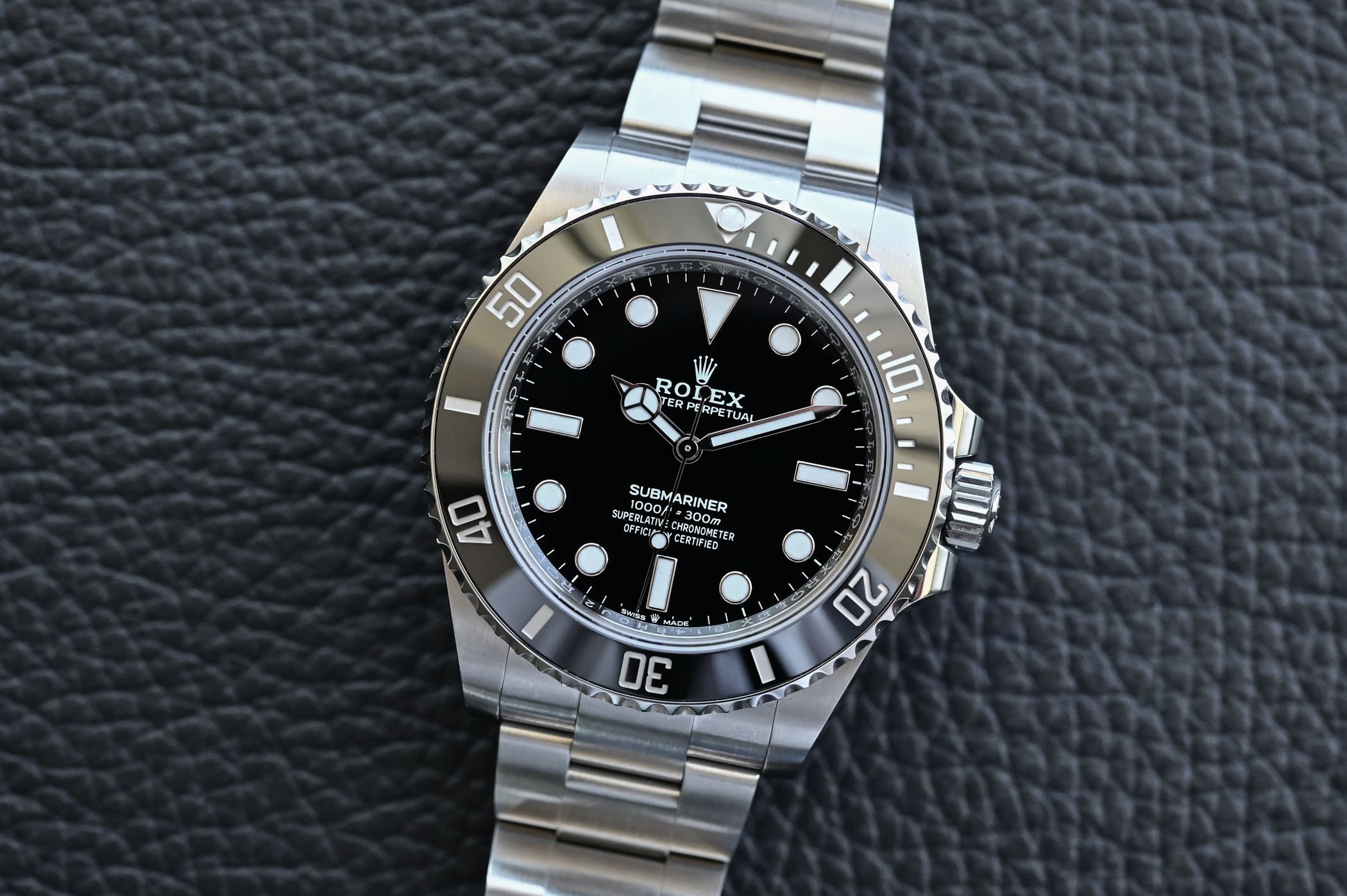 1 September 2020 – new Rolex collections
The introduction of Rolex novelties remains a key date in the year. Like it or not, "The Crown" is the undisputed leader of the watch industry and one of the most widely known names in luxury. Early September, the brand launched several novelties including a revamped Submariner collection.
This attention illustrates the trend for an increased polarization of the market. Because of their scale and power, the largest and most successful brands account for an even larger part of the business. Rolex is one of those rare companies that seem to be immune to the COVID-19 pandemic emerging stronger than ever. Brands such as Rolex, Patek Philippe or Audemars Piguet have again gained ground during the pandemic… 
9 September 2020 – Watches & Wonders Shanghai
The organisation of a digital Watches & Wonders late April was debated with several brands, mostly from the same group Richemont, releasing their novelties the same day. In September, Watches & Wonders travelled to China in Shanghai and then to Sanya. This was a timely opportunity for the exhibiting brands to present their major releases for the year, including some new revelations, physically in the dynamic domestic Chinese market.
28 October 2020 – Further measures to contain the pandemic in Switzerland
The Swiss Federal Council agreed on a further series of national measures to combat the rapid spread of the coronavirus. This is one of the numerous measures illustrating the new surge of cases in Europe. Following lockdown in spring, the industry seemed to be on the road to recovery. The statistics released by the FHS (Federation of the Swiss Watch Industry) indicate an improvement of the situation over the past months helped by Chinese demand. The new round of lockdowns signals that the pandemic is not over and that we'll have to deal with uncertain times for quite a while…
https://monochrome-watches.com/recap-12-dates-that-marked-the-watch-industry-in-2020/