Recommended Reading
Thierry Stern On Why Patek is Stopping the 5711 and that "There will be a Farewell-Series of the Nautilus 5711"
Patek's most sought-after model will be stopped... but why?
Most readers of MONOCHROME are well aware that Patek Philippe's most desirable (sought-after) model, the classic time-and-date stainless steel Nautilus 5711, will be discontinued in a few months. While the brand didn't officially communicate anything on this topic yet (it was known through the indiscretion of a retailer), Patek's President Thierry Stern has decided to clarify this situation by giving his official statement regarding the discontinuation of the 5711 in an interview with Swiss newspaper Neuen Zürcher Zeitung. But there's more to the conversation than just that, as he also shares a few ideas of what to expect for the future of the Nautilus… because the luxury sports watch isn't dead, far from that. 
Thierry Stern on speculators "I can't fight that anyway"
In the interview, Mr Stern (President of the company) first explains why Patek Philippe decided to stop the production of its star model, the 5711. For the record, this specific model is one of the most sought-after watches on the market, with waiting lists of more than 10 years at retailers and, despite a retail price of about CHF 28,000, the second-hand prices have skyrocketed to over CHF 100,000 recently. This situation was, from a brand perspective, not the easiest to handle. As such, Stern indicates that he didn't "want a single model to suddenly make up 50% or more of our collection and dominate Patek's image". Despite a comprehensive collection of haute horlogerie pieces with impressive complications, many watch enthusiasts see the Nautilus as the representation of what Patek stands for. And of course, that doesn't reflect the reality of the entire collection.
The second reason given by Mr Stern concerns the value of the watch. "It's not enough to make the most beautiful watches in the world. I also have to make sure that they retain their value, and rarity is one of the keys to that. For the customers who invest in Patek, that's important." And here, Stern certainly differentiates the second-hand price from the intrinsic value of the watch. But Thierry Stern is also pretty clear on this speculation, stating that "(he) can't fight that anyway. Just look at what has happened now. Since our decision became known, the grey market prices for the Nautilus have risen even further".
Stern also addresses the issue of people already registered on waiting lists. Sadly, "some will go away empty-handed. We are still delivering some 5711s, but we are not talking about thousands of watches," adding to that the fact that although the Nautilus 5711 is still being produced as we talk, "soon it will be over". Sadly, for those registered on waiting lists recently the chances that you'll be able to get a 5711 are very, very low.
Thierry Stern on the future of the watch "There will therefore be a farewell-series of the 5711"
But Mr Stern doesn't end the conversation here. He's also talking about the future. "You don't let a model like this expire without having something new up your sleeve. But I won't talk about that until we launch the watch," he says to Neuen Zürcher Zeitung. As such, the Nautilus 5711 will be replaced by something. What, we don't know yet. But, even more important, Stern also points out that Patek Philippe will "like to say goodbye to special watch models with a little surprise. There will therefore be a farewell-series of the 5711, which will be a little different. These watches will be produced soon and will be launched this year," adding to that the fact that "this will be another nightmare in terms of demand".
The interview continues on the topic of stainless steel: "I don't want us to have more than a third steel watches. The steel Nautilus makes up a big part of that quota, and I don't like that," adding to the discussion that if Patek is "very interested in new materials when it comes to making our movements smaller, thinner or more accurate" the same doesn't apply to the case of the watches: "We had to work very hard to get into the gold and platinum league, and that's where we should stay." Years ago, his father told him to, "leave these materials (carbon and titanium) to Hublot and the others, they do a good job". So, if nothing is clear about the next Nautilus to be released, it sounds pretty clear that precious metals will definitely be an option to consider.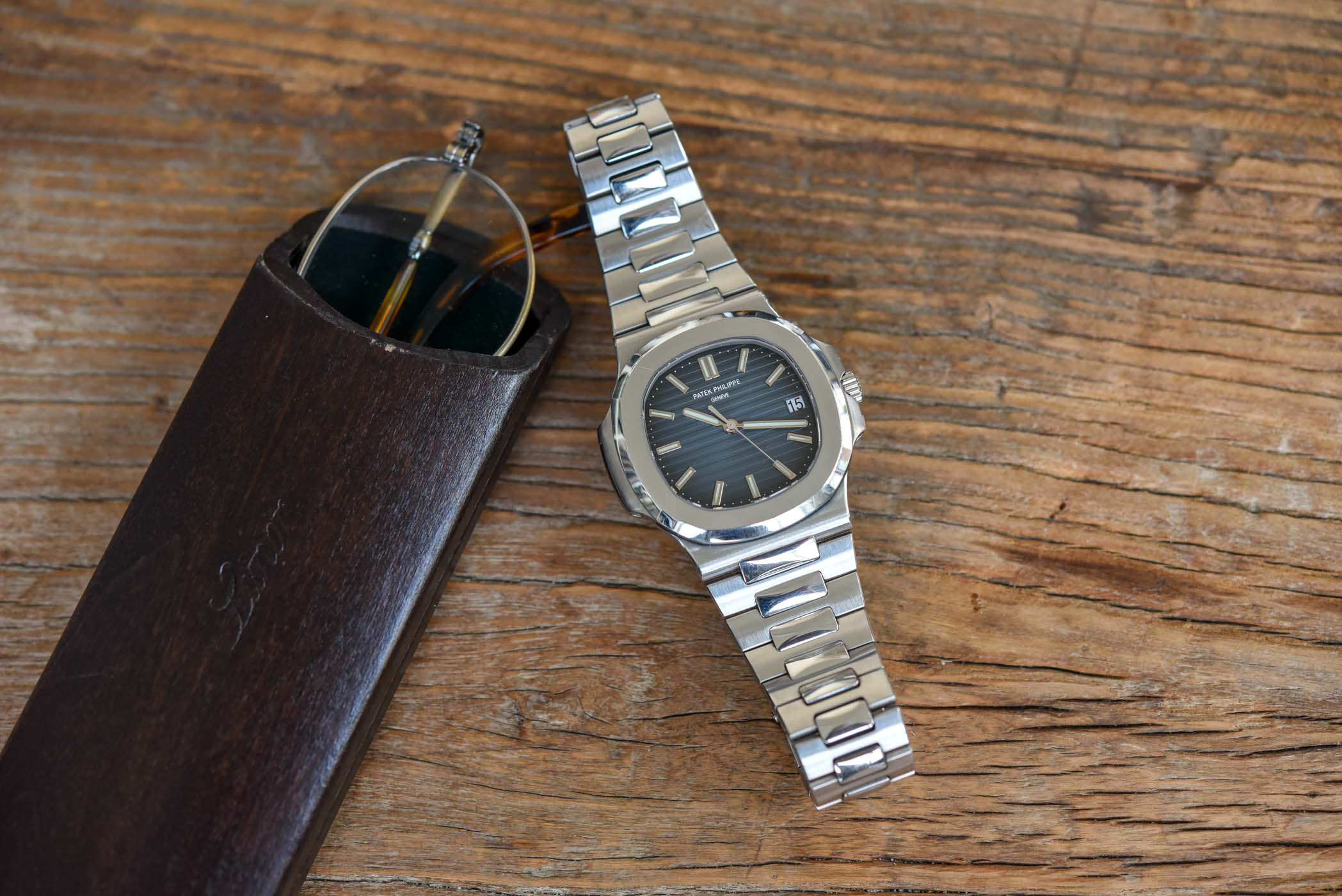 You can read the full interview now at www.nzz.ch here.
https://monochrome-watches.com/must-read-thierry-stern-on-why-stopping-the-patek-philippe-nautilus-5711/