Industry News
Jacob & Co Doubles Revenue in 2 Years And Continues Its Expansion
The trend for ultra-luxury is stronger than ever…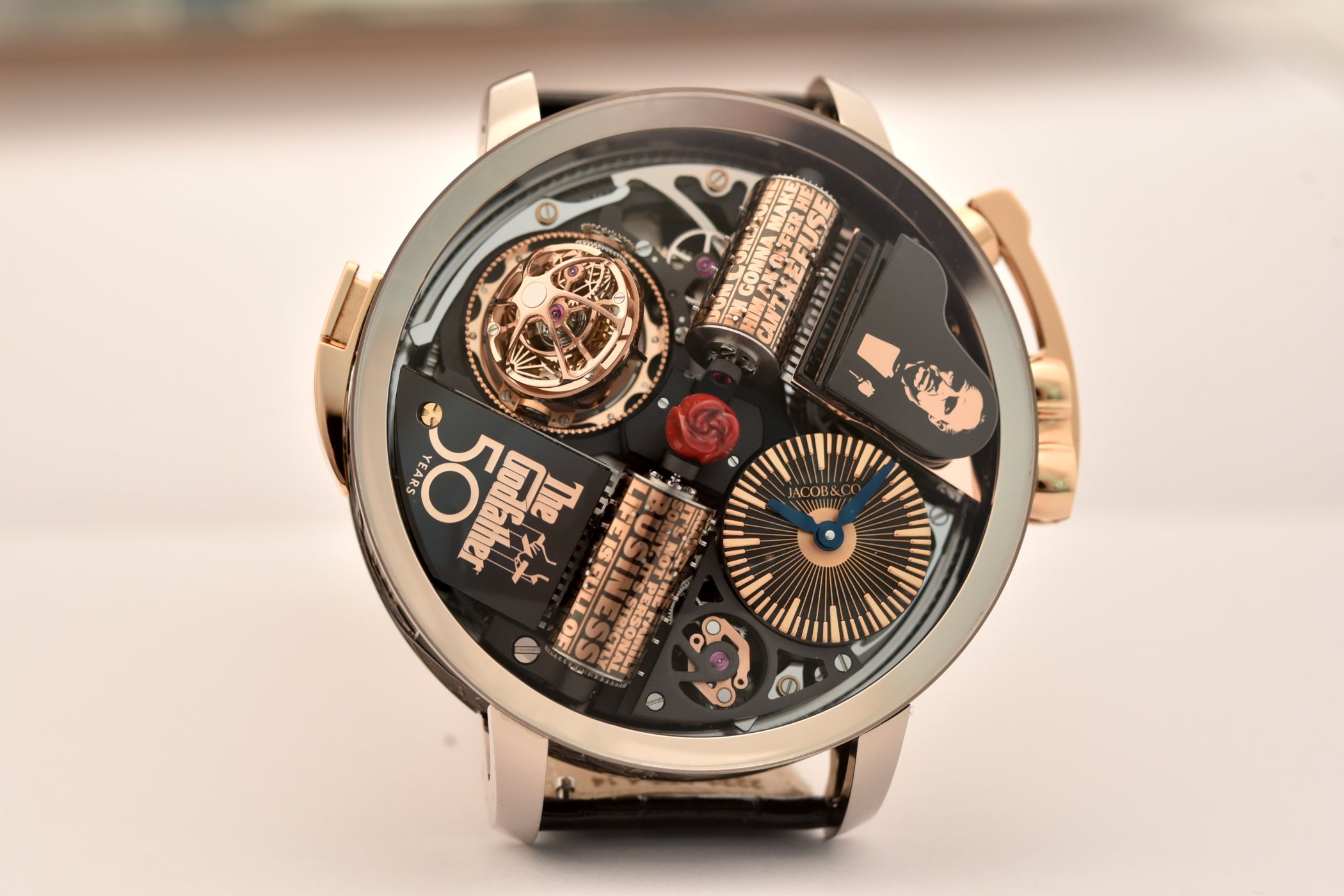 Known for creating some of the most striking high-complication watches and for its disruptive design, Jacob & Co communicated for the first time its financial results. According to the company, the revenue growth was +132% from 2020 to 2022. From $81 million in 2020 to $137 million the following year, revenue reached $188 million in 2022 confirming the brand's position as an important actor in the ultra-luxury industry.
According to the brand, revenues for this period were driven by strong demand for luxury watches. In an interview with MONOCHROME last year, the split in revenue was estimated at about 80% for watches and 20% for jewellery. As of Q4 2022, the number of Bugatti Chiron timepieces sold (base price US$ 280,000 – a special collaboration between Bugatti and Jacob & Co.) surpassed 200 units. The Opera Godfather (base price US$ 350,000), a timepiece inspired by and designed as a personal tribute to The Godfather movie, has sold 110 times.
However, over the past two years, Jacob & Co has seen an increase both in demand and in sales for less expensive models and daily wear watches such as the Epic X collection. "We see attractive opportunities in the US as we further develop our lower-end timepieces, with substantial growth happening in 2024 and 2025," comments CEO Benjamin Arabov.
If the US remains a strong anchor market, the brand is expanding its international presence and mentions the importance of markets such as Dubai, Mexico as well as the expansion into key markets such as Saudi Arabia, Hong Kong, Thailand and Kuwait. The brand is also expanding its retail presence. Jacob & Co is planning to open another 13 boutiques and shop-in-shops in 2023, bringing the total number of their boutiques and Shop-in-Shops to 94 in 34 countries.
2022 also marked Jacob & Co's entry into luxury real estate with the construction and commercialization of the world's highest residential, the Burj Binghatti Jacob & Co Residences in Dubai's Business Bay in partnership with Emirati property developer Binghatti.
Founded in 1986 in New York by Jacob Arabo who is currently the Chairman of the company, Jacob & co has been helmed for the past two years by his son Benjamin Arabov as CEO. Jacob & Co will be presenting its newest creations during the Geneva watch week from 27 March to 2 April 2023.
For more information, please visit www.jacobandco.com.
https://monochrome-watches.com/jacob-co-doubles-revenue-in-2-years-and-continues-its-expansion/