Interview
In conversation with Edouard Meylan, CEO of H. Moser & Cie.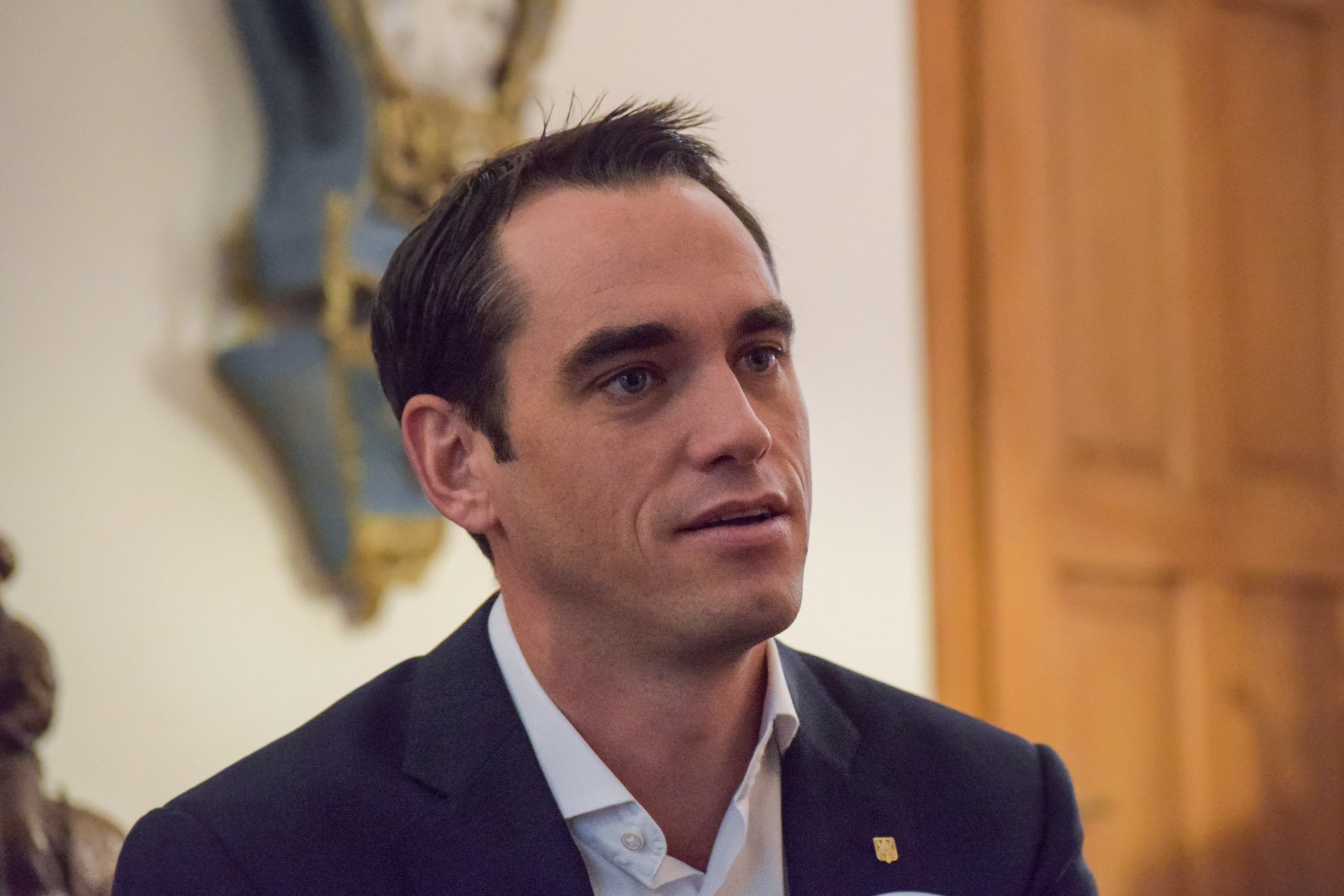 On the occasion of the launch of H. Moser & Cie. X Bucherer Blue Editions in Schaffhausen, we had the opportunity to sit down with Edouard Meylan, the brand CEO. The Meylan family-owned company makes about 1,500 watches per year with Moser and manufactures over 50,000 hairsprings/assortments per year with Precision Engineering AG (for H. Moser & Cie. and for third-parties). It was time for us to sit and talk with Edouard and to have answers to certain questions we had about the brand, its unique communication strategy and its products.
How were Moser's Bucherer Blue Editions born?
We have been working with Bucherer since 2006. We started with just one point of sales, then through their entire network in 2010. The decision was taken to stop retailing Moser in a few points of sales to focus on where it really made sense: Switzerland, Austria and Paris. We are now in the process of reintroducing the brand to Bucherer's stores in Germany and in the UK given the positive trend with Moser and the demand for our timepieces
I like to think that somehow we have been precursors for Bucherer's blue editions. We always have an array of special editions or unique pieces in the pipeline. In 2015, we had the white gold Venturer with a 'smoked' blue dial that we were planning to show to selected partners to find out how it would be received. When we presented it to the Bucherer team, they were so enthusiastic that they asked to get it in exclusivity. A few months later, as Bucherer started their Blue Editions, this Venturer became part of this collection. So somehow, we might have played a role in the birth of these exclusive Blue Editions.
18 months ago, Bucherer suggested that we should offer something for ladies. Something different, in steel. That's how the project started for the new Moser Bucherer Blue Editions. We also wanted to expand our Heritage collection. We launched this collection with a dual-cover perpetual calendar priced at EUR 250,000. The Heritage Tourbillon and Moon were next. The next step was to design a three-hander with central seconds. I don't think that a gold version with an enamel dial would have been the right option. We wanted something that would be more 'Moser', a mix between modernity and tradition, with a fumé dial but with the Arabic numerals from historic Moser watches and with a fluted caseband.
Although it is a blue edition, we thought we should have a grey dial, but we worked on the movement with the blue rotor, the blue balance wheel and cock and the blue lining for the strap.
For the ladies' watch, we often get comments that ladies love our timepieces even though sometimes these might be a bit large for them. Designing a ladies' watch is not an easy task. But it was time to do it. We thought it had to be sober and elegant with a lot of attention to details.
Back to the Heritage three-hander, is this watch destined to become part of the Moser collection?
Why not? We will see how it is received. Today, it is exclusive for Bucherer in this version. For Moser entry-level prices we only have the Pioneer in steel (as a non-limited edition). I think the Heritage complements the Pioneer, being radically different. The Pioneer is really modern. Both watches retail for the same price but attract different clients.
What defines Moser watches?
Moser has a 190-year history but at the same time, it was reborn in 2002 (and officially in 2005). From this second birth, I think we are now reaching maturity. We are proud of the road so far. Without this 'rebel' side of Moser, we would not be where we are now. We have a long-lasting tradition, a rich history but we want to bring something creative, different and modern in everything we do, whether for product or marketing. It is really important that these go hand in hand. Sometimes, it is a bit controversial, but this is Moser.
How important is independence?
Well, this is really important, from a capitalistic and manufacturing perspective. But you are always dependent on someone. We are independent as a brand but we are happy to be dependent on partners like Bucherer. We are a small company and it is an honour to work with the largest retailer in the world. I believe this is possible because Bucherer is also an independent family-owned company and we share the same values. This is really important for me. We could not do what we are doing without such partners.
What is the future of watch fairs?
I understand the decision of some brands. Every brand raises this same question every year. Does it make sense to attend watch fairs? For Moser, it represents over 20% of our marketing budget. There is a lot we could do with this. In the end, it's all a matter of return on investment. Some of the largest brands do not need retailers. They have their own boutiques and have sufficient budget to organize events in every country. For us it is different. We still need to grow our network. In this respect, we need opportunities to meet retailers easily. It is not that easy to travel the world to meet every retailer. In this respect, watch fairs are interesting platforms. The same goes for media. I am really happy that press conferences will be organized again this year for the brands of the Carré des Horlogers at SIHH.
For Basel, this is a smaller investment but with significant returns. Our collaboration with other brands, in a venue next to Baselworld, is excellent. We manage everything ourselves and costs are under control. We need a bit more space and there will be one brand less in our group, but we will be there again and I hope for many years to come.
What is your take on the Swiss Made debate, a few months after your 'Make Swiss Made Great Again' initiative?
(Editor's note, in 2017, H. Moser snubbed the Swiss Made legislation and produced the Swiss Mad watch, with a case made from cheese)
The fact that it generated a debate and opened the eyes of many people on Swiss Made was significant. This is what we wanted. We knew it would be difficult to change the legislation but to get clients to understand what is at stake and that there is more transparency is already a 'small victory'. I think this is just the beginning. The luxury industry, the watch industry need transparency. We need to create labels. The Geneva Seal is not sufficient because it is linked to a specific area of production. We cannot create a Schaffhausen Seal. We need as many brands as possible to be involved. We could think of a Swiss Made label at different levels.
What is the greatest challenge for Moser?
The distribution. This is why our partnership with Bucherer is so important. Today we manufacture between1,200 to 1,500 watches per year. Our ambition is to reach 3,000 watches per year. We cannot do this with our current network. We need to expand our retailer network and this is not easy. It is highly competitive, the law of the jungle prevails.
Do you work directly with retailers or through distributors?
It depends. We have distributors in Japan or in Italy. We have our own distribution in Hong Kong and Dubai. The idea is to do the same in the US, to be closer to the retailers and end-consumer. With a production of 1,500 watches per year, we manage to know and communicate with most of our customers, to create a true relationship. This is true luxury. Luxury is not just about products. Today people expect more: a relationship and service. I believe this is what we have managed to create so far, with our team. We are convinced we have to continue along this path.
https://monochrome-watches.com/in-conversation-with-edouard-meylan-ceo-of-h-moser-cie/