Give-away: win a Seiko Discus Burger!
Wanna win a Seiko Discus Burger? Yes you read it right! Monochrome celebrates its 5 years and 5 months anniversary and you get to win a gorgeous Seiko Discus Burger.
Last January my weblog Monochrome existed 5 years, but due to an incredibly busy schedule before the SIHH I had no time to organize something to celebrate 5 years of Monochrome. So I decided to waited to celebrate 5 years and 5 months. In the mean time Max Busser and Stephen Hallock of MB&F offered to sponsor this give-away in celebration of Monochrome. How could I resist such an offer 🙂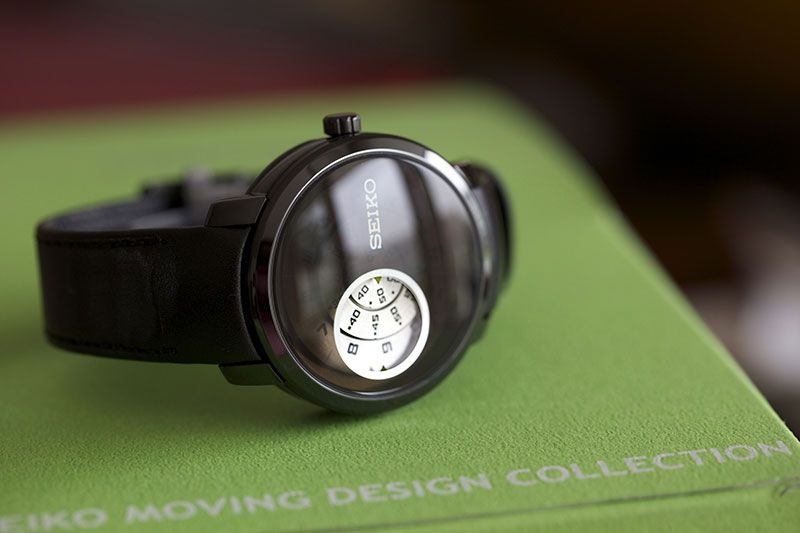 The Seiko Discus Burger, or ref SCBS007, is part of the Seiko Moving Design Collection, launched in August 2007. The official name is Seiko Discus, however several Japanese websites nicknamed it Discus Burger and pretty soon this name was adopted for this remarkable watch.
When talking to Max Busser about the Seiko Discus, he told me that he immediately bought this watch when he first saw it. He said there is an attitude with this timepiece, which he likes. I fully agree; this is a Seiko that has serious wrist-presence and is a great piece of design. And that is why I think the Seiko Discus makes the perfect give-away, because it is sponsored by MB&F.
The case is made of stainless steel with a PVD coating and it measures 41mm in diameter. Inside ticks Seiko caliber 6R15B, a movement that has proven to be a robust one and that has been used in the Seiko divers range.
Of course you have to do something to win the Seiko. Let's see if it isn't too much trouble 😉
Subscribe to the Monochrome newsletter to receive the newest posts in your mailbox
Become a fan of Monochrome on Facebook
Become a fan of MB&F on Facebook
All people who have complied to all three conditions will enter the random drawing and one person will win the Seiko Discus Burger!
The drawing will be on Wednesday June 8 at 12:00 o'clock C.E.T. (= GMT+2 due to the DST). Stay tuned 🙂
A huge thanx to Max and Steve of MB&F for making this give-away possible.
Last but not least I want to thank you and all other visitors of Monochrome. I hope to share my passion for beautiful timepieces with you for many years to come.
https://monochrome-watches.com/give-away-win-seiko-discus-burger/