Credor Node Spring Drive Minute Repeater
There are no words to describe what Kenji Shiohara had brought to the table. Shiohara, one of the remaining few left from Seiko's manufacture who can create such a masterpiece, has delivered to us a timepiece the world has never seen before – the Credor Node Spring Drive Minute Repeater.
Credor is one of Seiko's luxury brands of watches, apart from the coveted Grand Seiko pieces. What Shiohara delivered to the Credor brand is Seiko's first venture into the complicated world of minute-repeaters. A minute-repeater unlike anything you have ever seen, a minute-repeater that is an amalgamation of a quartz crystal regulator and Japanese mechanical mechanism that is to die for.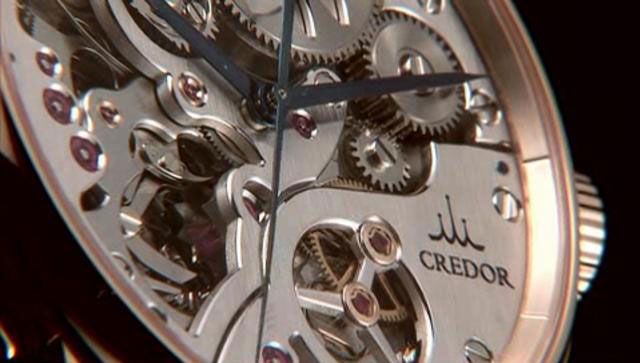 The Credor Node Spring Drive Minute Repeater, the successor of the original Credor Sonnerie, was unveiled last year, at Baselworld 2011. It received praise from the entire horological world for reinventing the minute repeater complication. Totally distinguishing itself from the European made minute repeaters and creating one of the best and most elegant minute repeater there is.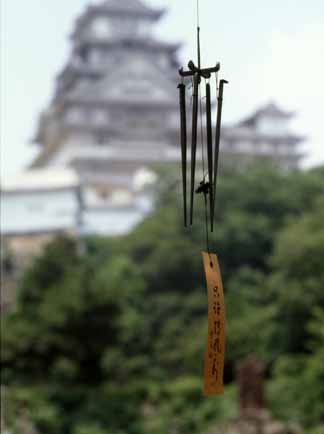 One of the ways to distinguish them from other minute repeaters, is by using Myochin steel. This was done to replicate the sound of Japanese wind chimes from the Hyogo Prefecture. Another way is by using a decimal repeater, just like Kari Voutilainen did. A decimal repeater strikes once for every hour, every 10-minutes and every minute. This is different from regular minute repeaters, because they chime for every hour, every quarter and every minute. Credor uses a distinct feature of striking the gong through hours, 10-minutes and minutes in different tones.
The dial-less new Credor Minute Repeater (GBLS998) shows to us the true beauty of the watch. With Japanese markings all over the movement, the Credor Minute Repeater itself is evidently a piece that is Japan's very own. Powered by a manual-wound spring drive caliber 7R11 with a power reserve of up to 72 hours, displayed by an indicator at the 11'o clock position. The watch measures 42.8 mm in diameter and 14.0 mm in height. Endowed with an 18k pink gold case and a sapphire crystal on both sides, granting the owner a glance from both sides on the movement with 112 jewels (!!), it is not something that just any watchmaker can create.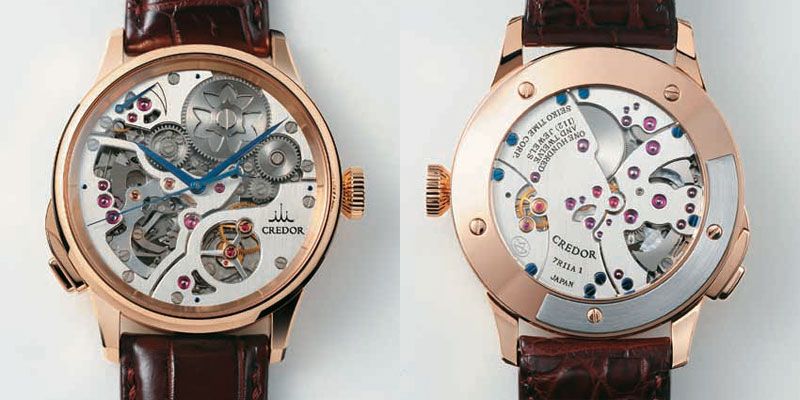 Sold at a whopping price of 34,650,000 Yen including taxes ($440k USD or € 345k Euro), the piece does not come cheap. Adding the fact that only 3 are made per year, it may seem that getting one, even if you have the necessary funds, won't be easy.
It may be so that the Credor Node Spring Drive Minute Repeater was last year's attraction and a culmination of Seiko's craftsmanship that showed us how such a marvel can also come from Asian hands. But it was only recently that a story from Shiohara himself, on how he convinced the chairman of Seiko, to recreate the skills of Seiko's craftsmanship that has almost vanished.
Shiohara, a legend among Japanese watchmakers and a decorated career with awards from Contemporary Master Craftsmen, was unwilling to simply let his passion vanished into thin air. Being so, he made several attempts in convincing the Seiko management to start redeveloping the talent that was once treasured. Setting aside the focus on mass production and dive deeper into the wonders of hand-made micro engineering pieces.
Initially, it didn't bode well for Shiohara, with management prioritizing what they think is the company's best interest. Chances were he was fighting a lost cause. That is until, out of pure luck, the chairman of Seiko himself wanted his craftsmen to repair his finely crafted mechanical (Swiss) watch, only to find out that nobody in Seiko had the skills to do so, except Shiohara. The resulting epiphany from the owner of Seiko had lead to the creation of the Seiko Micro Artist Studio, who is now headed by Shiohara himself and it is the studio that created Seiko's first ever minute-repeater.
You can catch the full story on how Shiohara changed the Seiko for the better here.
The video below will provide you a glimpse of the minute-repeater in action. The delicacies of the sound of each gong and the gears at work to start them is truly a sight and sound to behold.
For more information about Seiko Credor, please visit the Credor website.
https://monochrome-watches.com/credor-node-spring-drive-minute-repeater/