Blogging LIVE from the Montblanc booth at the SIHH 2012
This year, like last year, we will be bringing the latest news of the SIHH live from the Montblanc booth. Montblanc was so kind to invite us to report about the launch of the novelties. 
Every day we'll bring you reviews of the newest watches and we can already say that Montblanc's novelties look extremely promising! Not only in the Ultra Haute Horlogerie category, but over the whole range. Before we start with the first review, we would like to share the newest Montblanc Timewriter II Bi Frequence 1,000.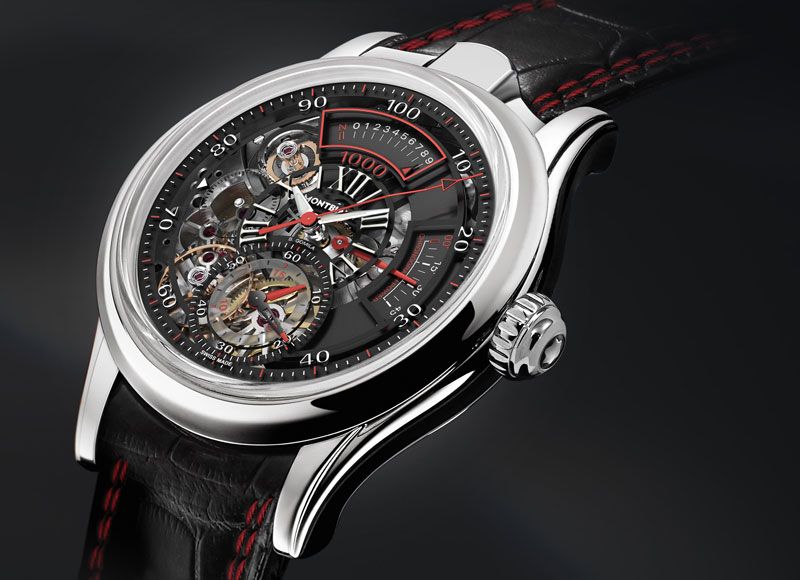 Montblanc launches a special project in collaboration with a young watchmaker, every two years. The previous Timewriter, the Metamorphosis, really brought shockwaves to the watchmaking industry. This year's new Timewriter II Bi-Frequence 1,000 (a mouth full) is equally astonishing. It records times up to 1/1,000 th of a second! 
We know that TAG Heuer showed a prototype that was capable to record as precise as 1/1,000th of a second as well, but its chronograph had a power reserve of only a minute or so. What Montblanc shows is a working prototype with a power reserve of 45 minute, yes forty five minutes, and it's based on an entirely different technical approach.
Later more about this extraordinary chronograph, now I'm going to interview mister Lutz Bethge, Montblanc's CEO. This afternoon we will bring you a review of the newest Nicolas Rieussec Open Hometime.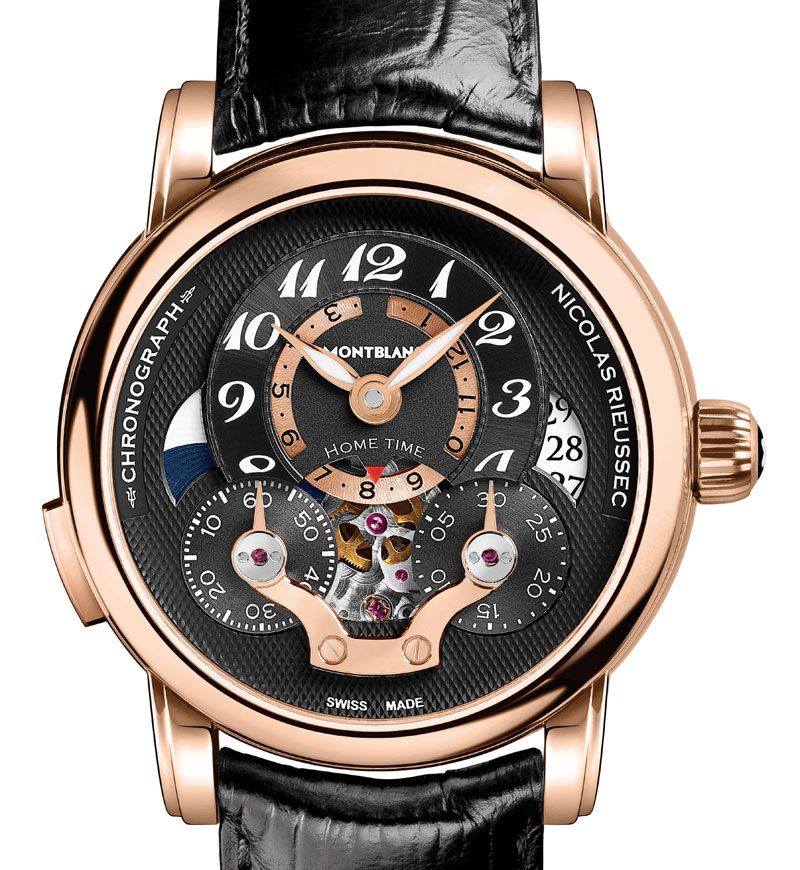 https://monochrome-watches.com/blogging-live-from-the-montblanc-booth-at-the-sihh-2012/