Interview
Wilhelm Schmid, 10 Year at the Helm at A. Lange & Söhne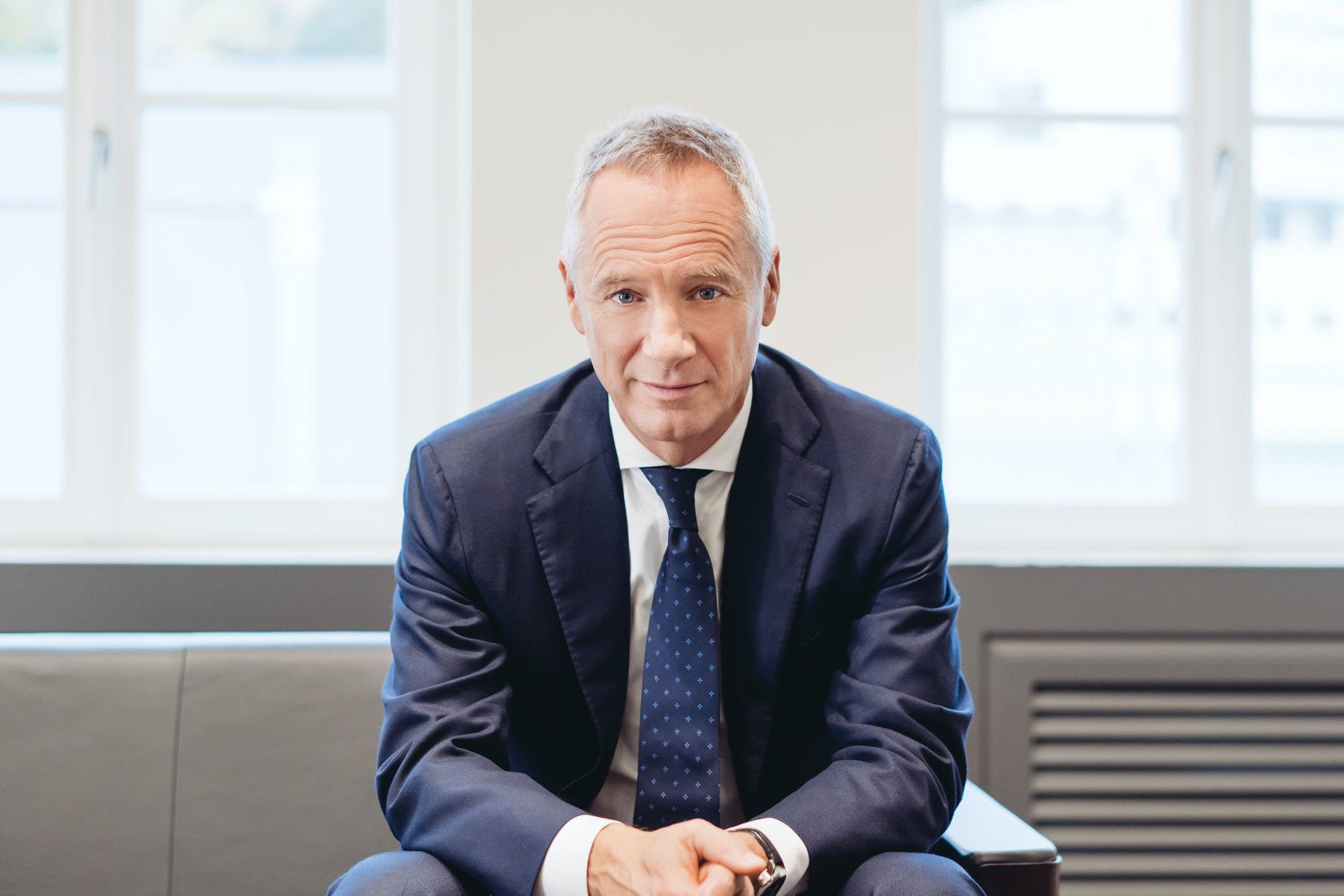 Wilhelm Schmid has been ten years with the brand that 'never stands still'. After a career at BMW, among others in South Africa, he arrived in Glashütte to be the new CEO at A. Lange & Söhne, the pinnacle of German watchmaking. With a background in sales and a strong passion for mechanics, it seemed like a match made in heaven. Wilhelm Schmid's past ten years at Lange were during a pretty turbulent period. It already started in the aftermath of the massive global recession that started in 2008, now the corona pandemic that has a huge influence on the watch industry, the opening of the new manufacture, and of course the sad passing of Walter Lange. 
Frank Geelen, MONOCHROME Watches – How was it, ten years ago, to arrive in Glashütte at a watch company, after a long career at BMW in sunny South Africa?
Wilhelm Schmid – When I took over the management of A. Lange & Söhne in January 2011, it was a bit of a jump into the deep end. Moving with my family from South African summer to German winter was a real cold shock and the watch industry was still recovering from the financial crisis. On the other hand, I was warmly welcomed by the wonderful Lange employees and it was a good time to bring in new ideas and perspectives.
After your career in the oil trading and later at BMW, how did you adapt yourself to a much different business, the luxury watch business?
Three things helped me to settle in quickly: Being a watch enthusiast myself, it wasn't hard for me to develop an understanding of the watch market. Both BMW and A. Lange & Söhne are globally established German premium brands with a strong emotional appeal that builds on origin, heritage and, above all, an untiring quest for perfection. Last but not least, I was fortunate enough to rely on a highly experienced team of experts.
We all know that watch collectors (or maybe collectors in general) are a strange species. What have been the strangest requests from clients that you had in the past ten years?
In most cases, our ideas surpass even the wildest dreams of our customers – which is exactly what the world expects from us. We want to surprise, inspire, and enchant our clients with an unprecedented imagination and ingenuity. Concept watches like the LANGE 31, ZEITWERK or the "Terraluna" are expressions of our thinking outside the box and of our ambition to drive the development of fine watchmaking.
We've seen launches of the TRIPLE SPLIT, the ZEITWERK MINUTE REPEATER, Lange's first GRAND COMPLICATION priced at almost 2 million, the "Lumen" editions and Lange's first luxury sports watch, the ODYSSEUS. These are not your children, so you can choose a favourite. Which one is your favourite because, for what it meant for the brand?
The ODYSSEUS, which was probably our most daring venture, as it represents a whole new direction in our line-up. From the outset, we were aware that we were entering a crowded field and that therefore a sporty-elegant stainless-steel watch by A. Lange & Söhne had to be more than just another three-hand movement in an interestingly shaped case. What makes the difference is the fact that the ODYSSEUS has a made-to-measure movement, and its design reflects the characteristic design codes of the brand. Thanks to the unique combination of outsize date, large weekday indication and small seconds, the watch has a character of its own. And yet, it is a genuine Lange down to the most minute detail.
And which one is your favourite as your personal daily watch?
I am in the enviable position to choose from the entire collection of A. Lange & Söhne timepieces. It's like being a kid in a candy store. Therefore, I don't even bother to think about what might be my favourite model. Currently, I am wearing the ODYSSEUS in stainless steel.
These past ten years have been pretty turbulent for the brand and the watch industry at large. For me personally, it was a very sad moment to learn about the passing of Mr. Walter Lange during the SIHH 2017. Since he passed away on Tuesday the 17th of January, it meant it was in the middle of the SIHH and on the day that you always host the Lange Friends dinner. I can't even begin to imagine how that must have been for you and your team. How do you manage such an emotional event during the busiest moment in the year?
It was indeed one of the saddest moments of my time as CEO. But Walter Lange's priority was always the company. Therefore, we did not hesitate for a second to carry on with our presentations and the Lange Friends dinner, which we then dedicated to his memory. I recalled a remark Walter Lange sometime made when he did not feel well: "What it looks like inside of me is nobody's business", a quote from Lehàr's "Land of Smiles". He always maintained his composure in critical situations and tried to stay calm and positive. His example helped me to work my way through that difficult day.
Since Lange is part of Richemont, we do not know the exact turnover or number of watches produced. But could you give us an indication of how Lange has evolved, business-wise, over the past ten years?
Over the past decade, we have sharpened the profile of our five watch families and developed a sixth product line, the ODYSSEUS. Of the 66 in-house calibres that we have released since 1994, 31 have been created in the years since 2011. During this period, we have rather increased the proportion of complicated timepieces than the production numbers. This development is reflected in the results. The expansion of our global sales structure with A. Lange & Söhne boutiques is another achievement of this period. In January 2011, we had three boutiques, today there are 36.
You've added classic car events to the marketing mix, with a presence at the Concorso d'Eleganza Villa d'Este in Italy, a classic car event in Germany and one in the UK. Being a bit of a petrolhead myself, I enjoy these events and I assume you do too. Do you find new clientele at such events or is this aimed at strengthening Lange's position as a top luxury watch brand among the guests?
Both aspects are important and receive balanced treatment. The aim of our presence at leading vintage-car events is to enhance brand awareness in a field that matches the values of A. Lange & Söhne. Exceptional cars and watches reflect inventiveness, a sense of style, and the quest for records. At the events we are partnering with, we meet people who share our passion for mechanical masterpieces, whether they drive on four wheels or are being strapped to the wrist. Many of them let themselves be inspired by our understanding of fine watchmaking.
https://monochrome-watches.com/wilhelm-schmid-10-year-at-the-helm-at-a-lange-sohne/