Weekly Watch Photo – Grönefeld One Hertz Dune
The Grönefeld One Hertz received a Special Award of the Jury of the 0024 Watchworld Watch of the Year election. To congratulate Tim and Bart Grönefeld with the award, the Grönefeld One Hertz Dune is Monochrome's Weekly Watch Photo.
For those who frequently visit Monochrome, the Grönefeld One Hertz isn't new anymore. In June of last year the One Hertz was introduced and in December 2010 you could see an extensive review of how the bridges of this marvelous hand-made watch are finished. In March of this year a rose gold version with maroon dial was released, the One Hertz Dune.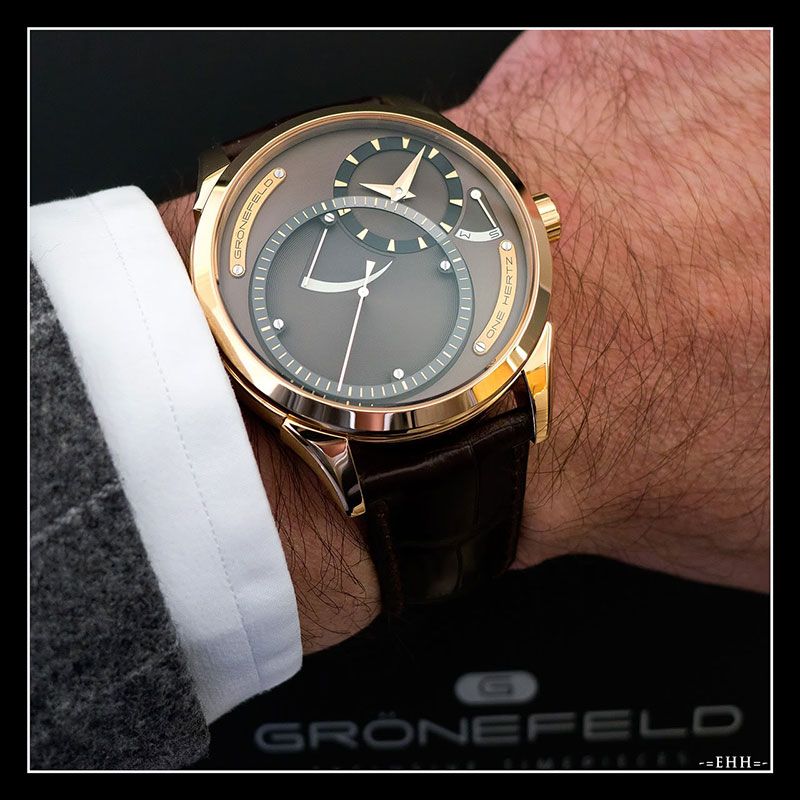 The photo above is made by Edwin Heusinkveld. Here is what the jury had to say about this magnificent watch.
Jury report: "A small Dutch company with extremely competent watch makers started out with very complicated watches. This is their latest adventure, a stunning hand built watch with an innovative movement and of striking design. The jury hopes this special award will encourage the Grönefeld brothers to continue their quest for highly original watches."
More information about the watches can be found at the Grönefeld website and official Facebook page.
https://monochrome-watches.com/weekly-watch-photo-gronefeld-one-hertz-dune/