New Vacheron Constantin Traditionnelle World Time, with Incredibly Detailed Enamel Dial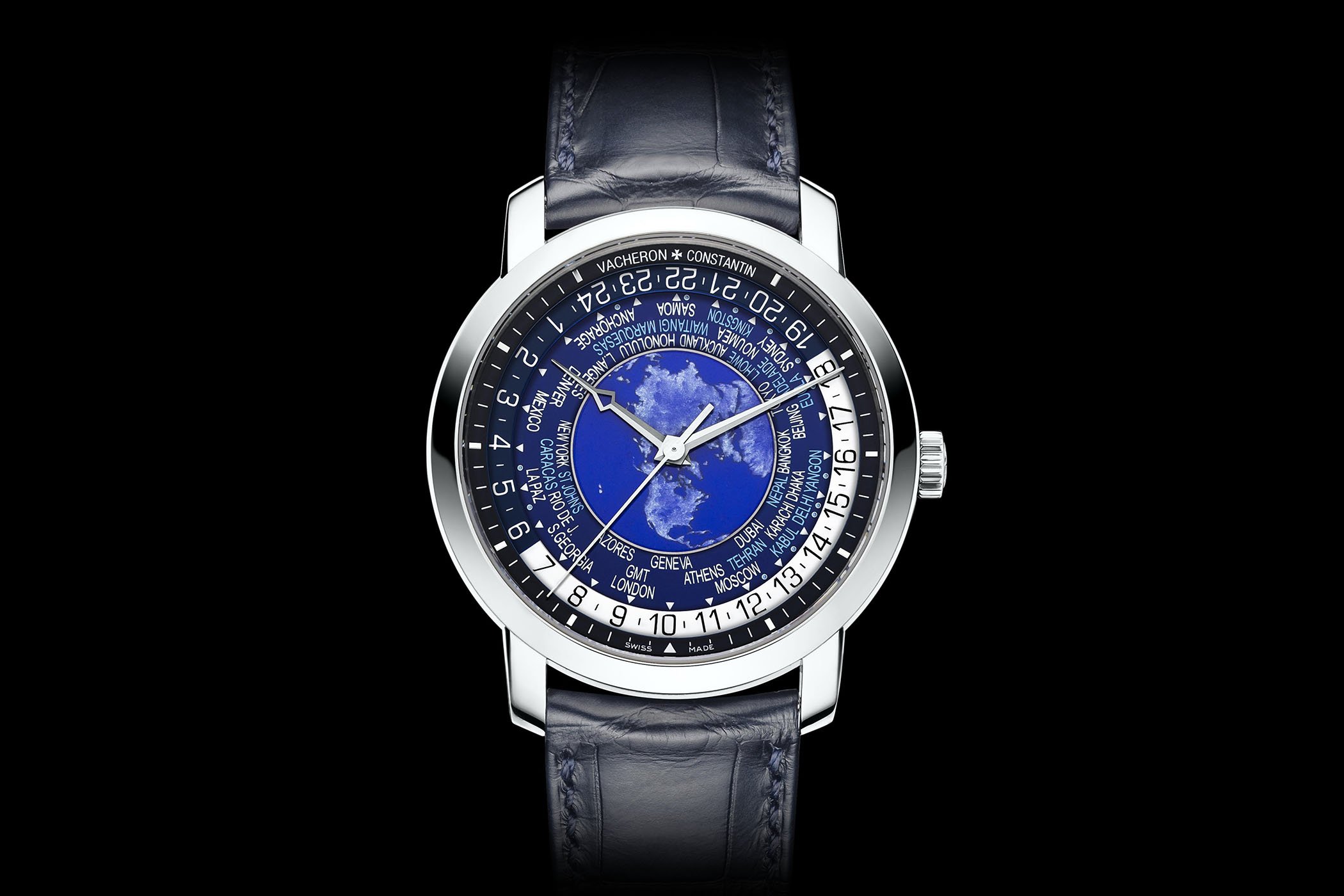 Surprisingly, just a few weeks after the SIHH 2017, and without showing it to the press, Vacheron Constantin is today introducing a new iteration of the Traditionnelle World Time. No complaints yet, as we're not going to hide our pleasure to see this watch, a well-known piece (explained here), back – and with an incredibly detailed dial, done by the hands of trained craftsmen, in enamel. Here is the new Vacheron Constantin Traditionnelle World Time with Enamel Dial.
One or two things to know about the Vacheron Constantin Traditionnelle World Time. First of all, it is one of the most precious world time watches on the market, as we showed you in a comparison of 3 watches featuring this same complication, but priced in a completely different way. The VC certainly has all: functionalities, precision of the movement, Hallmark of Geneva stamped on the bridges, elegance and classism. Then, remember that this watch is specific for a very good reason. While most of the world time watches show the 24h time-zones that the world comprises, they actually miss quite a few of them (in fact, all time-zones that are not on a full hour). Indeed, there are actually 37 time-zones around the world and the Vacheron Constantin Traditionnelle World Time was the first watch to be able to display all of them.
Launched first at the SIHH 2011, this watch has been revamped in 2015, showing the same complication and case, but with a new dial, which instead of the painted world map was showing a gold-engraved world map. This watch was, until today, available in two editions: rose gold with brown dial and white gold with grey dial. A new version of the Vacheron Constantin Traditionnelle World Time, now with enamel dial, completes the collection – a with a few other evolutions.
First, the 42.5mm case of the Traditionnelle World Time is now manufactured in 950 platinum. A we all know that this rather cold-looking metal perfectly matches with blue… And this is what Vacheron Constantin chose to use here. The dial of the Traditionnelle World Time gets rid of the 3D world map for a superb hand-enameled map. The center dial of the watch actually comprises 3 overlapping discs and now not only it will marvel by its complexity but also by its beauty. The strikingly realistic coastal and land reliefs take on subtle shades of blue and white, achieved using the grisaille enamel technique. This delicate paint, composed of Limoges white – an extremely rare and fine powder mixed with oils – is applied to the dark enamel in tiny touches and meticulously drawn out using needles and brushes. This technique used for the world map is picked up on the 24‐hour disc and the 37 city names painted on dark blue opaque enamel.
The back of the Vacheron Constantin Traditionnelle World Time also reveals some delicacies. Indeed, the Geneva Seal certified calibre 2460 WT is a self-winding engine, beating at 4hz, with 40 hours of power reserve and all adjustments done by the crown. This movement is finished in the haute horlogerie way, as expected from Vacheron Constantin. More details on www.vacheron-constantin.com.
https://monochrome-watches.com/vacheron-constantin-traditionnelle-world-time-enamel-dial/