Since my passion for watches began, the Jaeger LeCoultre Reverso has always been one of my favorites. Even during times when I was wearing watches with the average size of 44mm (like the Panerai PAM00001  I owned), I still considered it as very desirable. And I still do…
To explain the title of this story I have to go back to a week in september of last year (2008), when visited New York City. One of the things on my to-do list was to visit Wempe near Central Park. My goal? To try a Jaeger LeCoultre Reverso and possibly buy it. The dollar-euro ratio was still excellent, which was a big advantage for anyone from Europe.
Although I knew the Reverso is a small wristwatch, I didn't expect it to be too small. But I did… it just didn't feel right. The sales person (excellent service by the way!!) suggested I'd try a larger Reverso and he brought the Reverso Grande GMT and Reverso Grande Date. I told him these where out of range, budget-wise, but he insisted I'd try them on and figure out which model I liked best.
With another espresso for me and a bottle of water for my friend, it was time to try these two larger sized Reverso's. The Reverso Grande GMT was very nice, but the Reverso Grande Date was love at first sight. This one had it all… style, good size, a manual wind movement with no less than 8 days power reserve, a stunning movement to admire. In my opinion the excellent watch for wearing to the office. Not too much complications, just a plain and beautiful watch with a large date, a small second hand and a power reserve indicator.
A few months later, november of last year, I was invited by Jaeger LeCoultre Le Club, to participate in the JLC Masterclass.  From what I read from other participants of a similar Masterclass that took place in Singapore, it was going to be awesome. Jaeger-LeCoultre organized 10 masterclasses, partially togeher with the biggest watch magazine from the Netherlands, called Watching. This meant 160 watch enthousiasts could learn more about the beauty and complexity of Jaeger LeCoultre caliber 875.
That was when I realised caliber 875 is the movement of the Reverso Grande Date that I tried on, at Wempe in New York. This even made the Masterclass better than it already was. After a nice welcome and a cup of coffee to wake up (it was saturday morning) we where shown a presentation about Jaeger LeCoultre's 150 year existance and it's numerous highlights.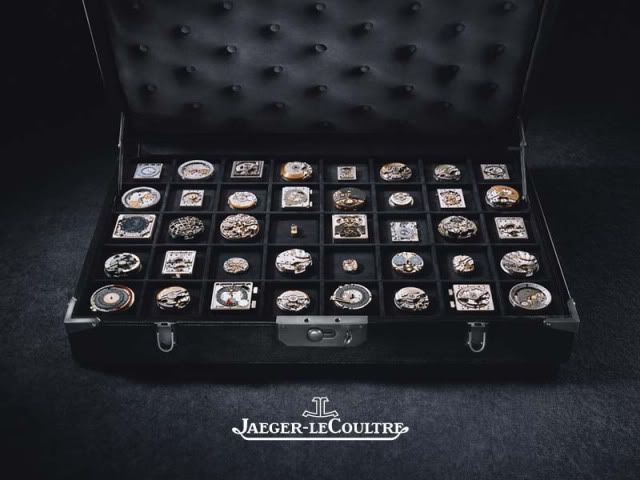 We started practicing on a computer simulation of the movement, which was perfect for getting to know the movement without distroying it immediately. The Jaeger-LeCoultre watchmaker explained a lot about movements in general and the caliber 875 in particular. There was time to digest all that 'knowledge' during lunch, before starting to loosen the first screws of the movement. To the most of us this was not really difficult. But than the difficult part started… assembling the movement again… oh my… and to think that practicing on an old Moljina pocketwatch movement would have helped. Well, let's just say it was a good thing nobody got injured.
Beginning of this year I was offered a Jaeger LeCoultre Reverso Grande Date and of course I couldn't resist. The joy of owning such a beautiful watch was absolutely great and it got quite some wrist time. But unfortunately i have to admit, that from time to time I had the feeling this watch just 'was not me'. I know this sounds strange, but I couldn't have come to this conclusion by trying it at the AD. This had to be experienced by wearing the watch for a longer period, so now I feel pretty confident in my opinion. But sad nevertheless…
Since i've been madly in love with a watch from Finland, so i decided to go for it. Unfortunately my watch budget has restrictions and sacrificed have to be made. The Jaeger LeCoultre Reverso Grande Date has to go, so it's time to say goodbye.
Milan made an excellent report about the Jaeger LeCoultre Masterclass he attended during TEMPUS in Singapore.
https://monochrome-watches.com/time-to-say-goodbye/