The Petrolhead Corner
The Prodrive P25 Is The Stuff Of Rallying Dreams
If anyone has the right, skill and determination to recreate a legendary Subaru, it's Prodrive.
The words Subaru, and Prodrive are probably enough to get any true Petrolhead excited. This combination stands for a legendary era in the sport of the World Rally Championship. In fact, it not just signifies a single car, but an iconic driver, and quite possibly one of the greatest eras in the modern age of rally racing. However, today we are talking about a very special and highly limited road car, based on a road car once built to commemorate Subaru's 40th birthday and the fact of winning three consecutive WRC titles. Sounds confusing? Well, allow us to explain in today's blue-and-gold-themed episode of the Petrolhead Corner.
The world of rallying is the birthplace of a whole sleuth of legendary cars, both on and off-road. Think of cars like Audi Quattro, Lancia Stratos, Ford RS200 or the Peugeot 205 GTI. But asking you to name a car with similar status from the modern-day, post-Group-B era of the WRC, I'm pretty much guaranteed to get just one answer: Subaru Impreza. And with that, you immediately include Prodrive, and the legendary duo of Carlos Sainz and Colin McRae.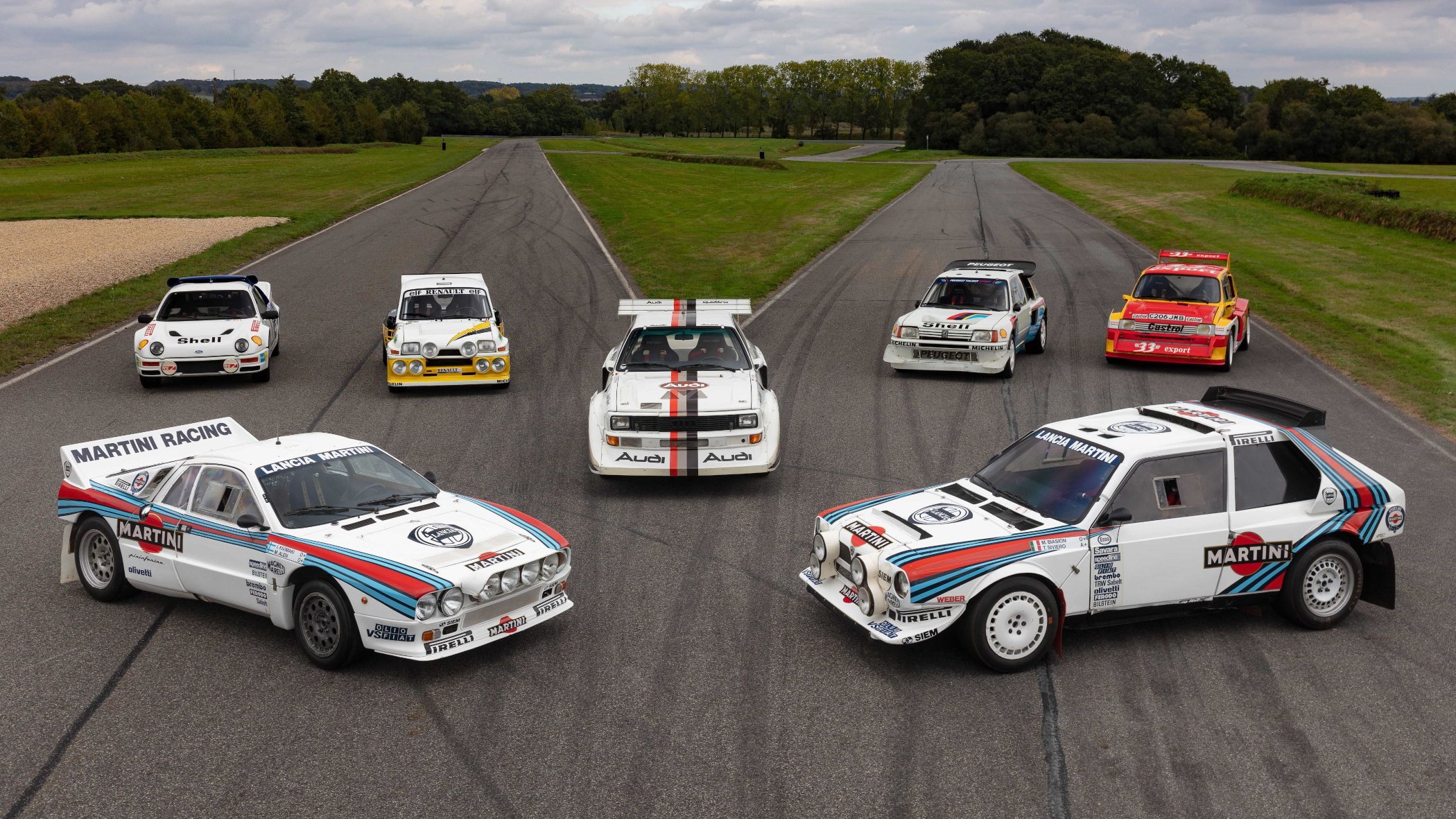 Subaru & Prodrive
Subaru was founded in 1953 and is one of the leading Japanese car manufacturers. While Subaru initially started out making sensible, compact cars and sedans. Nowadays, Subaru is known for its extensive use of Boxer-type engines, with opposed banks of horizontally positioned cylinders. Similar to the Volkswagen Beetle, and of course the Porsche 911. This is often combined with on-demand or permanent four-wheel drive systems.
In 1980 Subaru founded the Subaru Rally Team Japan to enter the World Rally Championship. Subaru entered with the Leone Coupé, and despite the fact it ran with very talented drivers like Ari Vatanen, Per Eklund and Mike Kirkland, the team saw little success. The best result was a third-place finish in the 1987 New Zealand rally. By 1989 the UK-based Prodrive entered the stage, and the team was rebranded to Subaru World Rally Team.
Prodrive is a British advanced engineering group dedicated to the world of motorsports and founded in 1983 by now industry-legend David Richards. One of the first endeavours in motorsports was the involvement with the Rothmans Porsche Rally Team in the European Rally Championship. After that Prodrive became British Touring Car Champions with BMW in 1988. As said, from 1990 onwards they would work closely with Subaru, and this is where Prodrive cemented its place in the history books. Over the course of almost two decades, Subaru and Prodrive managed to secure a vast number of wins, including three constructor's titles in 1995, 1996 and 1997 and three driver's championships with Colin McRae (1997), Richard Burns (2001) and Petter Solberg (2003).
Next to, and after the partnership with Subaru, Prodrive has been active in sports car racing, Dakar, Formula 1 and much more. Over the last few years, the non-motorsport activities have grown and have even worked on everything from folding bikes to road cars and America's Cup racing catamarans.
Carlos Sainz vs Colin McRae
To some, the mid-1990s era of the World Rally Championship is a golden era in rallying, and although the Group B era gets most of the attention, there's truth to the claim. In the first half of the 1990s, the competition was fierce and featured some of the most prolific drivers and manufacturers trying to best themselves. These were the days of Toyota with the Celica and Corolla, Mitsubishi with the Lancer Evolution series, Ford with the Escort RS Cosworth, and more.
A stand-out year has to be 1995 when Subaru fielded the Impreza 555 two-time champion Carlos Sainz and the super-talented Colin McRae. The two would battle it out the entire season, raking up five wins out of eight events. It would become such a fierce rivalry that eventually management decided to intervene and cause controversy at the season-ending RAC Rally in Great Britain.
Dirtfish made a nice tribute to the 1995 season World Rally Championship the story of the team orders and Colin McRae ignoring them outright:
This marked the first season Subaru won the Constructor's Championship, which they managed to repeat in the 1996 and 1997 seasons. This sparked the legendary and sought-after 1998 Subaru Impreza 22B STI road-car spin-off. It was built as a celebratory car to both the titles and the 40th anniversary of Subaru and was basically a shortened three-door version of the already quite potent Subaru Impreza STI. It was given a unique hood and front and rear fenders, WRC-inspired bumpers and a unique tone of blue. The engine size was increased from 2.0 litres to 2.2 litres producing 280 horsepower on paper, but some reports said it actually pumped out between 350 to 380bhp.
The Prodrive P25
We go back to Prodrive once more, as the firm has recently presented the staggering P25. In essence, the P25 is a restomod of the 22B by the people who built the rally car that actually lead to the 22B's existence in the first place. So really, we've come full circle with this one!
Now, the 22B wasn't built in great numbers, as Subaru built just 424 of them. And for every Prodrive P25 built, an original two-door Subaru Impreza chassis is used. On top of this, Prodrive fits a full carbon fibre body shell that has been nipped and tucked here and there. The carbon fibre continues on the inside as well, as the interior is re-engineered to further reduce the weight.
Underneath the bonnet, with that trademark Impreza STI/WRX air scoop sits a modern 2.5-litre 4-cylinder boxer engine that has been thoroughly overhauled by Prodrive. Remember, this group of engineers know a thing or two about performance, so they were never just going to shoe-horn a standard engine into the car and call it a day. Instead, they have upgraded the engine's output to over 400 horsepower. And although that doesn't sound like much compared to some supercars, I bet this thing will be able to leave quite a few more powerful in its wake!
Power goes to all four wheels through a paddle-shift six-speed sequential gearbox. Zero to 100kph is done and dusted in 3.5 seconds thanks to the upgraded performance suspension, bigger power and less weight. The car made its debut at the Goodwood Festival of Speed just a few weeks ago, certainly leaving a lasting impression on the audience.
Prodrive will only build 25 of these, all with a hefty sticker price of GBP 460.000 excluding taxes. That equates to about EUR 550.000 depending on where you live. Certainly a ton of money, but I feel Prodrive are the only one who deserves to do this. And, what needs to be taken into consideration is the fact an original Subaru Impreza 22B STI can cost upwards of a quarter of a million, so perhaps this is a bit of a bargain, somehow? I'll let you decide on that one.
For more information, please visit Prodrive.com
---
Editorial Note: Images are sourced from Prodrive.com, Hagerty.com, KMBMotorsport.com, WRC.com, Dirtfish.com and Paultan.org, unless stated otherwise.
https://monochrome-watches.com/the-prodrive-p25-is-the-stuff-of-rallying-dreams/