Missing Fabergé Egg Bought for Scrap at Flea Market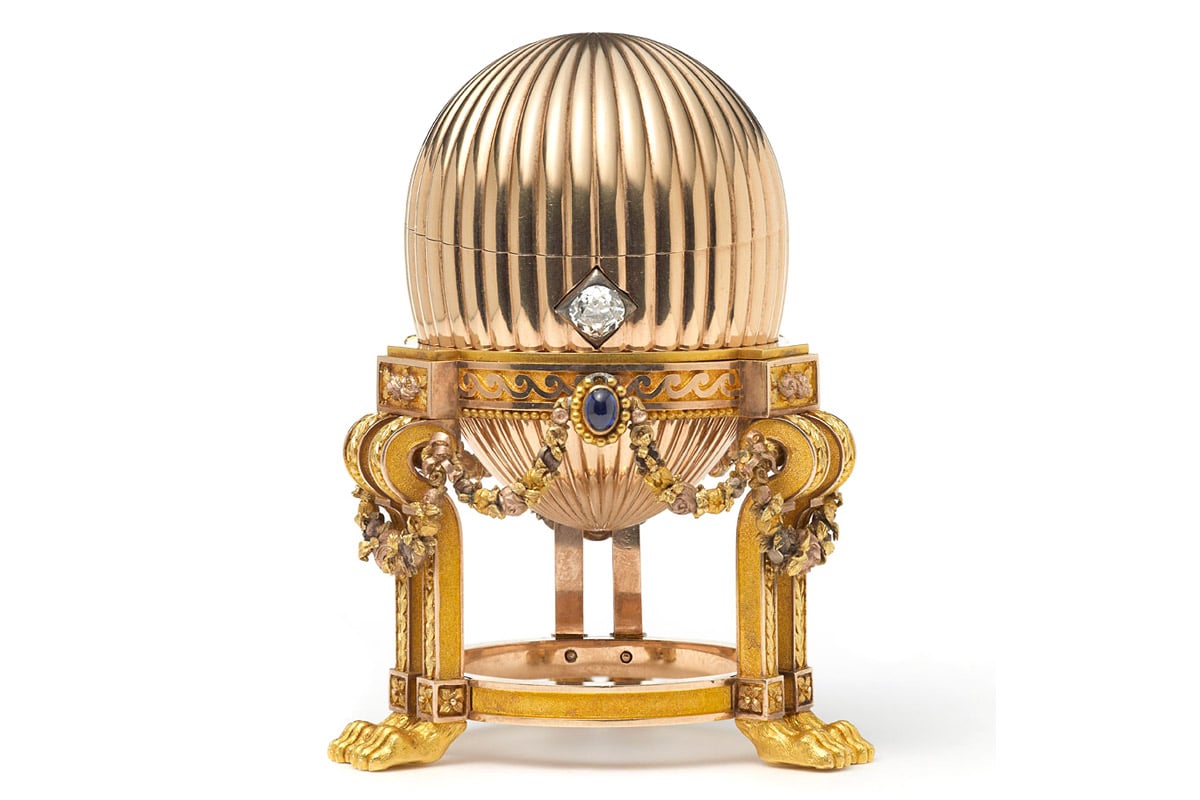 Forget waiting for PBS Antiques Roadshow to appraise the egg – it is worth millions. Here is what we know: the egg is the third of eight missing Russian Imperial Fabergé eggs, having been authenticated by Kieran McCarthy who is an expert in Russian artifacts. In 1887, Alexander III gave the egg to his wife Empress Maria Feodorovna on Easter, and many years after the Russian revolution, the egg recently sat for sale in an American flea market. It was purchased by a scrap dealer for $14,000. He hoped to make a $500 profit by melting the egg's gold and instead stands to make a fortune. Beyond the obvious sensationalism of the story, Monochrome became intrigued by what lay inside the egg.
Opening the egg discloses an exquisite Vacheron Constantine lady's watch. The fabled horological maison became important in this caper because it was the only clue available to the buyer. Googling "egg" and "Vacheron Constantin," the name engraved on the watch, generated regal search results of the Fabergé variety.
Suddenly scrap prices didn't look as enticing. Remember that in 2007, Christie's auction house sold a non-imperial egg for $18.5 million. Google directed the new owner to a 2011 Daily Telegraph article about a $33 million royal Fabergé egg, and suddenly a $500 profit was eclipsed by royal grandeur. With Kieran McCarthy's firm, Wartski jewelers in Mayfair, England, confirming the authenticity of the piece, the return on an initial investment of 14K is set to skyrocket.
For watch lovers, the real value of the piece is likely inside the egg and tied to the legendary name Vacheron Constantin. The egg, which sits on a jeweled gold tripod with lion paw feet, opens via the diamond pusher to exhibit a small watch; the hinged case positions the watch in a clock-like fashion. Roman hour numerals and Arabic minute numerals circle the dial, and the ornate hands resemble Louis XV style hands, but show considerable embellishment. The crown sits atop the twelve o'clock position and makes for easy operation when the egg opens. For future buyers, a bargain at any price.
More info: Wartski Jewelers London
https://monochrome-watches.com/missing-faberge-egg-bought-for-scrap-at-flea-market/