Introducing the World's Thinnest Mechanical Wrist Watch: Piaget Altiplano 38mm 900P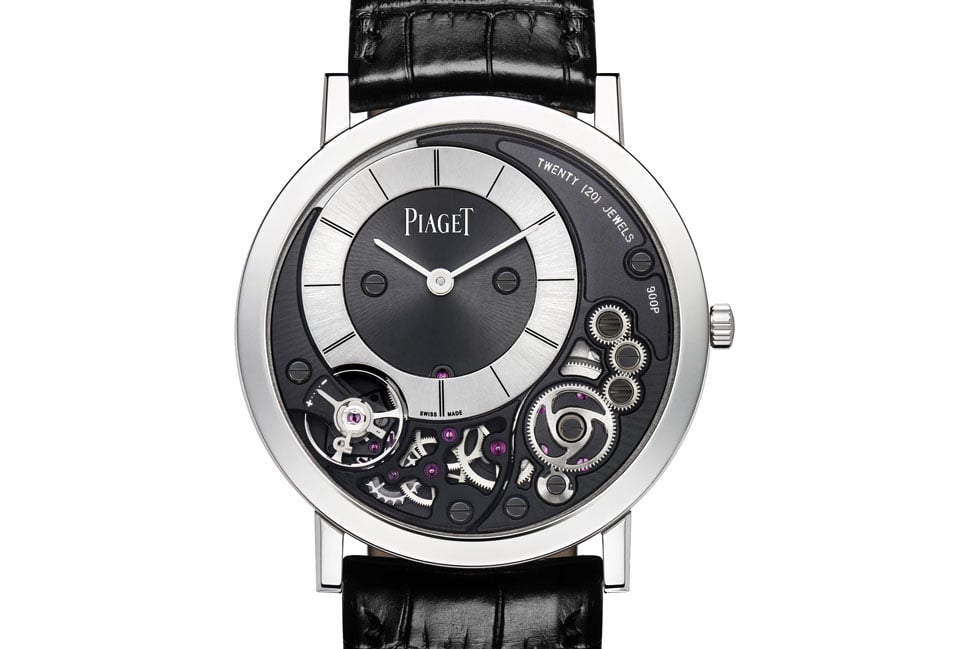 In January JLC pushed Piaget from their throne, when they introduced the world's thinnest wrist watch. Now Piaget takes back, what can be considered their rightful position, by introducing the (new) world's thinnest watch. Piaget is famous for its ultra-thin movements and wrist watches. And although fashion was "robust", Piaget has always created extremely thin timepiece, elevating "ultra-thin", so it becomes a complication on its own. Here is the Piaget Altiplano 38mm 900P.

The new world-record that Piaget sets is 3.65mm. Please take a moment, and look around to find some an object that is less than 4mm thick. And now imagine that is the height of a wrist watch, with a beautifully adorned mechanical movement that even delivers 48 hours of power reserve and is running perfectly within COSC specifications. Now if that isn't impressive! This is how impressively thin the new Paiget Altiplano 38mm 800P is.
Where JLC managed to get an overall height of just 4.05mm (which is already extremely impressive), Piaget pushes the boundaries to a mind boggling 3.65mm. Just for reference, I just measured several Panerai straps and every single one of these straps was 4+ millimetre thick. What Piaget did, was not simply design a movement, wrap it in an ultra-thin white gold case and that's it. No, they designed the entire watch as a single entity.
While Piaget has a long history in ultra-thin, they didn't simply select one of their record-setting mechanical movements. For the new Altiplano 38mm 900P they used the case back as main plate of the movement!
For three years, watchmakers, case constructors and designers worked together at each stage of development, production, adjustment and finishing in order to give life to this slender marvel. Each technical choice had an aesthetic impact, and vice versa. Some wheels measure a mere 0.12 mm thin; compare that to a wheel on a 'normal' movement and you'll measure a thickness of at least 0.20mm.
Important facts: already back in 1957 Piaget set the record for the world's thinnest manually wound movement (calibre 9P) and three years later they introduced the world's thinnest automatically wound movement (calibre 12P).
More information will become  at the SIHH 2014 in January. In the mean time you can visit the Piaget website, to look at the entire collection.
https://monochrome-watches.com/introducing-the-worlds-thinnest-mechanical-wrist-watch-piaget-altiplano-38mm-900p/