Industry News
Daniel Roth Will Be Back As A Brand In 2023… Thanks To LV Watches
One of the most influential independent watchmakers is about to rise from the ashes.
If you're into independent watchmaking, the name Daniel Roth should immediately speak to you. One of the most sought-after independent watchmakers, and a man who was instrumental in the return of high-end mechanical watchmaking in the 1980s and 1990s (including his work on the resurgence of Breguet), the brand Daniel Roth has known many lives… And some that were perhaps not worthy of the name. But something is about to happen that will bring much joy to collectors: Daniel Roth, one of the defining independent watch brands of the 20th century, is coming back, run as an independent brand, with guidance and incubation from La Fabrique Du Temps Louis Vuitton. 
Daniel Roth has been an instrumental figure in the revival of mechanical, high-end, traditional watchmaking in the mid-1970s. He was one of the key players in the resurrection of Breguet, together with the Chaumet Brothers (from 1976 to 1988) and worked on bringing back the classic Breguet style. Together with Lemania, Breguet turned to high-end watchmaking with tourbillons, chronographs and complex calendars. Then, from 1988 to 1994, Daniel Roth went solo and created his eponymous brand. During this time, Roth manufactured some of the finest and most daring watches of the era, including a hand-wound tourbillon for London retailer William Asprey in addition to finely finished hand-wound chronographs and perpetual calendars, all in its signature ellipsocurvex case shape. In 1994, the Daniel Roth brand was acquired by retailer The Hour Glass and then by Bulgari in 2000. Since then, some of the master's creations have been implemented into Bulgari's collection, yet the name Roth fell into oblivion… at least in terms of production, as Daniel Roth is, without a doubt, one of the most sought-after and most collectable brands you can imagine – specifically the watches created when he was still at the head of his company.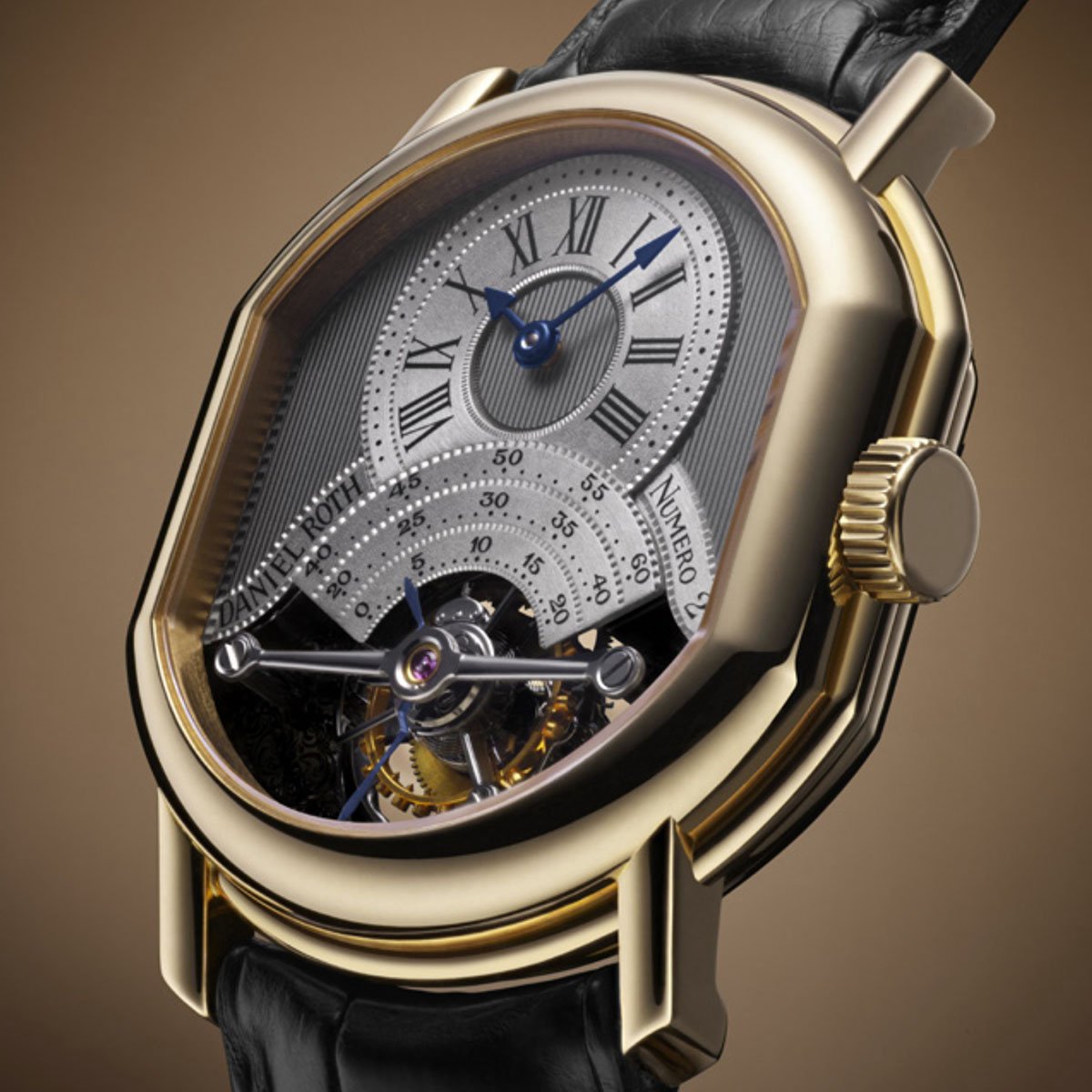 For a complete look at the works of Daniel Roth, we encourage you to read this extensive article here.
In 2023, things will change drastically for Daniel Roth. The name, which was still in the hands of Bulgari, will be revived; the Italian brand has decided to focus its production capacities on its own collections. As such, and while still part of the LVMH Group, Daniel Roth will be revived as an independent brand with the help and guidance of the minds behind La Fabrique du Temps Louis Vuitton, Michel Navas and Enrico Barbasini, as well as Jean Arnault.
What do we know so far about the resurrection of Daniel Roth? First, and (very) importantly, watches will be back in production. Second, the idea will be for the new Daniel Roth brand to operate as an exclusive and independent watchmaker, not a mass-production brand. As such, Louis Vuitton indicates that no more than a few hundred pieces per year will be manufactured, thus remaining faithful to the original idea of Mr Roth. Finally, even though no watch has yet been presented, watches will be produced under La Fabrique du Temps' umbrella and are intended: "to capture the mechanical ingenuity and contemporary classicism that defined Roth's work in its earliest days". From what we know, it means a profound respect for the original design and mechanical style of the early models when Roth himself was involved in the design and production of the watches.
More details about the revival of Daniel Roth will be shared later this year (second half of 2023), including the presentation of the first "new" Daniel Roth watch, a 20-piece souscription watch that is bound to attract a lot of attention and appeal to collectors of early Daniel Roth watches.
For more details, keep an eye on www.danielroth.com.
https://monochrome-watches.com/industry-news-revival-daniel-roth-independent-watchmaker-2023-with-louis-vuitton/