Fun In The Sun At The City Concours With Breguet And Glashütte Original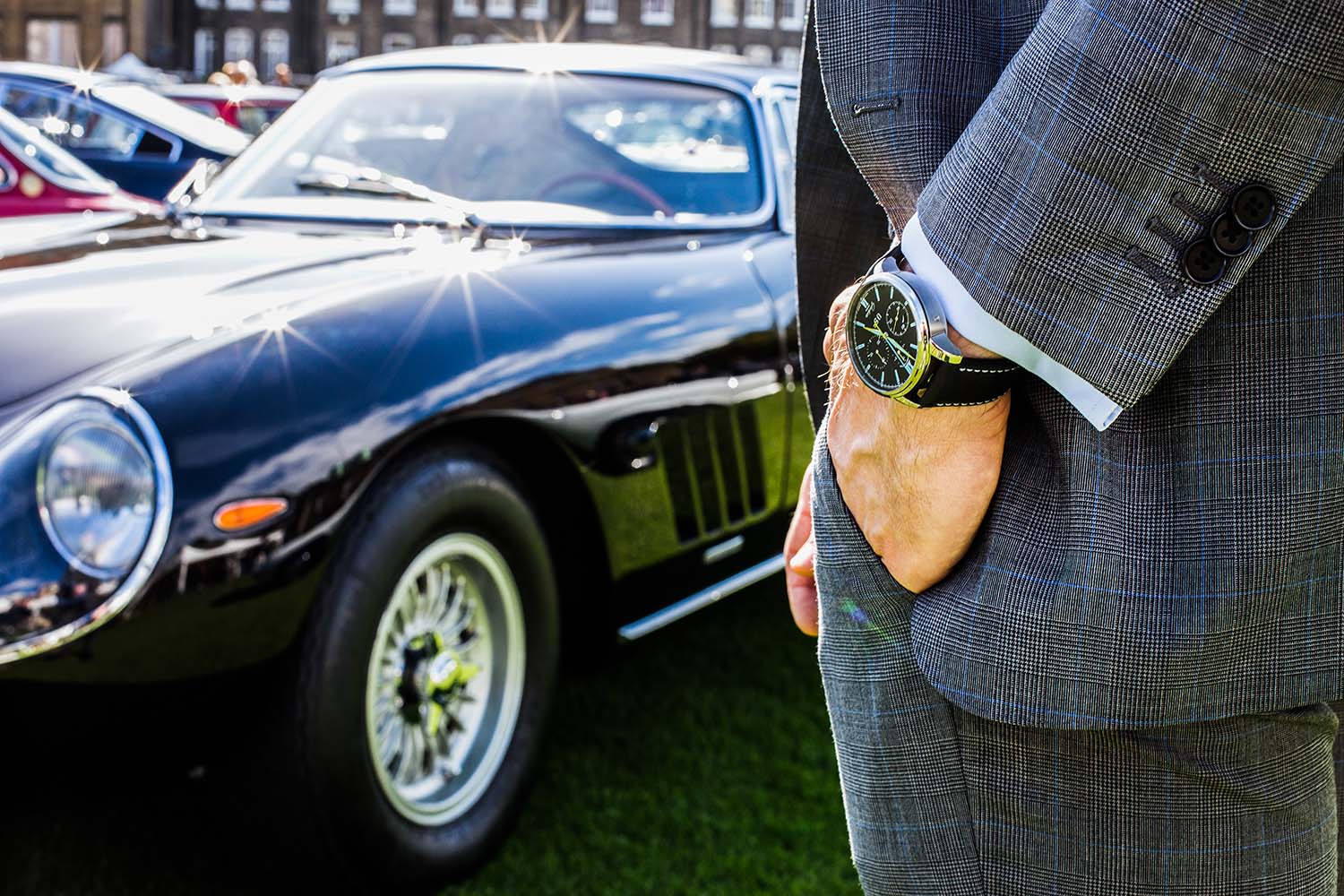 Just over a week ago, we told you about a cool new automotive event that was taking place in Central London; the City Concours. With a number of gorgeous cars on display, not to mention the opportunity to handle some lovely watches from official timepiece sponsors, Glashütte Original and Breguet, we donned our sunglasses (a rare treat in London in and of itself) and headed down to check out the show.
The inaugural City Concours was set in the palatial grounds of the Honourable Artillery Company, a remarkable five-acre open space surrounded by historic buildings. It was a somewhat surreal experience to step off a busy London street and walk through the gates into the exotic spectacle that lay before us. Everywhere you looked there were jaw-dropping cars, ranging from vintage Jaguars and Porsches all the way up to modern-day hyper-cars like the Aston Martin Vulcan and Pagani Huarya Coupé. Being a bit of a vintage enthusiast, one of my personal favorites was this impossibly cool 1954 Mercedes-Benz 300 SL 'Gullwing'.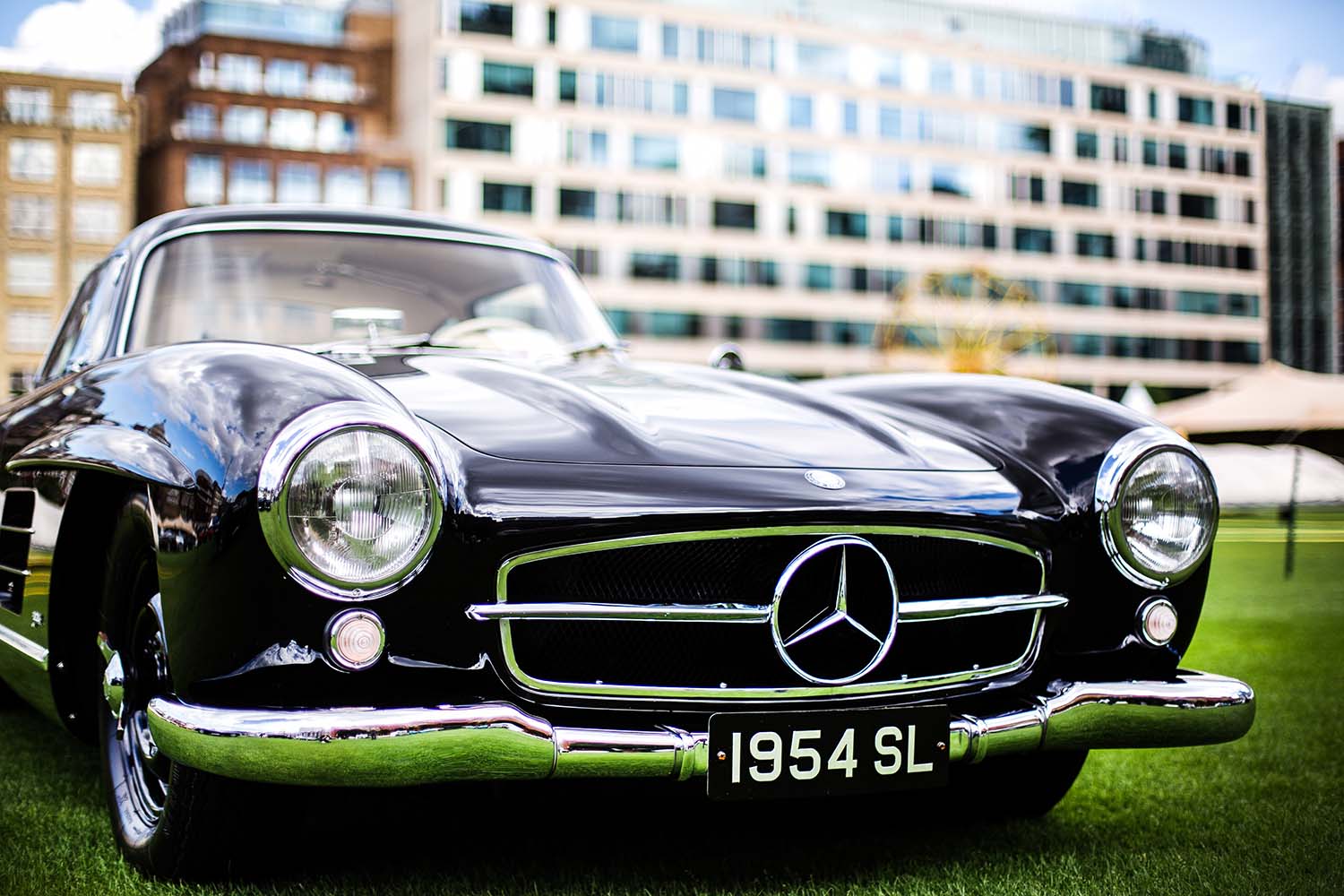 Credit: @dorneed.
We weren't just there to see just the cars of course, although they were a nice distraction. Of particular interest was the Breguet Chronograph No. 2023, a dashboard chronograph produced for car manufacturer Ettore Bugatti, which was recently acquired by the watchmaker at auction. After gentle requests and not so subtle attempts at bribery failed to convince the Breguet team to take the watch out of its glass display case, we resorted to shameless begging on behalf of our devoted Monochrome readers. Finally, they relented – I think they just got tired of us – and we were able to get 'hands-on' in a sense, with this oversized timekeeper.
Despite being almost 90 years old, the chronograph looks surprisingly fresh, testament to the high-quality production Breguet is well known for. Coming in at a healthy 67 mm and made from a chrome-plated, metal case this is not the kind of thing you casually slip into your pocket, although as I understand it, the chronograph was designed to be taken in and out of the car as needed.
Credit: @dorneed.
Whilst the design is simple, with a focus on functionality, I found it quite attractive. It features Breguet's trademark blued hands and a cream dial inscribed with the words "Spécial pour Bugatti" in contrasting blue, which has aged nicely. A tachymeter scale in matching blue runs around the outside of the dial and there is a cumulative minute counter displayed through the aperture at 6 o'clock. Powered by a mechanical movement with a power reserve of eight days, it is wound using a crown located at 6 o'clock. Almost entirely impractical for modern day use, it is still epically cool, especially when you consider what it was designed for.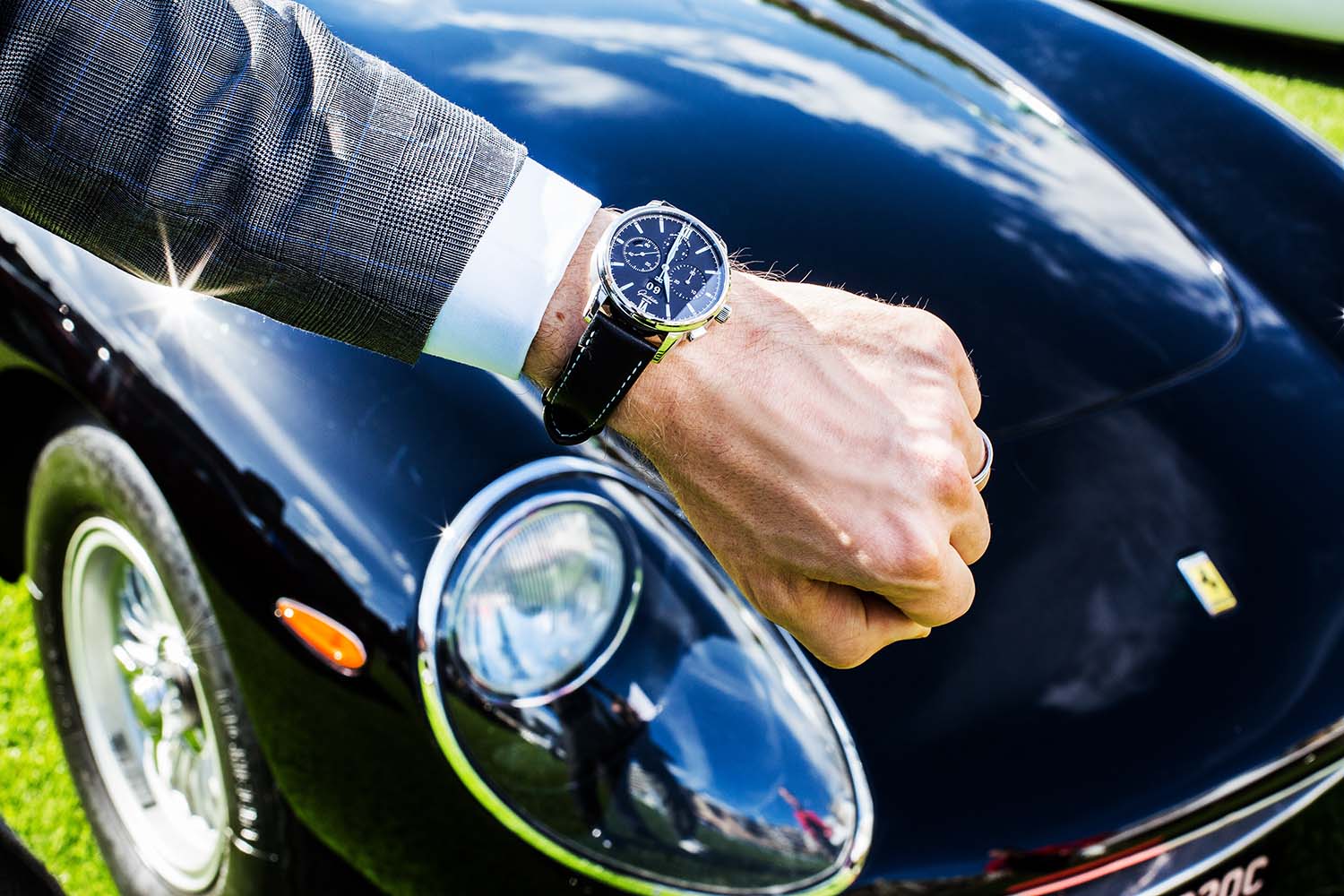 Credit: @dorneed.
Switching gears to something a bit more modern, we couldn't pass up the opportunity to get hands on once again with the Senator Chronograph Panorama Date in steel from Glashütte Original (you can read our full hands-on review here). With more of a relaxed, vintage feel to it, I must admit I really enjoy wearing this watch and find it looks good with a suit as well as in more casual settings. For something a little more formal however, you might want to consider this elegant yet understated Senator Excellence Panorama Date Moon Phase, which, as you can see from the photos, pairs nicely with a vintage Ferrari 365 GT 2+2.
Credit: @dorneed.
Presented in a 40mm red gold or steel case, it combines two complications Glashütte Original are well known for; the Panorma Date and the Moon Phase. I particularly like how these two indications balance each other and the dial out, filling the available space without making things too crowded. Completing the design are blued hands and a galvanised black chapter ring with Arabic numerals in red at 5-minute intervals, with the exception of 12 and 6 o'clock, where large Roman numerals – characteristic of the Senator collection – appear instead. Presented on a Louisiana alligator leather strap, the watch is powered by the automatic calibre 36-04.
Overall, a very fun day and a very accessible and easy way to see some incredible cars and watches without having to leave the conveniences of Central London. Suffice to say we are looking forward to next year!