The Collector's Series – Our first female collector and her glorious vintage Jaeger-LeCoultre Reverso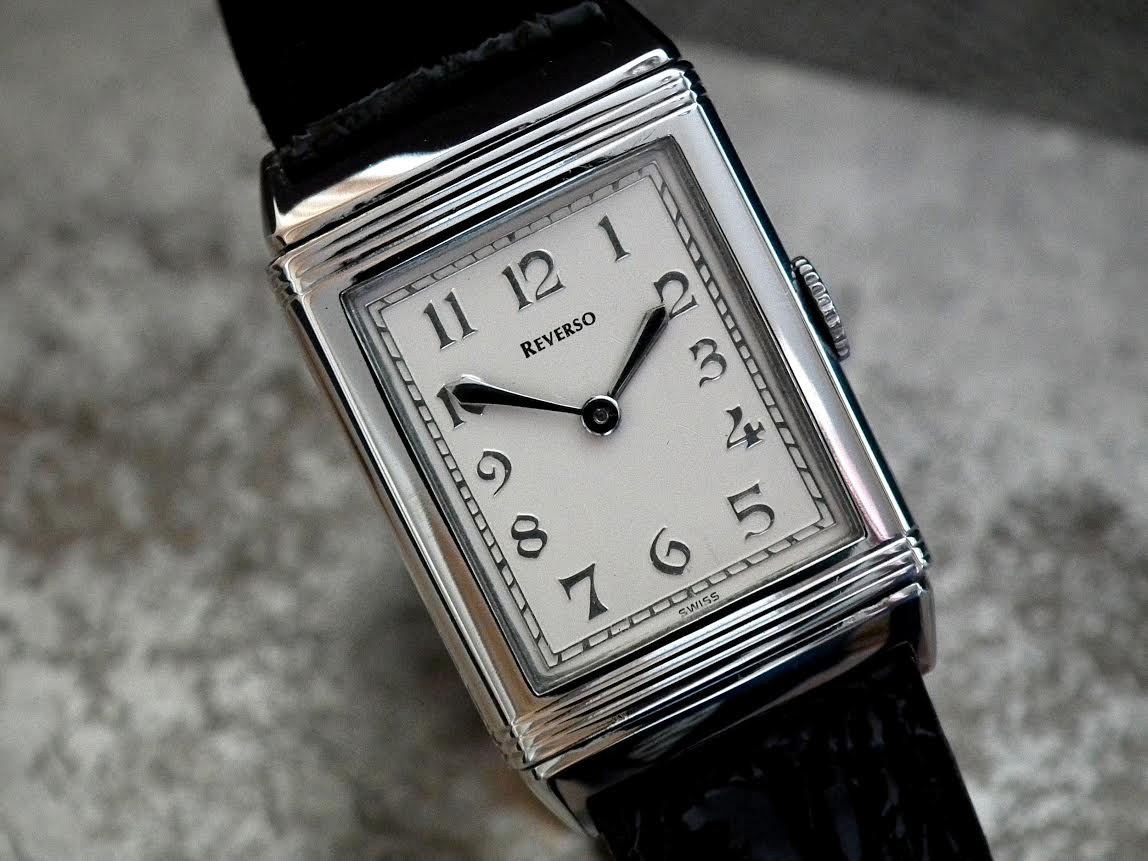 It happened. Although, quite frankly, I am rather ashamed to admit it, as it simply shouldn't have taken so long. This week, it gives me great pleasure to welcome our first female collector, Lara Berry and her glorious vintage Jaeger-LeCoultre Reverso to the Collector's Series.
In a previous life, Lara worked for Experian in the finance data industry. Having spent several years in Hong Kong, Tokyo and Australia, she returned to the UK, when in 2015 she left the firm as an Account Director. She joined the well-regarded vintage watch dealers – Sonning Vintage Watches in March 2015 to help support the company's growth plans. Now a Director at Sonning, I have to confess, prior to the interview, I asked Lara if she ever looked back on her corporate days since becoming self-employed. She simply smiled and said it was the best thing she had ever done. I am sure many of you would share the sentiment. Without further adieu, Lara and her vintage Jaeger-LeCoultre Reverso:
So Lara, when did you get into watches? 
I've always loved watches and saved to buy my first Rolex at 22, when living in Hong Kong (a real one I hasten to add). Since then, I've been collecting watches but only got into vintage in the last 10 years, mainly though meeting Chris (Founder at Sonning).
What was it about watches that intrigued you? 
It's the mixture of practicality and beauty that intrigues me the most. You wear a piece to serve a purpose but also to provide you with the pleasure of wearing something beautiful.
What is it about Jaeger-LeCoultre that attracted you?
Jaeger-LeCoultre played a pioneering role in the development of wristwatches and have long been acknowledged as one of the premier watchmakers in terms of their extremely high quality movements, effortless design and innovation. Jaeger-LeCoultre have designed some iconic models with the Reverso being on my personal collection wish list for many years.
What is the history behind the Reverso? 
Jaeger-LeCoultre made the first, and now iconic Reverso, in the early 1930′s. The original patent for the reversible case was made in Paris in 1931 and they went into production shortly afterwards and chose a Swiss movement manufacturer called Tavannes to make the movements. The Jaeger-LeCoultre Reverso was created after a famous watch collector, Cesar de Trey, attended a polo match in India and noticed the players kept breaking their watches when they fell off. He came up with the ingenious idea of creating a watchcase that could be turned round to protect the crystal and dial. The Reverso was born and is still in production today.
Why the Reverso from the Jaeger-LeCoultre range? 
The Jaeger-LeCoultre Reverso is a classic Art Deco design and encompasses all the values of this period. I love the simplicity and elegance of the piece, it's a design classic and a must have in any collection.
Jaeger-LeCoultre have some tremendous History, did this play into your decision to buy the Reverso?
Absolutely, Jaeger-LeCoultre have a fabulous history in craftsmanship and for me the Reverso epitomises the brands heritage of invention, creativity and technical skill.
In your mind, is the Reverso an icon of watching making? 
The Reverso was probably the first time a watch was created for a very specific purpose. Jaeger being Jaeger didn't just create a watch that wouldn't break when someone fell off a horse they created a truly beautiful piece of design, a true icon.
It is a tremendously elegant watch on the wrist. Does it get many questions/comments? 
The Reverso always attracts a lot of attention. Due to its vintage and elegant design I tend to wear it on special occasions but it's always a conversation piece.
What powers the watch?
My fingers, the piece I own is a manual wind from the 1940's
How does the Reverso fit into your lifestyle?  
Due to its elegant design and vintage I mainly wear my Reverso as a dress watch. It's a beautiful addition to any outfit and enhances anything from a cocktail dress to jeans
What do you think the Reverso say's about you when people see it on the wrist?
Pure class
Does it get much wrist time? 
5 -6 outings a month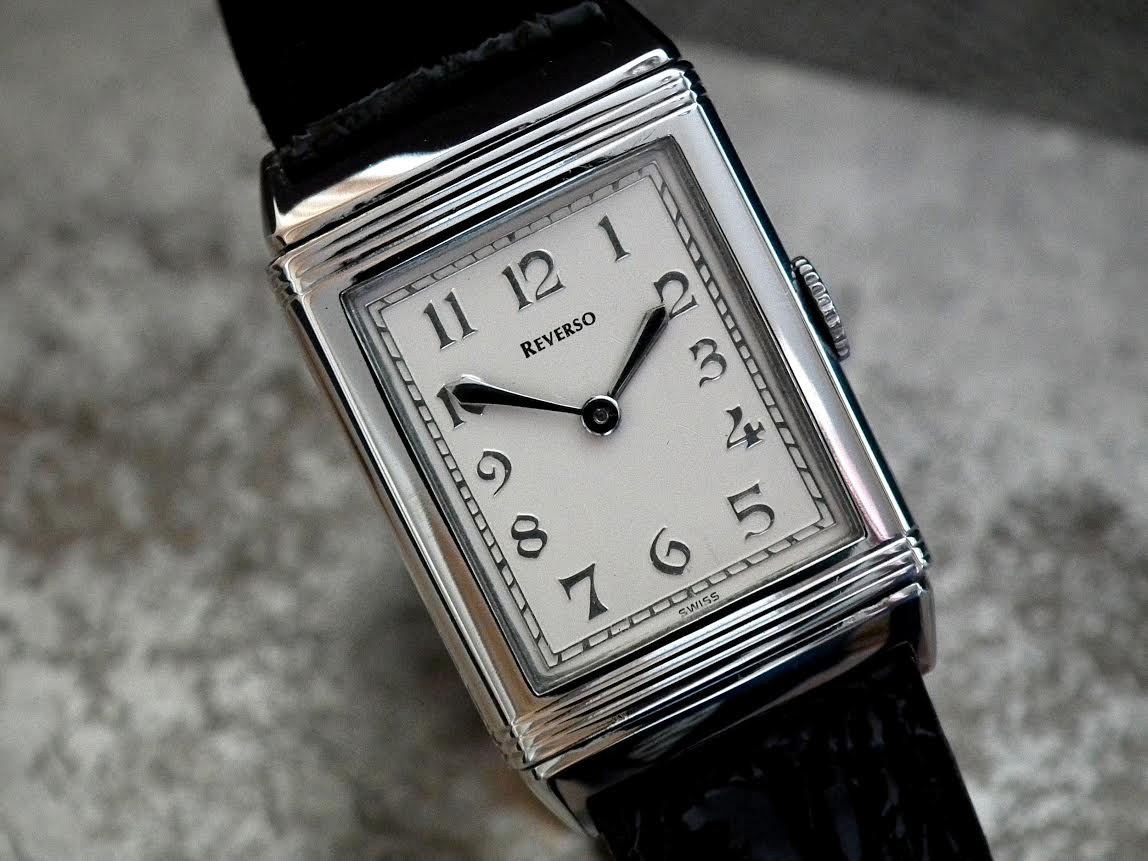 What is your favourite feature of the watch? 
The lovely steel case with its tonneau shape and ribbed sides, I just love it.
What is more important to you when buying brand heritage, accuracy or aesthetic? 
Definitely aesthetic for me.
Is 'vintage' making resurgence? 
Without a doubt, I think more and more younger people are appreciating vintage these days too. I think it looks super cool when you see a young lady or gent wearing a vintage wristwatch, it says something about them and their style that a modern piece just doesn't deliver.
What, if anything have you got your eye on next? 
I don't currently own a watch from my year of birth, which I think is a special piece to own, so I'm currently looking for a Rolex Day Date in white gold from this year (sorry I'm not divulging the year!)
What three words would you use to describe your Reverso? 
Beautiful, classic and mine.
https://monochrome-watches.com/collectors-series-first-female-collector/