Weekly Watch Photo – Glashütte Original Senator Hand Date
We love it, the Friday Wristshot post that has become a custom on many forums. These Glashütte Original Senator Hand Date and vintage Longines Conquest where posted at Timezone UK. 
The Glashütte Original Senator Hand Date was released in 2009 and was meant as an understated and elegant timepiece. The 40 mm stainless steel case is 11.2 mm thick, which makes a nice and comfortable watch to wear daily to the office. And like all GO's, it features a gorgeous in-house movement. But that's not today's topic…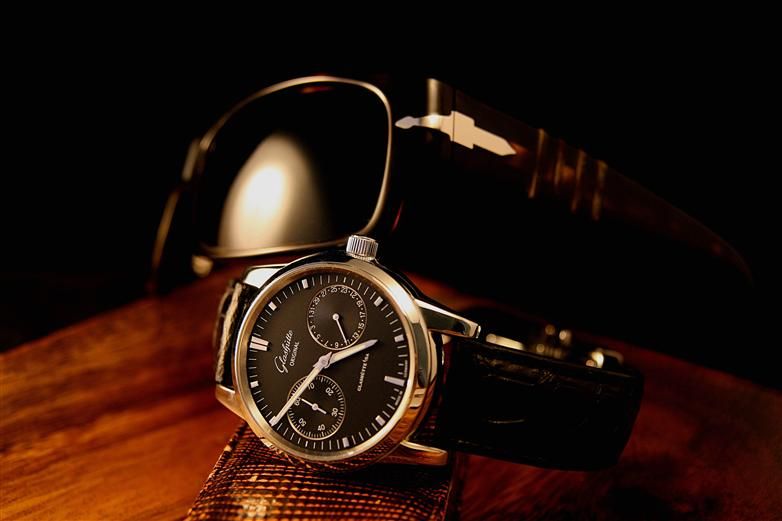 What Timezone UK member Andsan did in such a beautiful and stylish way, is to capture his watch together with some other items. Combined with the lighting, it creates a very warm and elegant atmosphere. This is one of the tricks to make gorgeous photos of a watch, it is however not easy. You have to find the perfect items and colors and use the correct light.
Somehow the 'atmosphere' in these photo resemble the photo of the Roger Dubuis Monégasque Club with its gorgeous Chesterfield-style strap. He did the same with his vintage Longines Conquest. And let's be honest, this is another great photo. A good glass of malt whisky to enjoy and a nice gold watch to admire.
Thanx to Timezone UK member Andsan for letting me use his photos.
https://monochrome-watches.com/weekly-watch-photo-glashutte-original-senator-hand-date/