Personalize your Jaeger-LeCoultre Reverso
The Jaeger-LeCoultre Reverso is a perfect watch for personalizations and now you can create your personal design on the Jaeger-LeCoultre website and Facebook page.
The Reverso offers an excellent opportunity for personalization, because of the reversible case. As long as the Reverso exists, owners have been doing this for different reason. Many examples can be found in the Reverso virtual musuem. You could choose to have your own initial engraved, your zodiac sign or even the coat of arms of your family. Another option is to choose for a piece of art made in enamel. Maybe you want use an engraved Reverso when you propose, in stead of the usual ring?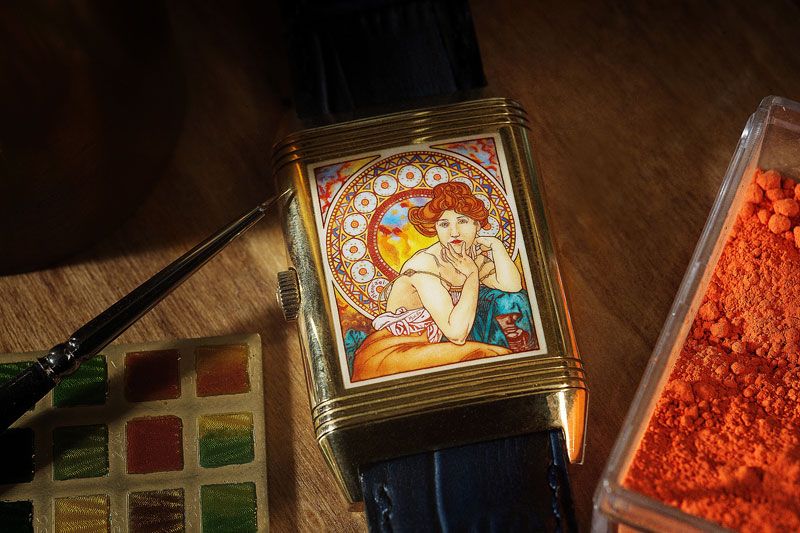 Enameling the above piece of art isn't something that can be done in a few hours. This takes time, attention and skills, skills that are rare! A detailed miniature painting, like the one with an Alphonse Mucha painting (above),will take up to 2 weeks of work. By the way, rare examples of these watches will be auctioned by Antiquorum this Sunday, May 15th. A miniature painting with less details might take up to 1 week.
Enameling can only be applied on white and yellow gold.
Enameling can only be applied on yellow or white gold, however not on pink or red gold, nor on stainless steel. That is because pink and red gold contain copper and heating the case to around 800 degrees Celsius, effects the surface of the metal. When a stainless steel case is heating to such high temperatures, the case becomes too fragile in this process.
With stainless steel there is another option for personalization and that is lacquer. In this process the case does not have to be heating to such high temperatures.
Because the case has to be engraved before enamel can be applied, not all watches are appropriate for this, simply because not all watches have thick enough metal for the engraving. The enameller will usually only make a recess of 0.4 mm in the metal, but it makes all the difference as this work requires incredible precision. For enameling a Grande Reverso or Reverso Grande Taille, Jaeger-LeCoultre uses a special case which is slightly thicker!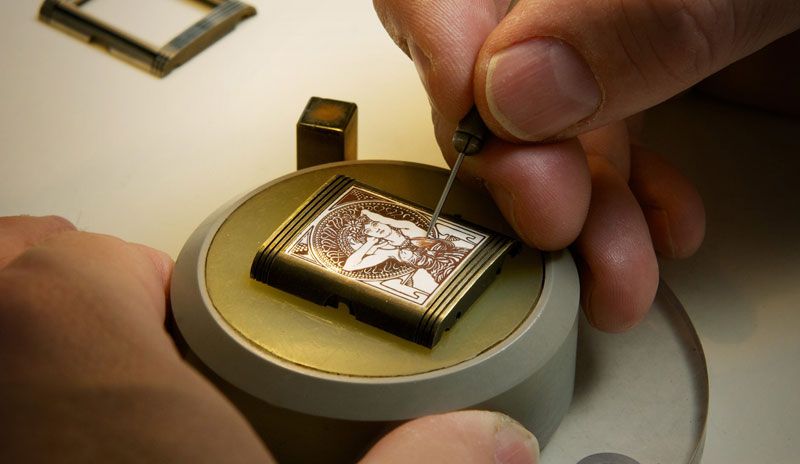 How it's done
Enamel will be applied to a recessed part of the metal case. Creating the appropriate recession has to be done by hand and after this is ready it will be filled with a basis of white opaque enamel. Then the enameller will do a miniature painting and once finished, will cover the painting with a layer of transparent enamel to protect it. Each stage requires heating to dry the colors and to fix them at 200 degrees Celsius. In the last stage, to fix the enamel definitely, the oven will be heated to 800 degrees Celsius.
The Jaeger-LeCoultre enamel workshop offers miniature portraits, symbolic reproductions or a moment captured… The nice thing is that you can keep this personalization to yourself when the Reverso's dial is visible. You can choose to show the personalization when reversing the case.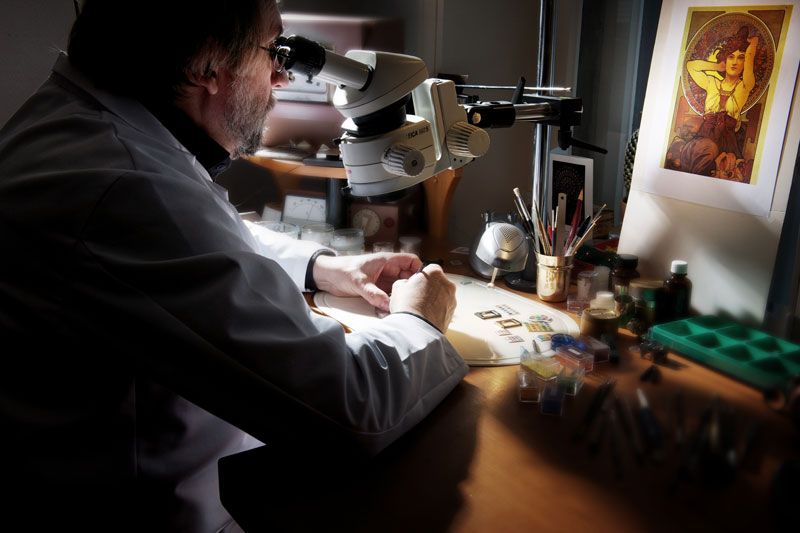 You can either choose to personalize a new Reverso or a Reverso that you already own. Maybe you received the watch as a gift for a special moment and have never considered personalizing it. Just have a look at the dedicated Jaeger-LeCoultre personalization website where you can try different options. They have also launched a Facebook application that was created just for fun of playing with the Reverso.
Jaeger-LeCoultre's new online service will you play with different option for personalizing a Reverso in every possible way. With a few clicks on the website you can choose a Reverso and see in which way it can be customized – with numerous engraving options and a variety of other possibilities. You can either play with the concept, or go further and save the file with a design to make the order though a local point of sales.
Suppose you are about to buy the new Grande Reverso Ultra Thin Tribute to 1931. Wouldn't it be nice to immediately have it personalized?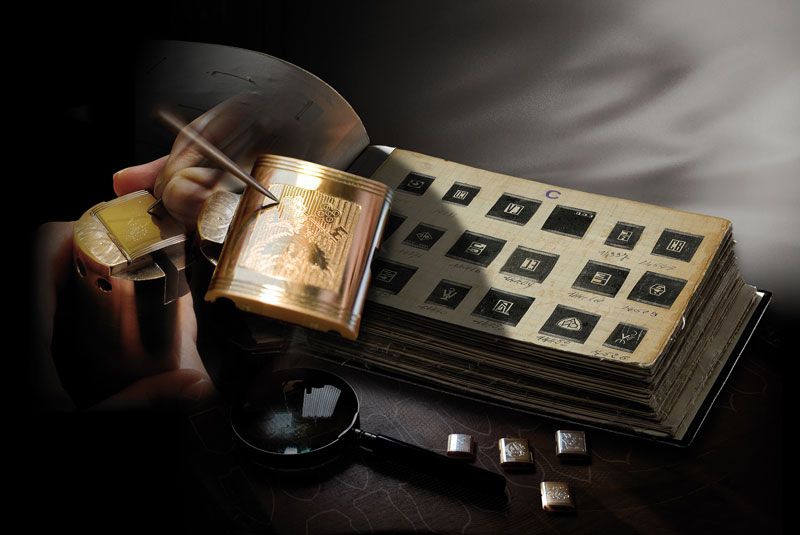 For more information, visit the Jaeger-LeCoultre personalization website or play with the Facebook application.
https://monochrome-watches.com/personalize-jaeger-lecoultre-reverso/