Great new forum: Perpetuelle.com
You might have noticed that i mentioned Perpetuelle.com as source of a lot of new releases during the SIHH and now in the weeks before Baselworld. Perpetuelle.com is a new forum and although there are numerous forums about watches, Perpetuell.com is really different.
The software Perpetuelle uses is one of the things that makes it so different. It's very easy to use and offers loads of great features to support the members community. I can really recommend that you take a look to find out yourself. One of the features i really like is the virtual watchbox. You can upload your own photos, use photos from other websites or from the Perpetuelle Watch Library and create your own watchbox.
Here you see some of my watches in my virtual watchbox. You can also create a wishlist and for this you can also use the photos of the Perpetuelle Watch Library or any other photo of your holy grail watches.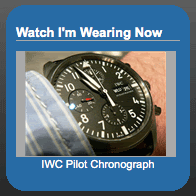 Besides the watchbox you can also show the watch you're wearing. So no more friday wrist check, but show what you wear every single day! This may not keep members from posting photos of their favorite watches of course 😉
Perpetuelle is filled with features like this and they are all designed to suppert the member community. Besides the main discussion forum, there are the other usual forums like brand forums and special interest forums like a divewatches forum and a forum about vintage watches. Perpetuelle also offers personal messaging, a list of your friends, your own photo gallery and you can even make a selection of your favorite forums that you can access from your My Perpetuelle section. Other features that set it apart from other forums are the watch review section and a special section where bloggers, like me, can post extensive posts about watches.
Here's a photo of my virtual watchwinder….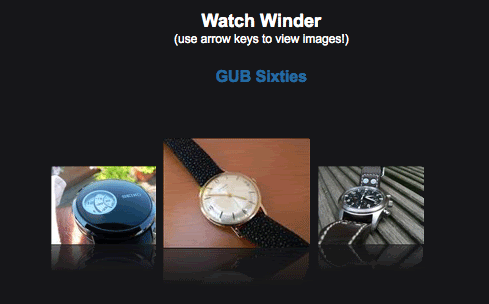 And last but not least… Perpetuelle.com now offers you the chance to win an Omega Speedmaster Date! In a special subforum you can find all information on how to win this beautifull watch. Now don't wait any longer and visit Perpetuelle to take a look yourself … and if you like it, become a member and join the Perpetuelle community! This is the Omega Speedmaster that you can win.