This weeks Weekly Watch Photo features a watch made by Vianney Halter. Peter Chong made the photo of Vianney Halter's Classic Janvier Lune et Soleil.
With Vianney Halter you get everything that makes independent watchmaking so special. Hand made timepieces from a watchmaker living and working in a small village in the Swiss mountains. Exclusive timepieces with beautiful hand-finished movements. Thanx to Peter Chong for making such a beautiful photo of the Classic Janvier Lune et Soleil.
The Vianney Halter Classic Janvier Lune et Soleil (Moon and Sun) shows a very beautiful, hand-made dial and hands in the incredibly complex Classic case. With a diameter of 40mm its larger than the regular Classic and this particular model is only available in Platinum (limited to 12 pieces).
There's much more to tell about this gorgeous watch that tells time, solar time, equation of time and moon phase. I just love the way the moon phase is indicated by two hands partially overlapping each other.
Peter posted more photos and information about the Vianney Halter Classic Janvier Lune et Soleil.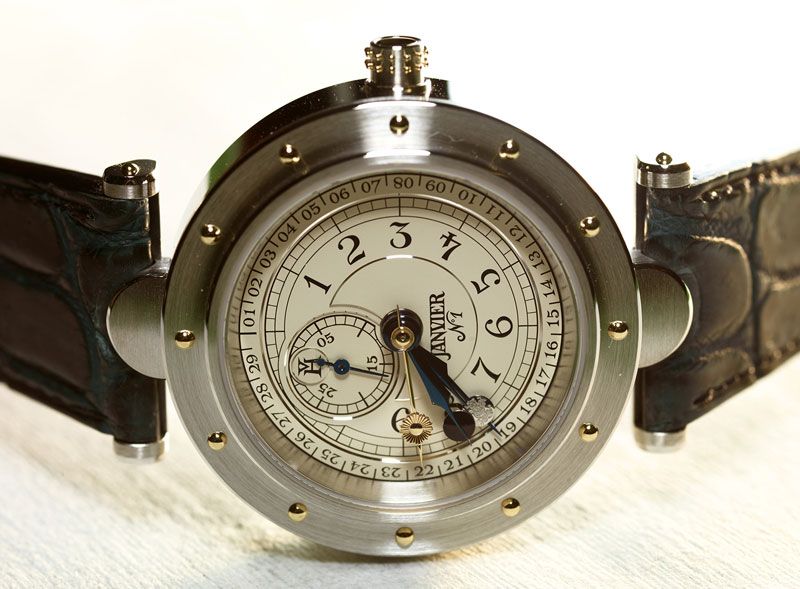 By the way, the photographing wasn't simple in any way. Peter used special software to show the 3-dimensional beauty of the movement.
On Vianney Halter's website you can find more information about his watches.